Despite massive on-field success over the last five years, Liverpool's owners FSG have still come in for criticism surrounding how they run the club.
Obvious mistakes, such as the European Super League, trying to trademark the word 'Liverpool' and increasing ticket prices, have all been condemned by fans, but another aspect of the ownership has come under fire from a section of support.
According to the highly reputable football finance blog Swiss Ramble, Fenway Sports Group have invested just £136 million into Liverpool Football Club since their takeover in 2010.
Between 2017 and 2021, £37 million was in fact extracted from the club to help repay a loan sanctioned to build the new Main Stand.
That is less financial input than 17 other Premier League clubs in that five-year period, with Everton seeing the most direct owner funding with £448 million.

(Image: Swiss Ramble)
Some supporters argue that the lack of investment has contributed to lower spending on transfers and therefore a decline on the pitch, as seen this season.
When you compare FSG's funding to that of other Premier League owners, the figures are frustrating at first look – particularly given the club have recently posted record revenues of £594 million.
Only Man United's owners, the Glazer family, invested less in their club between 2017 and 2021 – they are known for taking significant dividends, something that has sparked protests over a number of years.
A self-sustaining club

While extra investment is something FSG know they need in order to compete with clubs like Chelsea and Man City, who consistently spend big, excessive funding isn't always a guarantee of success.
Everton's owner, Farhad Moshiri, has put nearly £450 million into the Blues, and the businessman is now looking to sell with the first team in relegation trouble.
During their tenure, FSG have reduced the huge debts incurred by Tom Hicks and George Gillett's previous regime and have managed to turn Liverpool into a self-sustaining organisation.
"Investment in the club is never for the short term," owner John W. Henry told the Liverpool Echo this week.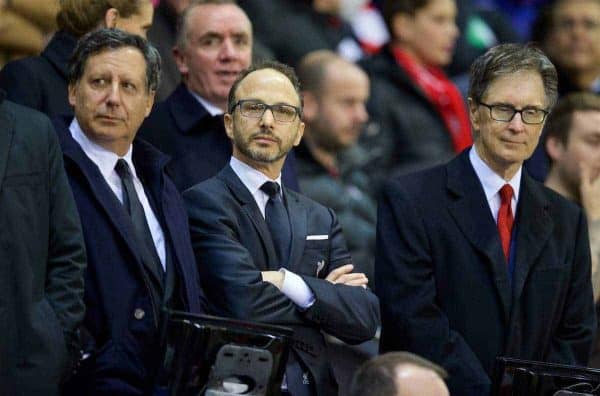 "This approach has been successful over the long haul with patience necessary from time to time.
"We've seen many football clubs go down unsustainable paths.
"We have and will continue to focus our attention on investing wisely in the transfer market and we remain incredibly proud of our squad."
Swiss Ramble reports that for the financial year 2021-22, the Reds managed a £7 million profit, something unusual for football clubs – Chelsea and Man United made losses of over £150 million.


(Image: Swiss Ramble)
Key to self-sufficient finances have been player sales and the owners' adaptation of the 'Moneyball' approach: buying players cheaply, developing them, then selling them on for a higher price.
In recent seasons, though, that method hasn't been as viable, as Liverpool have strived for silverware.
A large amount of the club's outlay now goes on players' salaries, so much so that the Reds have the second-largest wage bill in the league behind Man City.
So, despite FSG not funding the club directly out of their own pockets, Liverpool are still in a healthy position financially.
However, without extra investment, failing to qualify for the Champions League would be a detriment to the club's subsequent budget.