Liverpool captain Jordan Henderson believes he has never seen a young player with the same mentality as Jude Bellingham and said playing alongside his England team-mate at Anfield next season would be "amazing."
Bellingham enjoyed another fine international break where he was once again one of the standout players as England beat Italy and Ukraine to take control of their Euro 2024 qualification group.
The 19-year-old has also starred for Borussia Dortmund again this season, with his performances helping Edin Terzic's side to the top of the Bundesliga.
Bellingham already has 24 England caps and scored his first goal in the World Cup win over Iran, with Henderson suitably impressed by what he has seen at close quarters.
"His potential is through the roof, really," he said.
"He can be as good as he wants to be – but he's got the right mentality, which is the most important thing.
"He is a really special player and I can't believe his age and his mentality, how he applies himself to training and the games, everything.
"I've never seen it before so I'm pretty confident that he'll be a pretty good player for many years to come.
"Honestly, I can't believe his age, how mature he plays, how mature he is off the pitch, in the gym, training, everything, recovery day after the game. He is just dedicated to football."

Asked to compare himself at 19 to Bellingham, Henderson drew one parallel but insisted he was not as good as his England colleague.
"He's a lot better than me, that's the difference," added Henderson.
"Mentality-wise, we're similar, in terms of dedicating my life, done all the right things and try to improve and be better every day.
"I can see that, but he's better than I was at that age for sure.
"He's a special player, but I've said it before, we just need to be careful not to apply too much pressure on him but let him play football.
"When you let him play football you can see what he does for Dortmund, you can see what he does here for England. Every time he puts on an England shirt he grows and is getting better and better all the time.
"Of course there are things he can improve on and get better at — he's only 19 — but the platform and the basis he has got, he can go as high as he wants to."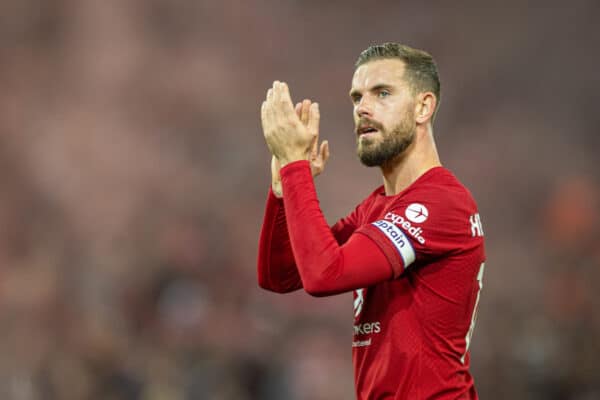 Bellingham continues to be linked with a return to England with the biggest Premier League clubs all reportedly having shown interest in the former Birmingham youngster.
Liverpool are one of those potential suitors and, while he would not be drawn on the speculation, Henderson admits it would be "amazing."
"Listen, I just want him to be the best player he can be," he said.
"Of course, if it ended up being Liverpool that would be amazing. But it's got to be right for him and it's going to be every club you can think of that will want him.
"He has to think about himself and make sure he makes the right decision for his career.
"But there's going to be one lucky club that will end up getting him, whether that is now or in a year or two, it will be a lucky club."