Liverpool played in every game possible last season, a 63-game marathon that strapped us all onto an emotional rollercoaster. It's not quite the same in 2022/23.
We still have the emotional ups and downs, thanks to Liverpool's inconsistency, but the rigours of a game every weekend and midweek have lessened.
As a fan, last season was exhaustive in all the ways you want a season to be but as a player, they had the added physical toll on top of the emotional journey.
Jurgen Klopp's side played 63 games from a possible 63 in 2021/22, only the second time in Liverpool's history that they played every possible match in all competitions – the last, 2000/01.
In total, Liverpool will play 11 games fewer this season than they did in the last, with their games capped at 52 with only 12 Premier League fixtures remaining on the schedule.

It is also fewer games than what was played in 2020/21 (53 matches), 2019/20 (57), 2018/19 (53) and 2017/18 (56) – with early cup exits to thank this campaign.
In the nearly historic season that was 2021/22, 46 games were won – with two trophies lifted – 13 drawn and just four defeats.
This season, meanwhile, the Reds have already been on the end of a losing scoreline 13 times. It hurts to write that.
Inconsistencies brought on by a never-ending run of injuries, the toll of last season and cumulative years under Klopp, not soothed by transfers, have all played their part.
The goal in the run-in is clear though, to once again have a clean slate come next season, and that means securing Champions League football.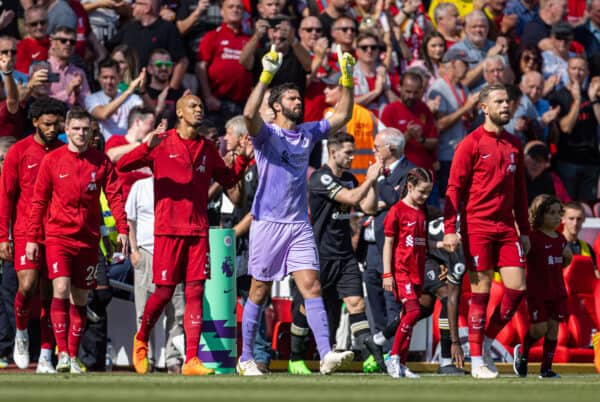 Liverpool are currently seven points adrift of fourth-placed Tottenham but have two games in hand on the north Londoners, who have just parted ways with Antonio Conte.
Newcastle are still arguably in the driving seat, however, with 47 points and the same number of games played as Klopp's men.
It makes for an intriguing two months ahead – and you can only hope that Liverpool reach their goal before revitalising over the summer and going again.
40 games down, 12 to go.