Liverpool's search for Julian Ward's successor remains ongoing and the club are "expected" to look outside the club's four walls this time around.
Ward gave Jurgen Klopp a "surprise" when he informed the manager that he would be leaving the club at the end of the season, having long been part of Liverpool's succession plan.
With Michael Edwards departing last summer, Ward was the natural successor and was moulded as such. But only months after taking on the sporting director role, he announced his decision to leave.
It has left Liverpool looking for a third sporting director in three seasons, and as of yet, there has been no significant update in the search.
The latest from The Athletic's James Pearce is that the search process remains ongoing and it is "expected to be an external appointment."
That would rule out the obvious internal candidate, Dave Fallows, the current head of recruitment who has previously worked in tandem with Edwards, Ward and Klopp – Fallows joined the club in 2012, eleven years ago.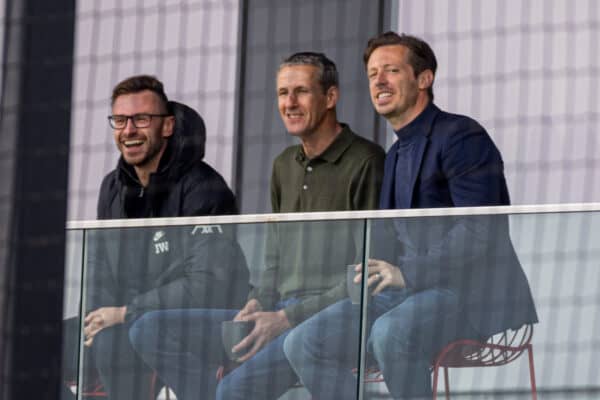 It would represent more of a seamless transition, as was seen with lead data scientist William Spearman who is to take the job of director of research from the outgoing Ian Graham.
But from Pearce's report, Liverpool do not appear to be following a similar process as they did with Edwards and Ward.
Monaco's Paul Mitchell and Eintracht Frankfurt's Markus Krosche have been the only substantial links as potential replacements, but have both been subsequently ruled out.
It is far from ideal, though, for Liverpool still to be searching for a replacement for Ward, who had been strongly linked with joining Ajax in the summer.
The role of a sporting director is vital when it comes to signings, sales and contracts and the club can ill afford any uncertainty for what is a pivotal summer.