The 3pm blackout could soon be removed from English football law, with streaming service DAZN making a "significant" TV rights offer.
For many years, Saturday games kicking off between 2.45pm and 5.15pm have not been permitted for broadcast live in the UK, to allow lower-league sides a better chance of selling tickets.
The premise is that, with no top-flight football to watch at home, fans would be more inclined to travel to their local club and in turn generate vital funds.
In recent years, though, there have been increasing calls for this to change, not least due to the proliferation of online streams as foreign broadcasters secured rights to every game in the Premier League.
This could soon change, then, with DAZN submitting a "significant" offer to broadcast every EFL game live across England and abroad.
Mark Douglas of the i and Martyn Ziegler of the Times have both reported the news, which would come into effect from 2024.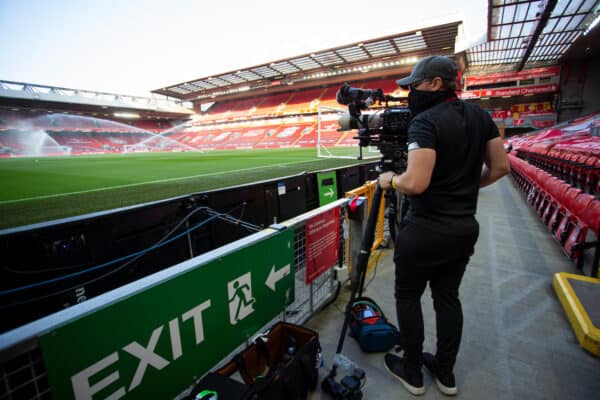 DAZN are also said to be bidding for Premier League rights – which are currently shared by Sky Sports, BT Sport and Amazon Prime – but either way, their broadcasting of all 1,656 games across the Championship, League One and League Two would have an impact.
If successful, their bid would see the EFL ditch the 3pm blackout, which would then allow all Premier League games to be shown live in the UK.
Ziegler describes the situation as a "dilemma" for the EFL, who would need to "balance the extra TV revenue against the possibility of clubs losing matchday income."
DAZN are said to be competing with Sky Sports, BT Sport (soon to be known as TNT Sports) and Viaplay for the EFL rights.

Douglas writes: "The streaming giant firmly believes that Saturday crowds wouldn't be hit by matches being available to stream and pointed out that illegal streams are readily available and clubs were missing out on significant revenue."
DAZN believe that the EFL is "significantly underexposed," and that their offer would allow the leagues to "close the gap" on the top flight.
A resolution to the bidding process is expected soon, which could then have a knock-on effect on the next package for Premier League rights – as an increase in the number of games shown would require a sizeable boost in funds.