Virgil van Dijk has been the subject of severe criticism from Dutch legends Marco van Basten and Ruud Gullit following a 4-0 defeat to France.
The Netherlands captain has been accused of "creating chaos" and "thinking he's better than the rest" by Van Basten and Gullit respectively.
The scrutiny comes shortly after the Liverpool defender featured for his country in a 4-0 thrashing by France, with three goals coming inside just 21 minutes.
Van Basten's assessment consisted of a brutal series of comments and questions about the 31-year-old's capabilities as captain.
"He makes noise, but he doesn't say anything," Van Basten said to Ziggo Sport.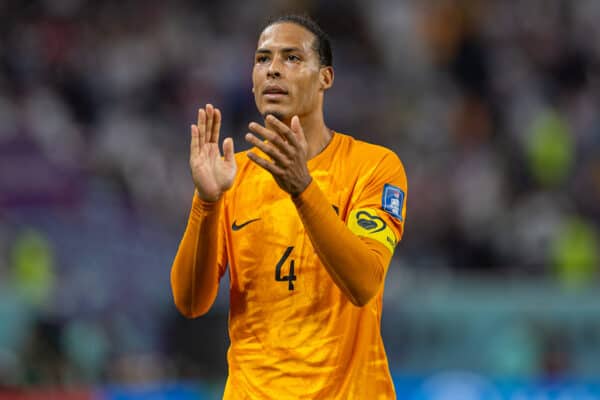 "He is not clear. A good captain thinks aloud, makes it clear what is going on. He stays in between. He creates chaos that leads to misunderstandings.
"That is what you, as a captain, must prevent."
Gullit also contributed to the onslaught by suggesting that the centre-back is arrogant and that his leadership skills currently fall short of what is required.
"He thinks he's better than the rest," Gullit remarked.
"We see things, then I think, 'you are captain, you have to solve this'. But he's just commenting a little on what's happening in front of him."
Van Dijk has since responded by insisting that he and his team-mates are "not robots" and that consistency at the elite level isn't easy to maintain.
"This is of no use to me," Van Dijk told Ziggo Sport after Monday's 3-0 win over Gibraltar.
"Everyone is allowed to have their own opinion these days, that's the case.
"It's quite normal that you can't always play consistently. That you have a phase as a club or player where you are looking for your level. People should not forget that.
"I am very positive about the future and try to play my best game ever every game. We are not robots, let's not forget that."
Van Basten and Gullit are not the only people to have had their say on Van Dijk's form, with ex-Feyenoord manager Gertjan Verbeek describing Liverpool's No. 4 as a "first-class wimp" during his punditry work with Omrop Fryslan.
It is a damning appraisal of Van Dijk's recent displays from various directions, but the world's most expensive defender will be hoping to bounce back in what will be a tricky run for his club side.
Within the space of nine days, the Reds will travel to Man City and Chelsea before returning to Anfield to face Arsenal hoping to keep hopes of a top-four finish alive.