Liverpool were due to host Fulham in the Premier League on March 18, but FA Cup fixtures forced a postponement. So when could it now take place?
It is a situation which has played out more often than it should have this season.
But unlike the meetings with Wolves and Chelsea – moved from September in response to the Queen's death – the visit of Fulham was postponed due to a fixture clash.
With Fulham's victory over Leeds in the FA Cup fifth round, a quarter-final against Man United was set up, meaning the scheduled Anfield fixture needs rearranging.
Hopefully, that will be confirmed quicker than the clashes with Wolves and Chelsea, with travelling fans left with a months-long wait for both of those games.
There are currently five available slots for the Fulham fixture, with the first of those being Wednesday, April 12.

This follows Liverpool's exit from the Champions League, having lost 6-2 to Real Madrid over two legs in the last 16.
If so, the visit of Fulham would land between a home clash with Arsenal (April 9) and a trip to Leeds (April 17), adding to a packed April that already includes six league games.
Perhaps more likely is that the game will be rescheduled for the following month, with midweek dates of May 3, May 9/10 or May 16/17 the next available slots.
After that, it would need to be another midweek clash on May 23/24, which would make it the penultimate game of the season.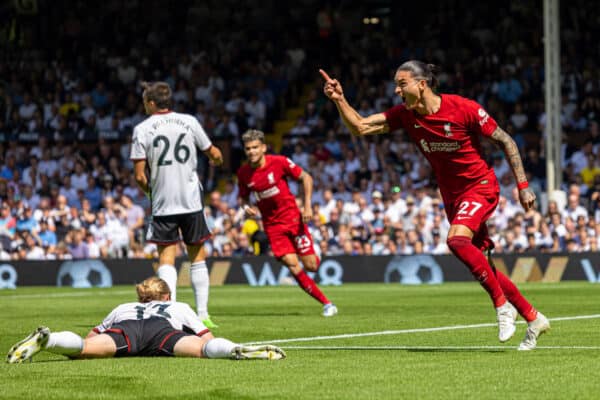 Another logistical factor to consider at this stage is if Fulham progress to the FA Cup semi-finals, which take place on the weekend of April 22/23.
Fulham currently play Leeds on April 22, but that would then also need to be moved.
The disjointed nature of the fixture list – in a season interrupted by a winter World Cup – has left the Premier League table uneven in terms of games played.
Though Liverpool have played 26 times in the league so far, the likes of Arsenal and Tottenham have played two more, leaving other sides to catch up.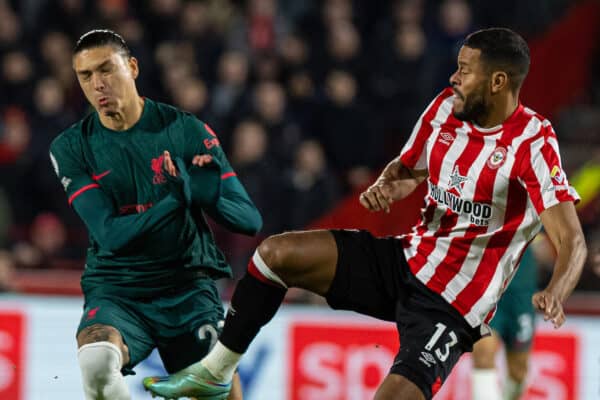 It will only get worse, too, with the King's coronation taking place on the weekend of May 6/7, meaning there will be a bank holiday on May 8 and fixtures likely moved due to security concerns.
The Reds are due to play Brentford at Anfield that weekend, but that is expected to change.
If so, it will also be required to take up one of the aforementioned slots, meaning Liverpool face two more midweek evening fixtures this season.