Jurgen Klopp spoke to the media ahead of the weekend's clash with title-chasing Arsenal, suggesting that Thiago could be in line for a return to action.
Here are the five key points from the manager as he previewed Sunday afternoon's showdown with the league leaders…
Thiago "might" be available & Diaz set for Leeds

The manager revealed that Liverpool's plan is to have Luis Diaz available for Leeds, the first time a firm timeframe has been given for the forward's return.
There was also positive news regarding Thiago, with the boss suggesting that the midfielder "might" be available for selection this weekend.
"The plan with Luis is that he will be available 100% for Leeds," Klopp explained.
"Thiago looks slightly different, he was not out that long. He trained three or four times with the team and might be available but we have to check how he feels today."
On a "different" Arsenal

Arsenal's record at Anfield in recent years is a poor one, but on this occasion they find themselves at the top of the table and big favourites going into the fixture.
Klopp was asked about whether this Arsenal side are "different" to the ones the Reds have made light work of in previous seasons.
The boss chuckled, replying: "It is a different team, that's clear. Mikel is building this team for a few years now and the outcome is pretty impressive.
"It's fun to watch to be honest."
"It's Anfield"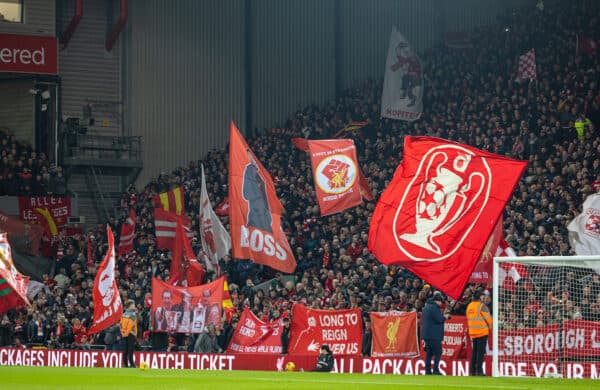 The importance of a return to Anfield for the first time in over a month was not lost on the manager as he spoke of the need for a positive reaction to recent performances.
"It's Anfield. We are at home and we still have to show reaction after reaction," he insisted.
"We need 40,000/50,000 Liverpool fans at away games and it might be different, but it's not the only thing we should rely on.
"I have a very good feeling we can do it."
Can this week still define the season?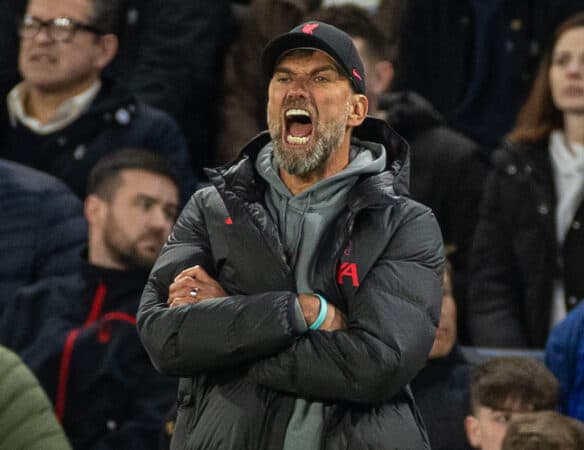 Upon returning from the international break, Klopp expressed that facing Man City, Chelsea and Arsenal in the space of nine days could define Liverpool's end to the campaign.
Failure to win either of the first two fixtures has made the Reds' hopes of Champions League qualification look even bleaker, with both performances giving supporters little to shout about.
"Unfortunately it could," was the manager's response when asked whether these three games could still define the season.
"I understand that from your point of view it's super difficult to find new questions every week but believe me it's even more difficult to find new answers."