All things point towards Arsenal beating Liverpool this weekend, but can Mo Salah make the most of a key Gunners tactical tweak?
The Reds drew 0-0 at Chelsea in a shocking game on Tuesday night, meaning a top-four finish looks less likely by the week.
Next up is Sunday's intriguing-looking visit of Premier League leaders Arsenal, who lie on the cusp of an unexpected title triumph.
For all Liverpool's woes, this is a big test for the Gunners. Victory would further suggest they will be champions, having gained an eight-point advantage over Man City, admittedly having played one game more.
Ahead of the match, we spoke to Arsenal fan and writer Adam Clancy (@AdamClancy9) to discuss the Gunners and the Reds' contrasting fortunes, the key tactical battles and more.
You must be delighted with Arsenal's season – how special has it been?

Beyond any fan's expectations and dreams.
I think most Arsenal fans would have been happy with just the top four this season as we're desperate to get back in the Champions League.
Nobody expected us to be eight points clear at the top with just nine games to go, however, and the football we're playing is exceptional and a joy to watch.
It's reminiscent of Wengerball.
What has been the key reason for the Arsenal's success?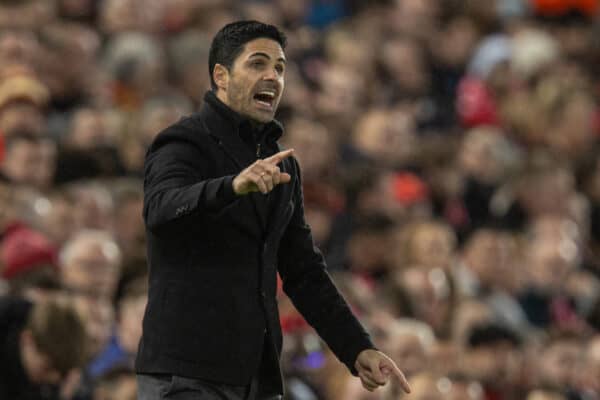 Aside from the obvious that we're playing so well, I think the key has been our togetherness.
We belt out the same song before every home game, and our social media channels caption the same message, 'Together'.
This translates onto the pitch, where it's obvious that we never give up until the last minute – emphasised by injury-time wins over the likes of Man United and Bournemouth.
Do you believe you'll win the title now?

I have reserved this opinion until we play Man City away and I'd like to stick to that!
That game is so key and if we avoid defeat, I believe we'll win the title.
Which Arsenal players have stood out the most this season?

There are so many to choose from, but I think Bukayo Saka is the most obvious one.
He has gone up another level with 12 goals and 10 assists in the Premier League so far, becoming the first player to reach double figures in both categories.
He also showed his importance to England, with a screamer against Ukraine as well as a delightful cross that Harry Kane tapped home.
It's easy to forget that he's still only 21 years old, and for me, he's already world-class.
Other standouts include Oleksandr Zinchenko, who has given us another dimension with his ability to drift into midfield, and Granit Xhaka, who has turned a corner since being booed by his own fans.
Martin Odegaard leads by example and has been so eloquent on the ball, while Gabriel Jesus has been a breath of fresh air with his trickery and work rate. We missed him when he was injured.
As for Liverpool, how do you assess their campaign to date?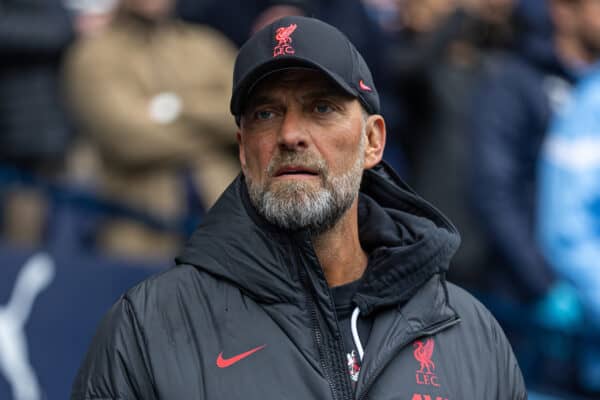 Very poor considering the standards they have set over the last few years. It's been a massive downfall.
There are lots of reasons for that with an ageing and legless midfield often being talked about, but I think they have been equally as poor defensively.
Do you think the Reds will be 'back' next season? Or has the cycle ended?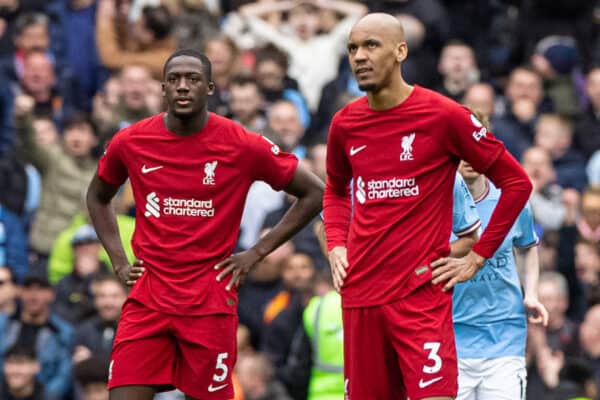 I don't think Liverpool will quite reach the heights they have done in previous seasons, but I believe they will have a better campaign.
They don't need as many signings as perhaps fans would think, in my opinion. A couple of defenders and midfielders would be suffice.
I don't think they need to touch the forward line as they have so many options already.
For Jurgen Klopp, it's about getting back to basics and trying to get his team's hunger and energy levels up, becoming the pressing monsters we know they can be.
In terms of Liverpool vs. Arsenal games at Anfield, what are your best and worst memories of the fixture?

There have been some absolute classics and, of course, Arsenal fans will look back to the famous 2-0 win in 1989 that gave us the title when we had to win by two clear goals.
I wasn't born then and have only seen highlights, so the best memory I have is weirdly a game we didn't win, but when Andrey Arshavin famously scored four goals there – when the fourth went in to put us 4-3 up so late I went crazy!
The worst memories have piled up over the years because we have taken so many beatings there, but the one that instantly springs to mind is the 5-1 defeat a few years ago when Mikel Arteta was playing for us.
We were 4-0 down after 20 minutes and I was just in shock and disbelief at what I was watching.
Looking ahead to Sunday, where are the key battles?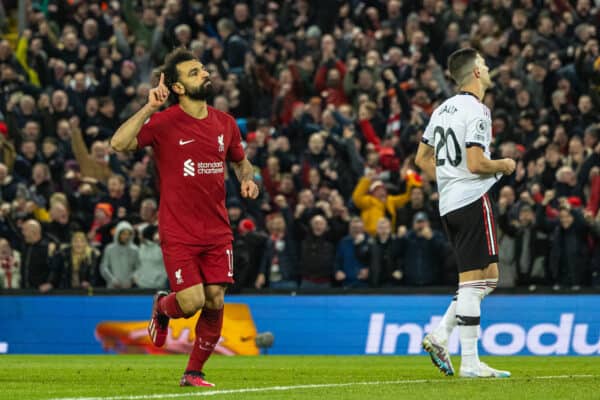 I think the obvious one is how Trent Alexander-Arnold does against Gabriel Martinelli, although Leandro Trossard has been doing so well that he could form part of the front three with Saka.
Jesus is equally worthy of a starting place, though.
We know Trent isn't as good defensively, and Martinelli caused him real problems with his directness at the Emirates.
I think he will cause him problems again, while Mo Salah up against Zinchenko will also be interesting considering he likes to leave his left-back position and sometimes leaves us exposed in that area.
Finally, what's your prediction?

I'm not as confident as perhaps other Arsenal fans and I should be, considering our recent record at Anfield.
This is a different Arsenal team, however, and I really fancy us to go there and put on a show that will get neutrals really believing that we will win the league.
Liverpool 1-3 Arsenal.