Following the sacking of Graham Potter, Chelsea have reappointed Frank Lampard in a move that could cloud Liverpool's summer transfer plans.
Lampard has taken over at Stamford Bridge on an interim basis, with Chelsea confirming the news in a statement on Thursday afternoon.
It comes days after Potter was relieved of his duties – with Bruno Saltor taking charge for the 0-0 draw with Liverpool on Tuesday – and three months after Lampard was sacked by Everton.
The 44-year-old spent 18 months as manager at Chelsea between 2019 and 2021, before being replaced by Thomas Tuchel.
He will be tasked with a battle for the fringe European places along with Liverpool, though he only has nine Premier League games left – along with a Champions League quarter-final against Real Madrid.
It may barely concern Liverpool, then, but the decision has led some fans to ponder if it could impact the Reds' plans for the transfer market.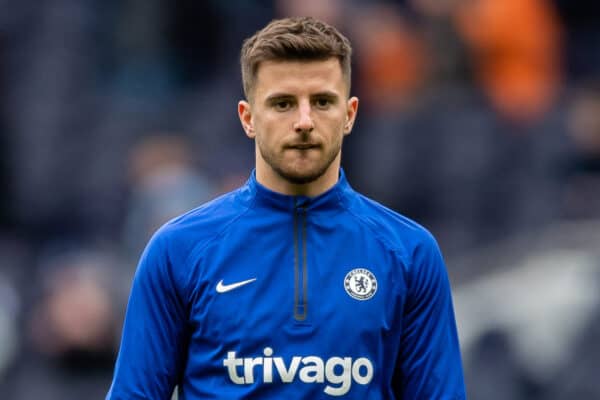 Mason Mount and Conor Gallagher are both reliably reported as targets for the midfield rebuild, with Mount an option as he enters the final year of his contract this summer.
So far, the 24-year-old has been unwilling to agree terms on an extension with Chelsea, which appears to have impacted his game time.
But with Lampard in place, there is likely to be a carrot dangled as he reclaims a focal role under a manager who clearly favours him.
Throughout's Lampard's career as a manager, no player has come close to the number of appearances that Mount has made (124), nor the number of minutes on the pitch (9,740).
Fikayo Tomori is closest, having clocked 6,913 minutes over 83 games, but Mount is head and shoulders as Lampard's go-to guy.

Gallagher, meanwhile, has not made a single appearance under Lampard, having been on loan at Charlton, Swansea and West Brom throughout his tenure.
The upheaval at Chelsea, even before the new appointment, is likely to have made Liverpool's negotiations over two transfer targets more difficult.
With an uncertainty over who will be in the dugout next season – the Independent report that Antonio Conte could even return – all parties will be seeking clarity on their position.
It has been maintained that Mount would prefer to stay at Chelsea if possible, and though Lampard will not be given autonomy, his presence could convince those involved that the No. 19's future lies at Stamford Bridge, not Anfield.