Jurgen Klopp believes he is "100 percent responsible" for Liverpool's woeful season, apologising to fans for a campaign they will wish to forget.
Liverpool still have a slim chance of salvaging their season as, somehow, the top four remains in reach despite their inconsistent form.
Victory over Arsenal on Sunday would be a major boost to their hopes of finishing in the Champions League places – or, at the very least, securing a place in the Europa League.
But having gone from being close to winning a quadruple to debating whether it would be better to play in the Europa Conference League or miss out entirely, it has been far from ideal for the Reds.
That, according to Klopp, is his fault, with the manager apologising to supporters in an interview with Sky Sports.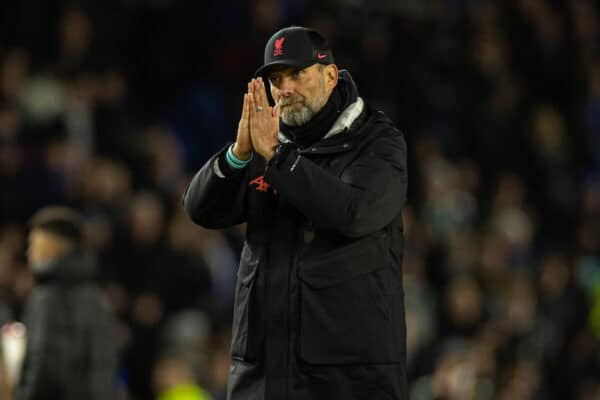 "I'm sorry for our people, that they don't have the season they wished for," he said.
"But in the long term they will forget that."
Klopp added: "I couldn't care less what we did last year or the years before.
"I'm 100 percent responsible for this rubbish and it's really not cool."
The manager also acknowledged the increase in "negative comments" in the age of social media, citing fans of other clubs rallying against owners, managers and players in urging everyone involved at Anfield to respond in a "classy manner."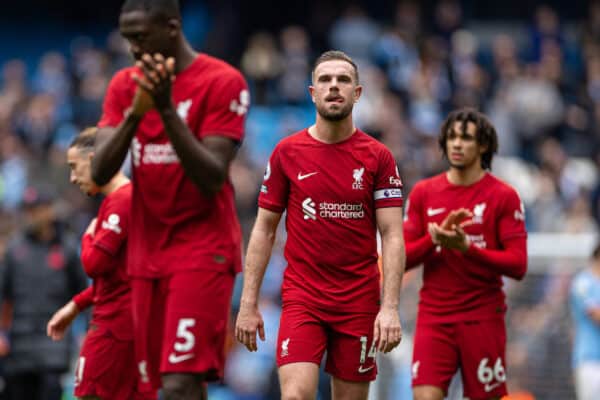 On this season's form, Liverpool are on course to pick up 58 points by their final game on May 28, which is 14 fewer than league leaders Arsenal already have and nine off Man City's current tally.
It would be the fewest the club has ever managed under Klopp – with their lowest total to date being the 60 picked up in his first campaign in 2015/16, when the Reds finished eighth.
There are extenuating circumstances, with this a unique season interrupted by a winter World Cup, but it is clearly far from the standard expected.
It has left, in Klopp's words, a situation where "world-class players are performing on a strange level."
"What you've seen this year is that a lot of teams that performed last year on an extremely high level are not exactly there," he added.
"Even City – of course they play sensational football – but they don't have the same points tally as last year.
"The intensity, at one point, gets you and maybe it caught us this year. But that is no excuse for the next 10 games.
"It may be an explanation for why we are not on our top level. We didn't find a way to bring in consistent performances."