Kostas Tsimikas is relishing the return of Luis Diaz, hoping for "a little bit of magic" with the winger set to be fit to face Leeds on Monday night.
Diaz has been sidelined since October with a knee injury he sustained in the 3-2 defeat away to Arsenal.
Speaking to the club's official website, Liverpool's left-back revealed his delight in seeing his Colombian team-mate back alongside him in training, and talked of the "skills" that the side have missed in his absence.
"We were so sad about Luis when he got injured again in Dubai," explained the Greece international.
"It was very hard for us because as a team we want him, we want his skills.
"He improved all the time with his personality all the time he played.
"When I played with him, because we play on the same [side of the pitch], he's an unbelievable player and always helped me. And I help him also."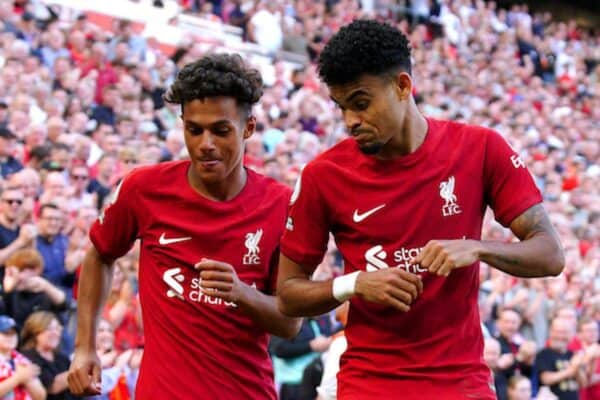 Jurgen Klopp said in his press conference before Sunday's 2-2 draw with Arsenal that the plan was for Diaz to be "available 100 percent for Leeds," news which delighted Reds supporters who have not seen him in action for over six months.
Tsimikas also spoke about the "magic" that Diaz can inject into the side once he returns to full fitness.
"Of course I'm very happy for this game," he added.
"Hopefully he plays and hopefully will be in a good shape and he can show us a little bit of the magic he showed us before he got injured."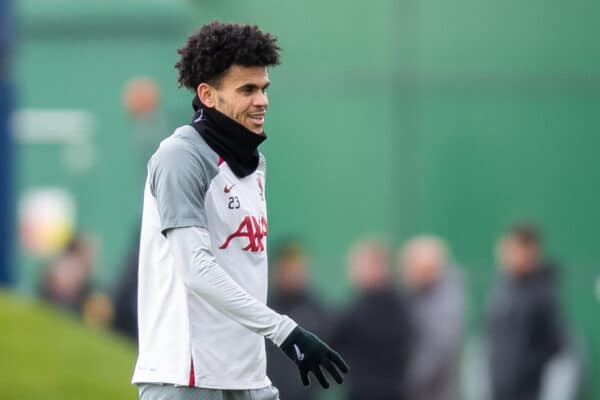 The forward was pictured in full training with the squad on Wednesday, ahead of the trip to Elland Road on Monday.
It has been a significant loss in what has been a difficult season for the Reds, with Diaz providing four goals and three assists in his 12 appearances before the setback.
Should he pick up some minutes against Leeds, it will be a welcome sight for fans and players alike as Liverpool look to breathe new life into a laborious campaign.