Liverpool FC paid what was then a club record fee of £52.75 million for Naby Keita in the summer of 2017, but the midfielder wrestled with fitness and momentum over his five years at Anfield, ultimately proving to be a gamble that didn't pay off.
It was Liverpool's biggest summer of incomings in the Jurgen Klopp era, as the Reds looked to capitalise on the momentum built from a wonderful run to Kyiv in the season just gone.
Along with Keita, who has signed the year earlier but stayed at Leipzig, came Fabinho, Alisson and Xherdan Shaqiri in 2018, as the club built on a position of strength.
It gave fans a rare opportunity to 'scout' the newcomer for a full 12 months before his unveiling – a season in which he notched nine goals and seven assists in the Bundesliga.
Perhaps that 12 months proved to be his downfall, failing to build on the hype it created and seemingly unable to prepare himself for the move to England, either.
Great expectations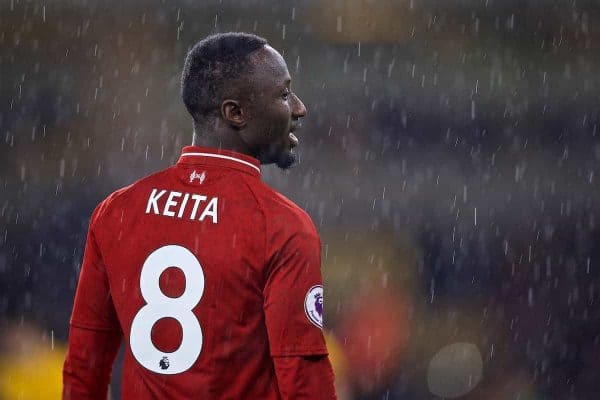 He was immediately given the biggest of boots to fill by becoming the first player to sport the No.8 shirt since Steven Gerrard.
There were serious expectations of the midfielder, but they were with good reason after being proclaimed as the best midfielder in Bundesliga by Jurgen Klopp and courted by the likes of Barcelona.
Keita then picked up a neck injury while flying with the squad on their pre-season tour in the USA which, with the benefit of hindsight, was an almost comical sign of things to come.
The midfielder's first season in a red shirt yielded 33 appearances in all competitions and ended with the club's sixth European Cup triumph at the Wanda Metropolitano.
Nobody was blown away, but there were signs he could come good and prove his undoubted potential.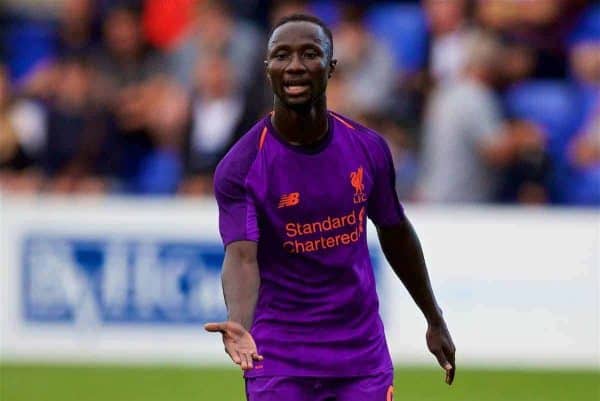 An assured debut at home to West Ham and a silky Cruyff turn in the first away trip of 2018/19 at Selhurst Park whet the appetite of supporters, and gave hope that we had a gem on our hands.
Three separate injuries curtailed his campaign, but there were sufficient flashes of brilliance for supporters to give Keita the benefit of the doubt.
He was then part of the squad that delivered the holy grail in 2019/20: a 19th league title, in devastating and record-breaking fashion.
Injury woes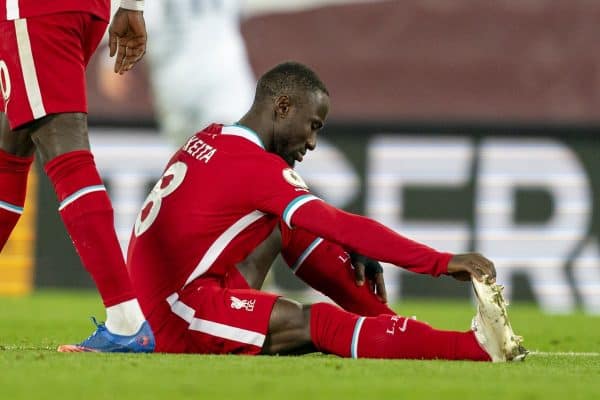 There were 27 appearances, including starts in both rounds of the Club World Cup in Qatar, but frustrations began to grow around the staggered nature of his availability.
A turbulent sequel to the title-winning volume ensued for both the team and the individual, with injuries and a lack of supporters hurting Liverpool more than most.
There were just 521 league minutes for Keita in the Covid-hit 2020/21 campaign, in which a mid-season ankle injury became the latest bump in the road for the No.8.
He was substituted after just 41 minutes of Liverpool's Champions League quarter-final with Real Madrid, with Klopp citing "tactical" reasons. It wasn't the only time he was hooked before or at half-time.
As Liverpool hunted down and nearly achieved an unprecedented quadruple in 2021/22, however, Keita did in fact feature in 40 of the Reds' 63 games in all competitions.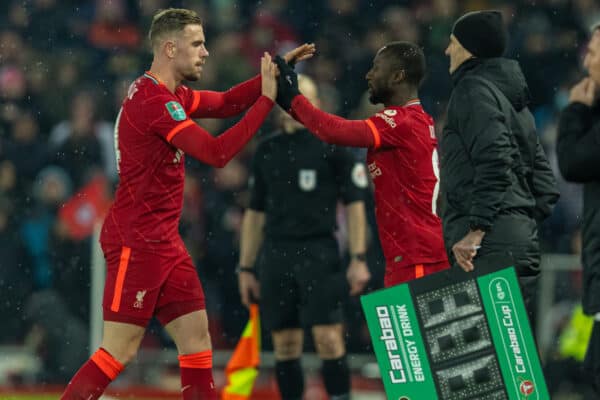 His game time was managed carefully, averaging 52.2 minutes on the pitch per outing, but he tallied the record number of appearances for any of his five seasons and started 25 of those.
The season ended with Keita competing on the biggest stage of all against Real Madrid in Paris, where perhaps his defining moment came in the dying minutes.
A speculative shot with the outstep of the boot sailed hopelessly over and wide of Thibaut Courtois' goal, sparking comparisons with the long-range Dejan Lovren effort against Aston Villa at Wembley that ended Gerrard's hopes of capping his Liverpool career with an FA Cup in 2015.
"Humble and gentle"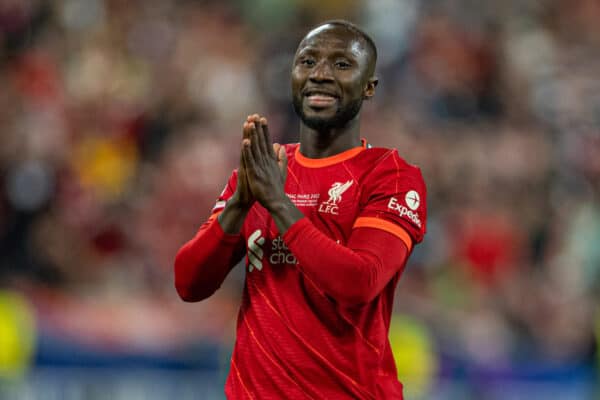 Could Keita's shot have been a sliding doors moment?
Had his attempt flown into the top corner would we now be talking about a Liverpool hero who scored the crucial equaliser en route to a historic treble? He'd at least have been remembered more like Vladimir Smicer if so.
As it stands, it wasn't meant to be.
That was the case in Paris, and those are possibly the five words that sum up his Anfield career better than most.
In his final season at the club, he failed to register a single minute between the Community Shield in August and the winter World Cup in Qatar.

A brief spell in the side post-Christmas was halted by a fresh injury sustained on international duty in March, which ultimately brought his Liverpool playing days to a premature end.
It is a huge shame for all parties that it didn't work out, and perhaps what Keita needs is to become the main character in a new setting in order to flourish. Probably in a league or club with a less demanding style physically.
"As a person he is extremely humble and gentle," is how Jordan Henderson described him in his farewell programme notes. "As a player he is one of the most technically gifted I have ever trained with. His quality is a joke."
And that's an accurate assessment it seems; his technical ability isn't in doubt, but that word gentle is like what a school teacher would write on your report for a kid who doesn't get stuck in!
Keeping a player on the books with such a prominent history of injuries ultimately became unfeasible for Liverpool.
A clean slate looks to be the best route for everyone involved.