Fulham have been one of the Premier League's surprise packages this season, but can they prevent Liverpool from a fifth win in a row?
The Reds beat Tottenham 4-3 in dramatic fashion on Sunday afternoon, with Diogo Jota's last-gasp winner one of the moments of the season.
Up next is Wednesday's visit of a Fulham side who many tipped for relegation, but who instead find themselves sitting pretty in 10th place.
Marco Silva has done an admirable in charge of the Cottagers and they won't make it easy for Liverpool at Anfield, having only narrowly lost 2-1 at home to Man City last weekend.
With the game nearly upon us, we spoke to Fulham fan Kyle Bonn (@the_bonnfire) to dissect the west Londoners' campaign, assess the Reds' future and much more.
How happy are you with Fulham's season?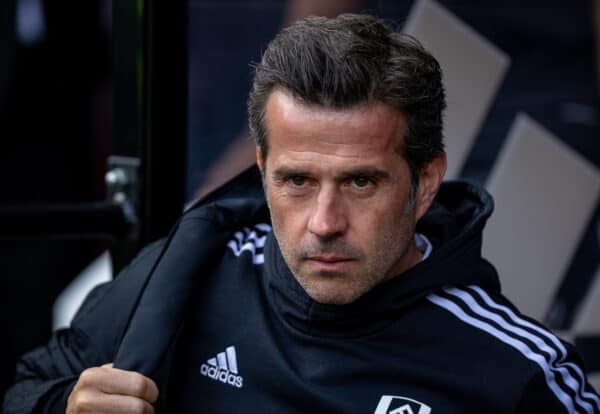 I'm thrilled. The club has deserved top-flight success after fighting so hard the past few years and coming up short.
There are warning signs that the season is a bit of fool's gold, though.
The team leads the Premier League in expected goals allowed, indicating that there is a bit of luck and a lot of great goalkeeping to their success.
They have pushed a lot of good teams hard this season, but never came through with that signature upset result, failing to win against a single top-five side this season.
Furthermore, most of their points this year have come from beating the teams at the bottom.
That's not sustainable, and if changes aren't made this summer, it could come crashing down next season.
What has been the secret to your success?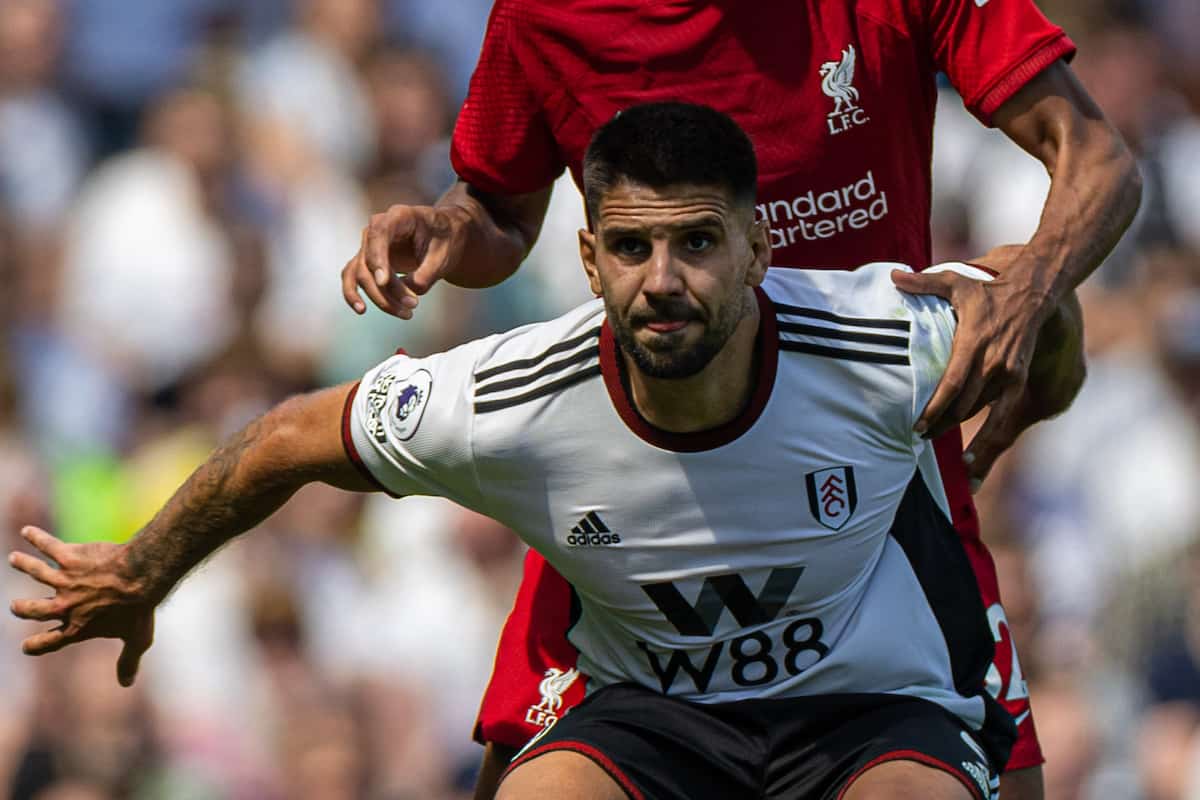 Two things: goalkeeping and finishing.
Bernd Leno has been statistically the best goalkeeper in the league this season alongside Alisson, and Aleksandar Mitrovic is the key to this team's attack.
Marco Silva has done incredibly well to ring every bit of talent out of less talented players, but those two are the keys.
Without them, Fulham have nothing this year.
Silva's tactical approach asks a lot of his full-backs, so Antonee Robinson and Kenny Tete are also critical, as shown when both missed time through the autumn and the team struggled.
But without the first two, it all falls apart.
Which players have shone and struggled the most?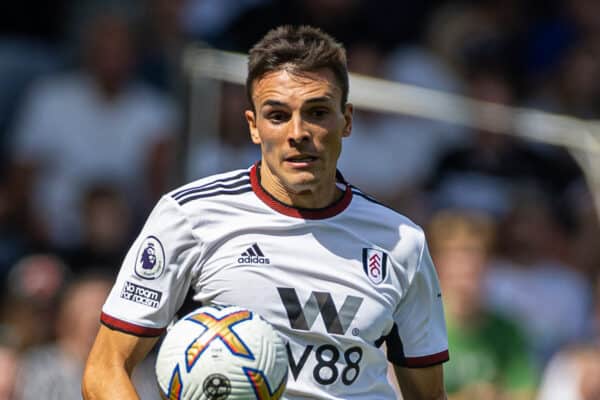 The team's standout performer is Leno in goal – he leads the Premier League in expected goals on target conceded minus goals conceded, basically saying he's saved the most goals of anyone in the league.
Other players punching above their weight are 35-year-old Tim Ream and former Man United midfielder Andreas Pereira, who were considered afterthoughts by many before the year.
Fulham lost both in their last game to serious injuries, which is a really harsh way to end a really good year for them.
Midfielder Harrison Reed is another who looked lost his last time around in the Premier League, only to prove a critical piece of the puzzle this year.
Also, we need to talk about Joao Palhinha, who has been another who looks a real competitor, leading the Premier League in tackles won by a gargantuan margin.
The guy loves a tackle – he's won 70 this season, which is 20 more than anyone else! He's attempted 123 tackles this season, which is 32 more than anyone else!
Those are outlandish totals. Sadly, it gets him booked constantly, but if he can put together a slightly higher success rate to improve his discipline, he can be one of the best defensive midfielders in the league.
The struggles have come in conceding loads of chances to the opposition. There's nobody that's really struggled mightily, but in my opinion, the club needs to find a new centre-back partnership.
Ream is 35 and will be coming off a broken arm, and there is no indication he can keep up his renaissance season long-term, while Tosin Adarabioyo and Issa Diop are both performing below the levels of expectation.
How is former Liverpool man Harry Wilson performing?

Harry Wilson has been fine – a good squad player – but his knee injury earlier in the year clearly kept him from being his true self for quite a while.
He has come on strong of late, however, snatching the starting spot from Manor Solomon who was so good coming off his own knee injury earlier in 2023.
I'm happy for Harry – he was so critical to this team's promotion run last year in the Championship and he has blossomed into a fan favourite.
As for Liverpool, how do you assess their campaign to date?

Liverpool need a complete revitalisation – that much is evident from this year.
The midfield is a sieve and it has put the defensive unit under loads of pressure, to which they have not been able to stack up.
Virgil van Dijk needs a new defensive partner, as both Joel Matip and Ibrahima Konate have regressed this year, and while the latter might bounce back, the former is over the edge.
No longer can Liverpool rely on the old guard in midfield either and younger reinforcements are required to replace James Milner and Jordan Henderson.
Thiago is a brilliant player but cannot be relied on with his injury history; Stefan Bajcetic looks a player, but more midfielders are required.
The attacking unit is one of the best in the league, but more consistency is needed there as nobody can get into a rhythm as Jurgen Klopp continues to rotate Diogo Jota, Cody Gakpo, Darwin Nunez and Luis Diaz so heavily.
Do you think the Reds will be 'back' next season? Or has the cycle ended?

To me, this summer is one of the most important in the club's recent history. If they can transform the midfield and find a new partner for Van Dijk, Liverpool can be a force again.
I also think the talk about moving Trent Alexander-Arnold into midfield has merit, and maybe a new full-back is required as well.
If they fail to complete their objectives this summer, then the Reds could be in for another long year next season, and that could have serious long-term consequences.
Klopp has built up plenty of goodwill with the club to survive a campaign like this year, and rightly so, but I'm not sure he would make it through another.
Looking ahead to Wednesday, where are the key battles?

The key battle is in midfield.
If Reed and Palhinha can keep the pressure on the Liverpool midfield, then Fulham may be able to keep up, but if not, then the losses of Ream and Pereira, plus the lack of Mitrovic, might be too big to overcome.
Fulham are limping to the finish line and this could be a matchup where they are vulnerable.
Finally, what's your prediction?

This has all the makings of a shootout, so it could be a fun one for neutrals.
Coming off a wild match against Tottenham, Liverpool could be in for another chaotic match, which is exactly how Fulham like it.
Unfortunately for us, I fear the key players missing from the squad will doom us here.
I think a 4-2 win in favour of Liverpool is a fair prediction, in a wild back-and-forth match between two sides who concede a ton of chances.