Jurgen Klopp has given an insight into his initial conversations with players ahead of potential Liverpool transfers.
Signing a footballer can be a long, drawn-out process, with a player's debut often coming months after initial contact was made.
Klopp revealed one key part of the proceedings is talking to the player in question and explained why this is so important.
"I need to know about the player, I need to know," Klopp said.
"That's why these talks are extremely important. They are because you just need to know where he stands.
"What does he want to reach? What does he want to achieve? What does he want to do? How is he?
"I think you only get a feeling for a person when you really speak to him."
The Liverpool manager added: "In football, for me at least, it's quite simple to make an 80 percent picture when you just watch them play.
"His technical skill says a lot about character and stuff like this – you can see on the pitch [how they] behave in different moments, resilience, dealing with setbacks.
"So many things you can see without asking him. That's not what the conversation is, it's about the person.
"It's about the human behind the player, the family, all these kinds of things."
Despite it being an important part of the recruitment process, Klopp explained how it is not always easy to speak with a transfer target.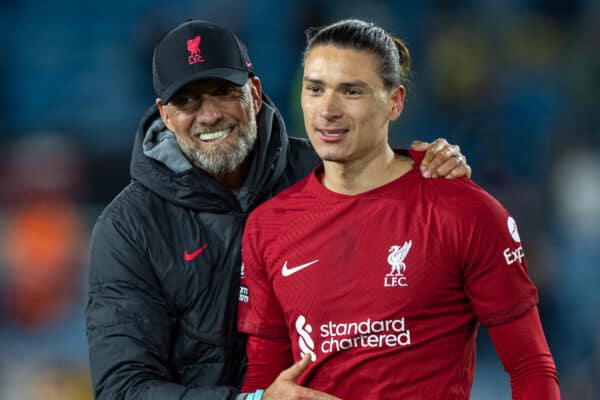 The German said: "You can't speak [to players] early. We have to wait until we have permission and stuff like this. This is the case.
"It was probably always like this, just in Germany [when Klopp managed there] nobody was asking for it.
"With a player, you could just talk. In Germany, I could talk pretty early to players. I remember that, the good old times.
"That's obviously not cool!"
It is an area Liverpool in which Liverpool have been very conscious of playing by the rules, given the backlash after they made an 'illegal approach' for Virgil Van Dijk in 2017.