Liverpool legend Sammy Lee was denied another link-up with Sam Allardyce for a novel reason, with jury duty leaving him "unemployed."
Once a club that appeared to be on the up, Leeds have unravelled dramatically since the sacking of Marcelo Bielsa last February.
The appointed of Jesse Marsch was a spectacular failure, while this week the services of Javi Gracia were disposed of after just 12 games in charge.
In his place for the final four games, with Leeds currently 17th in the Premier League, is Allardyce.
Joining the 68-year-old's staff at Elland Road is a former Liverpool player in Robbie Keane and a former Liverpool youth coach in Karl Robinson.

Lee, though, is unable to take up his usual role as Allardyce's assistant, with the manager revealing in his press conference on Wednesday that jury duty had left him "unemployed."
"I'm not sure this is a good thing, but I have to say it," he told reporters.
"The judge has left Sammy unemployed. Because he's on jury service and [he] wouldn't let him off.
"I find that to be very, very poor judgement indeed. It's a real shame, because the wee man loves being with me and I love him with me."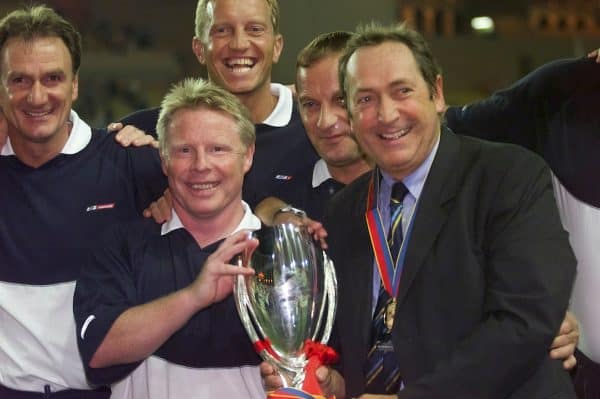 Lee, who played 295 times for Liverpool between 1978 and 1986, winning four First Division titles and two European Cups, rejoined the Reds in 1993 as part of Graeme Souness' coaching staff.
He departed in 2004 to take up a role with England, before joining Allardyce at Bolton, which was his first of five jobs as his assistant manager.
Now, though, his role is filled by Robinson and Keane, with the former gaining Premier League experience after his departure from Oxford United in February.
"I've known Karl for a long time from my Blackburn days and have always kept in touch with him since he left," Allardyce said.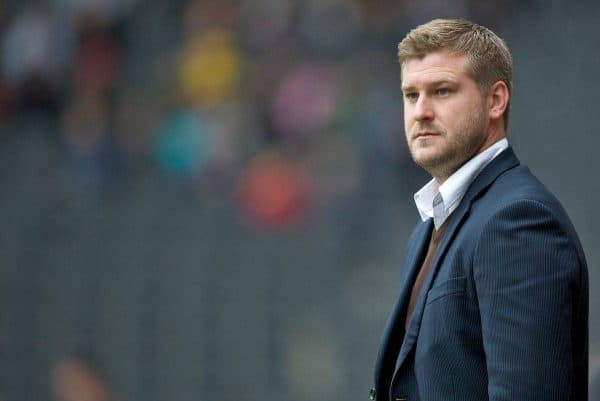 "We've never stopped talking, because when we're both managers we talk about the good, the bad and the ugly.
"I've always been there to help if I possibly can.
"When Sammy became a 'no', everything had to move very, very quickly, so I couldn't give anybody a long period of time to think about it.
"It was a phone call, 'is it a yes, is it a no?', 'can I think about it?', 'yeah, you've got half an hour'.
"Karl came here in half an hour and I only rang Robbie this morning and he's here already with his bag packed!"