Liverpool had planned to take in a pre-season training camp in Tegernsee this summer, but reports in Germany claim they were not welcomed back.
Along with early fitness tests and sessions at the AXA Training Centre and a two-game tour of Singapore, Liverpool will take in a training camp in Europe this summer.
Their base is expected to be in the German town of Donaueschingen, in the Black Forest area where Jurgen Klopp was raised as a child.
But according to BILD, the club had first hoped to locate themselves in Tegernsee, four hours away in Bavaria, where they spent pre-season in 2017.
Tentative plans were in place to stay at the luxury Uberfahrt hotel and train at the facility of local side FC Rottach-Egern, but those fell through.

It is claimed that this was due to concerns from the community in Tegernsee over the conditions Liverpool left the area in following their previous visit.
Locals are said to have been unhappy with the state of their facilities and the training pitches after Jurgen Klopp and his players' trip to the resort town.
Liverpool were also fined €3,000 for damages to a press tent during their stay, following a hearing before the district court in Munich.
Bayern Munich will instead spend pre-season at the facility along with Borussia Monchengladbach, who are nearing the end of a 10-year residency.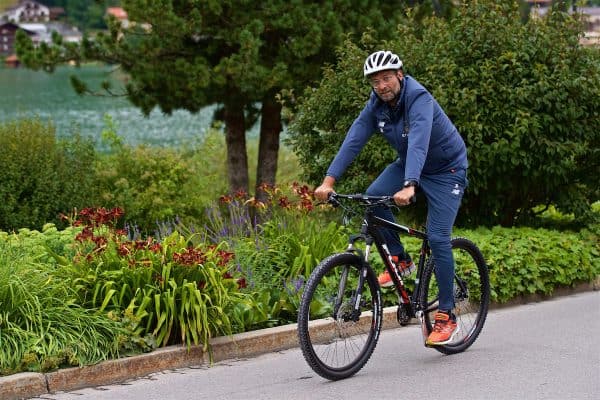 If BILD's report is to be believed, Liverpool were required to reroute their pre-season plans to the Black Forest.
The club are expected to play 2.Bundesliga side Karlsruher SC in a friendly on July 19, while another warmup fixture is pencilled in for July 24.
Pre-season begins at the AXA Training Centre on July 8, with the training camp to follow before a long-haul flight to Singapore to play Leicester (July 30) and Bayern (August 2).
The new Premier League campaign begins on the weekend of August 12/13, with the fixture list for next season to be released on June 15.