In less than three months' time, following the completion of the expansion of the Anfield Road End, Anfield will host 61,000 fans – and here's how it will look once complete.
From the start of the 2023/24 season, Anfield will be home to an extra 7,000 fans, making it the fourth-largest ground in the Premier League.
The expansion sees the Anfield Road End's capacity increase to around 16,000, and the overall stadium to 61,015.
Work on the upper tier, concourses and fan zone is well underway, while the existing roof and the old upper tier will be removed in early June, allowing the new and the old to be connected.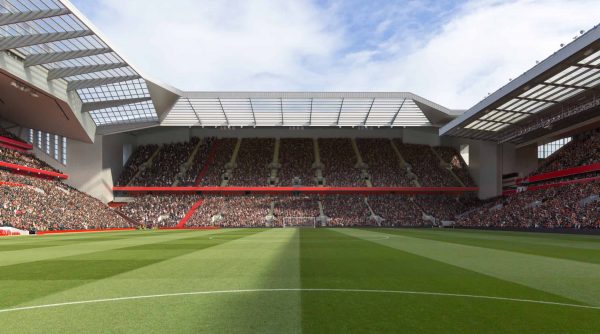 While the club have asked to play their first game of the season away from Anfield, the new stand remains on schedule and we can now take a look at what the ground will look like once complete.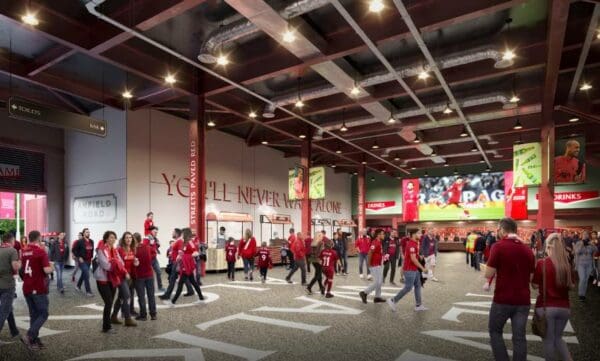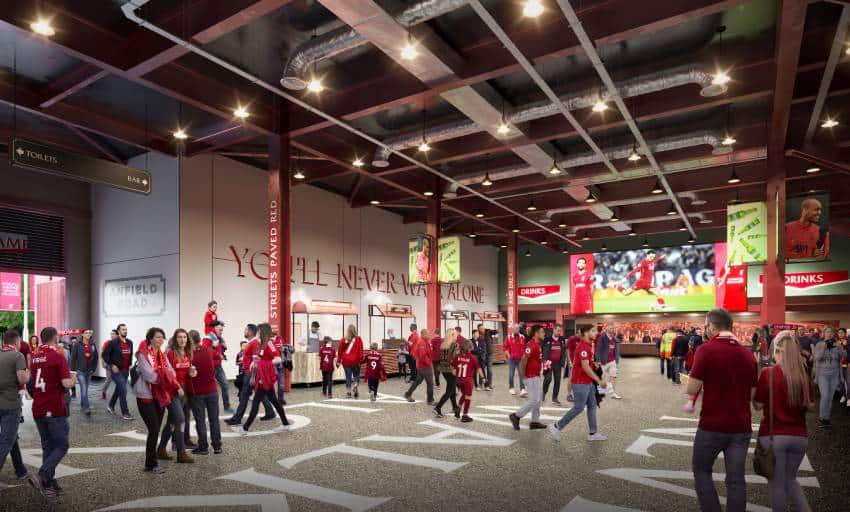 The Main Stand has been an impressive addition to the skyline since 2016 and the Anfield Road End now adds to it, a spectacular view whether you look on from the outside or in the stand itself.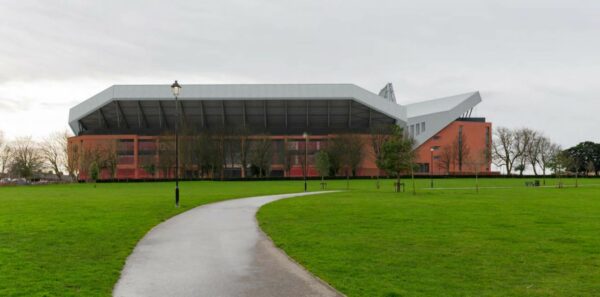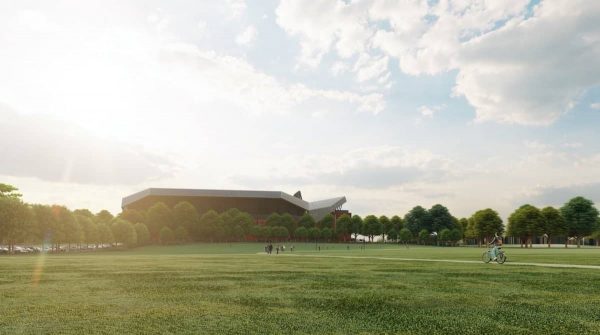 The new stand blends perfectly with the Main Stand, a seamless transition that is certainly impressive! If you thought it was a cauldron of noise before…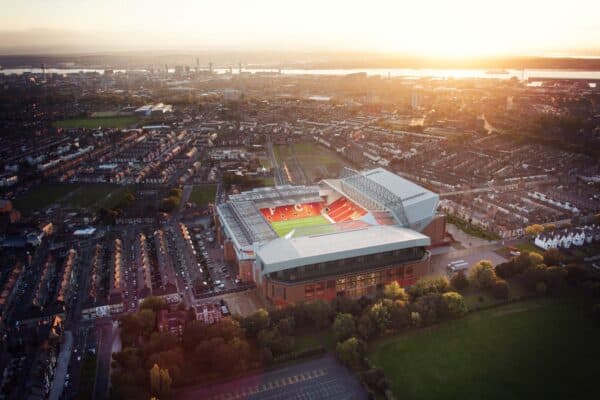 There are changes to the surrounding area with the original Anfield Road re-routed to accommodate the sheer size of the stand, inclusive of pedestrian and cycle access.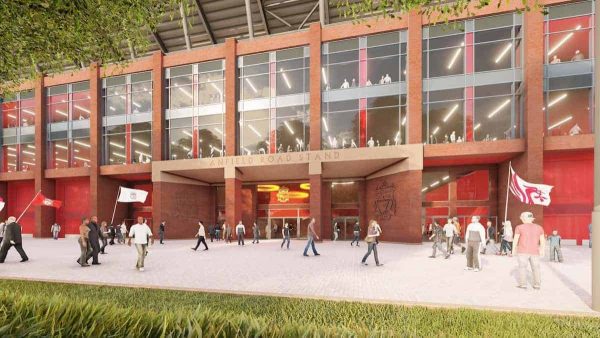 The grand opening will be here before we know it, nearly two years after Jurgen Klopp officially break ground in September 2021.
As for the view from the stand itself, we can now see what a view from any one of the 7,000 seats will look like thanks to a 3D seat map.
From the back of the new upper tier, there's good visibility of the whole pitch – not too dissimilar from the views from the same position in the Main Stand.

And many fans will be happy to know that the letterbox views from the lower Annie Road are a thing of the past – hallelujah!

It has been quite the transformation from the initial stages to now and excitement is building for its official unveiling – what a sight it will be!
---
Anfield Road End Expansion – Key facts
To be completed before the first home game of 2023/24
New capacity set to be be 61,015
Expanded stand will hold 15,967 supporters
The lower tier will remain, with the new stand connected
If you are looking to find out where you will be sat for any game at Anfield from next season, simply visit the 3D map and select your seat here.