Former Liverpool striker Robbie Keane has taken a surprise first step into a permanent role as manager, heading abroad after a brief stint at Leeds.
Keane only spent seven months at Anfield as a player, but has remained active with the club in his retirement, including appearances at charity games.
The 42-year-old's ambition, though, has been to step into management, gaining experience as player-manager at ATK in India and then in various supporting roles.
Upon the end of his time with the Republic of Ireland and Middlesbrough the striker took in an extended break, before returning as part of Sam Allardyce's staff at Leeds.
But with Allardyce not extending his stay at Elland Road after their relegation, Keane has embarked on a new role in Israel.
Monday saw Keane confirmed as the new head coach of Maccabi Tel Aviv, joining on a two-year contract.
He replaces former Middlesbrough, Nottingham Forest and Birmingham manager Aitor Karanka, who departed his role on Sunday.
"I am delighted to take on this challenge at Maccabi," Keane explained on his appointment.
"My team and I look forward to beginning work and we have confidence in our ability to do what is necessary to prepare the team for the coming season."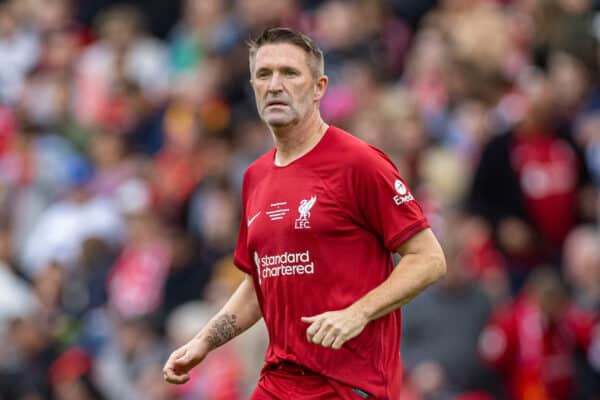 It remains to be seen who will join Keane as part of his support staff, but it stands as a bold move from the Irishman as he looks to establish himself as a manager.
Speaking on the We Are Liverpool podcast in March, Keane expressed his willingness to work abroad, much as co-host Robbie Fowler has in the past.
"I'd definitely love to be a manager at some stage, I'd definitely love to give that a go," he said.
"I definitely think it will happen at some stage but it's just picking the right one and getting the right opportunity. That's why I wouldn't be frightened to go abroad.
"If the right opportunity came up – whether that be in the MLS or abroad somewhere – I'd definitely give it a go."