Graeme Souness returned to Galatasaray to take part in their Super Lig celebrations and gave a nod to his famous antics from 27 years ago.
The legendary midfielder managed the club in the 1995/96 season, leading the side to a Turkish Cup final against bitter rivals Fenerbahce.
After the 2-1 aggregate victory, Souness prompted a furious response from the opposition supporters by placing a Galatasaray flag in the centre circle in an image which became synonymous with the Scotsman's career.
It was seen as a retort towards a then Fenerbahce vice-president who had taunted the former Liverpool captain after he underwent open-heart surgery.
Souness later explained the incident to Sky Sports several years on, saying: "One of their vice-presidents had said 'what are Galatasaray doing signing a cripple?', he was referring to the open-heart surgery I had.
Ulubatl? Souness! ??? #?ampiyonunGecesi pic.twitter.com/Z8R1qNryPf

— Galatasaray SK (@GalatasaraySK) June 4, 2023
"So we play them nine months later in the cup final, a two-legged cup final – we won the first game in our stadium 1-0, lose the second game 1-0 after 90 minutes.
"It goes to extra time, Dean Saunders – a really good player and great striker of the ball – before he's actually made contact with it I am up off my seat knowing he's going to score.
"We win the trophy and after the game, all of our players ran down to one end where our supporters were and that great big flag was handed over.
"All the players took turns to wave it and then it's my turn, I give it a few waves and then turned to hand it to someone."
Following their latest triumph, Souness flew to Turkey to be involved in Galatasaray's title celebrations inside the stadium and he wasted no time in embracing the festivities of the occasion.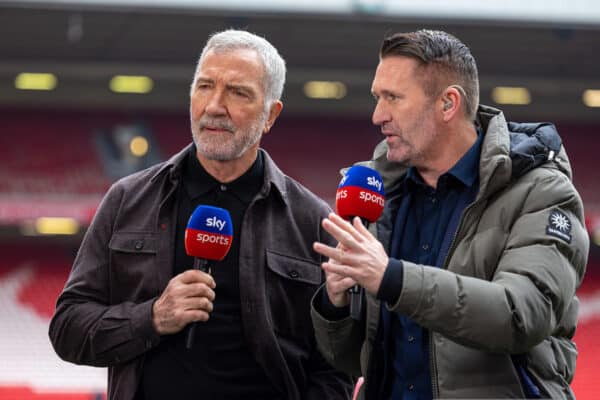 He repeated the famous moment by leading a parade around the pitch while waving the same flag from 27 years earlier.
With the title already mathematically confirmed last week, Galatasaray were able to round off the campaign with a 3-0 home win over Fenerbahce and took the opportunity to rub the success in their rivals' noses by inviting their former manager to the party.
Having recently stepped down from his punditry role with Sky Sports, Souness took the chance to make an appearance and appeared to relish every second at Nef Stadyumu.