Trent Alexander-Arnold has long been touted for a move into midfield, but it wouldn't be entirely new to him.
The end of last season saw Alexander-Arnold push further forward, playing as a deep-lying midfielder while the Reds were in possession.
He could make the move forward permanent next season, but it wouldn't be completely new for him.
Gareth Southgate has been playing him in an advanced position for England but, perhaps more pertinently, Liverpool assistant manager Pepijn Lijnders also has experience of fielding him further up the pitch.

While working as the first-team development coach, he oversaw Alexander-Arnold's progression to Jurgen Klopp's squad.
Before then, though, he was his coach at under-16s level.
Speaking to The Coaches' Voice, Lijnders recalled how he used his prodigy's talents in the academy.
"The first thing I did was make him captain and put him in the No. 6 position in midfield," said the Dutch coach.
"I really believe that your best talents have to have the ball most, so I played three at the back, a diamond midfield and a front three.
"Ben Woodburn played as the No. 10, and Trent was the No. 6.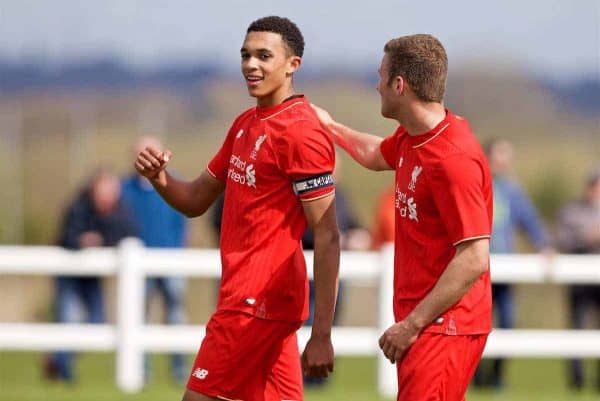 "I saw a player who could play the final pass from almost everywhere, and as the six you have the chance to do that."
Towards the end of last season, we could begin to see how a similar system was being deployed by Liverpool, with Fabinho and Alexander-Arnold playing in front of a defensive three while in possession.
Lijnders added: "I had one season with Trent. He scored goals, created goals and played passes, but he also became more responsible because of the captaincy and also the position."
In a 2020 interview with The Athletic, the Dutchman gave a further hint at his role in shifting Alexander-Arnold forward in the new 3-4-3 setup.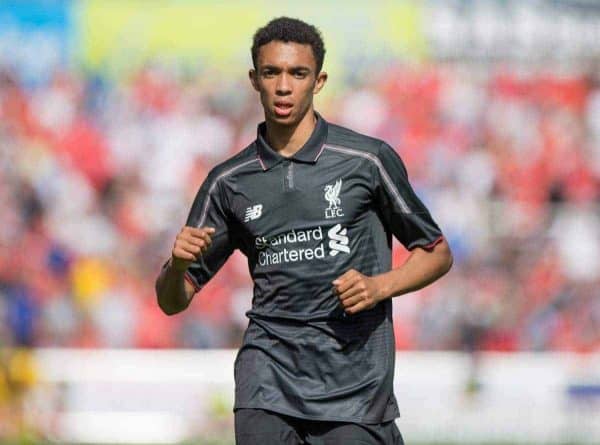 "Trent developed as a guy incredibly that season," he explained.
"He was my captain and our No. 6 with only three players behind him in a three-diamond-three so he had to do everything well.
"You have leaders by talking, but Trent was a leader very naturally."
It is clear the assistant manager has had a growing influence in the last couple of seasons, and the players clearly trust him.
Alexander-Arnold told The Athletic: "The detail he went into, his will to win – it was unbelievable.
"It was exactly what I wanted and what I needed.

"Pep and I used to stay out for hours after training, just playing two-touch, messing around, head tennis.
"There were sessions when we'd been out on the grass so long after a session that the floodlights would go off."
Lijnders' foray into being a manager, at NEC Nijmegen, didn't go to plan but he has gained considerable experience since then.
If Liverpool were to be successful in the next few years, it could see him take pole position to replace Klopp in the future.