Liverpool have a leadership group in place to support Jordan Henderson but the departure of James Milner opens up the vice-captain position, and possibly another.
The Reds have not been short on leaders throughout their history, whether they be vocal on and off the pitch, lead through their actions or have a bit of both.
Henderson has led by example since 2015 but he is not short on support in his role as captain, though he has seen one of his most trusted right-hand men bid farewell.
James Milner was appointed vice-captain soon after his arrival at Anfield in 2015, a role he held for eight years but now leaves vacant for another Red.
The No. 7 donned the armband 98 times for the club, and he led the team as captain in his final game against Southampton, with Henderson having been named on the bench.
A new vice-captain now needs to be named and there is an obvious candidate, Virgil van Dijk.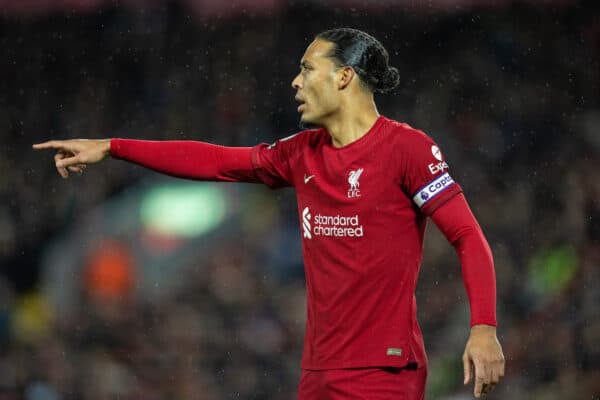 The Dutchman has already started 43 games as captain and it is a natural progression for the centre-back to assume the role after years in the leadership group.
He was voted as backup captain in 2018 and since 2021, has been part of the six-man captaincy group that included Trent Alexander-Arnold, Andy Robertson and Alisson.
Jurgen Klopp extended his group of captains after the injury-hit 2020/21 season as "so many players couldn't play that we had none of the captains available."

It stands to reason, then, that not only could Van Dijk be promoted to vice-captain but that another player could be added to the leadership group to keep it at six.
Mohamed Salah, who is captain of his country, has not hidden his leadership qualities nor his desire to don the armband, which he has yet to do at the start of a match for Liverpool.
Fabinho and Thiago could also make an argument to be elevated into a leadership position, which goes to show the depth of leaders in Liverpool's ranks.