The Reds have touched down in Southeast Asia as they prepare for the next leg of their 2023/24 preparations.
Following a brief trip back to Merseyside, Jurgen Klopp has taken a slightly reduced squad to Singapore to continue pre-season training and take part in two more friendlies against Leicester and Bayern Munich at the National Stadium.
Upon their arrival, the team were greeted by huge numbers of supporters as they checked in to what will be their home for the next week.
As is becoming a theme in pre-season, fans were ecstatic to see Klopp up close outside the team's latest hotel and the manager was once again generous with his time as he provided pictures and autographs for those who had waited patiently.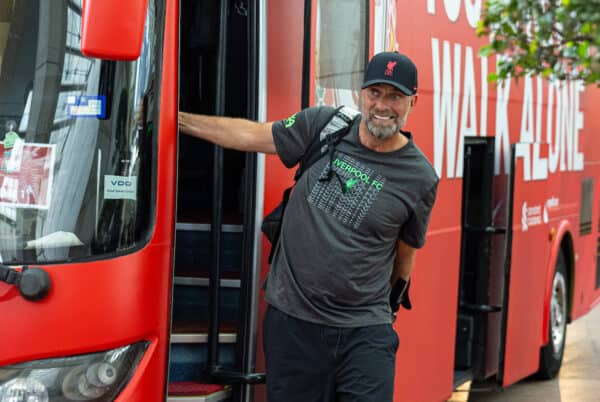 You might not recognise him at first given that he is wearing his hat in the traditional manner having had it on backwards for what feels like the entirety of the summer!
Life after Jordan Henderson will officially begin in Singapore, but one fan was keen to mark his departure and express his thanks for the departing skipper's 12 years of service.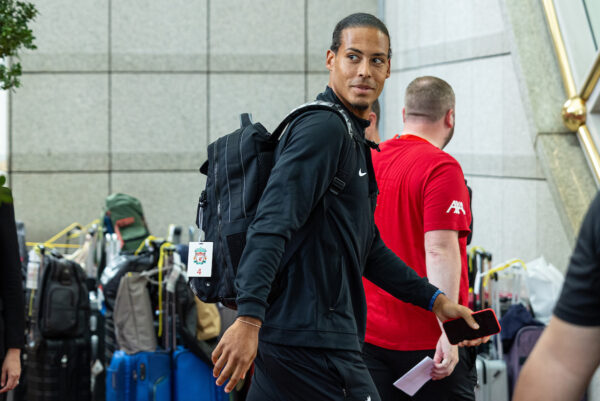 It was all smiles from the man who is likely to replace Henderson as Liverpool captain, with Virgil van Dijk acknowledging the waves of supporters outside the latest pre-season base.
Alisson gave the adoring fans a wave as he headed into the team hotel, but there were a couple of tired faces among those who looked to have used the travel time to have a little sleep, see if you can spot them!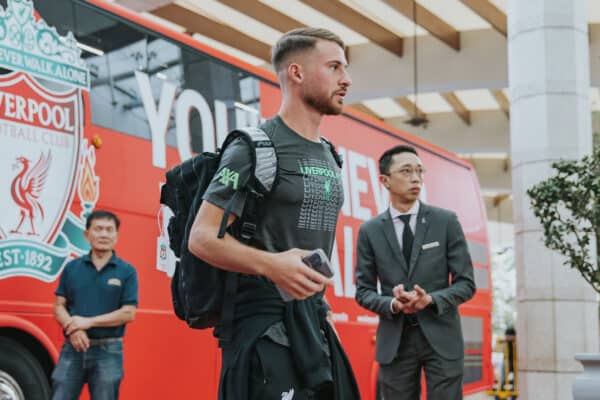 Liverpool's first two warm-up fixtures have seen plenty of goals, with a 4-2 victory over Karlsruher being followed up by a manic 4-4 draw against Greuther Furth.
There will be a step up in the quality of the opposition in Singapore as the Reds face the Foxes before a meeting with their fellow six-time European champions.
The squad will fly back to Liverpool on Wednesday before heading to Deepdale to take on Darmstadt in their final scheduled friendly with the business end just around the corner.
A trip to Stamford Bridge awaits on August 13, where the Reds will be looking to get off to a flying start and kick off another huge season.