Dominik Szoboszlai has certainly embraced his Liverpool move, with his excitement for what is to come made obvious. And with Jurgen Klopp, he feels he hit the "jackpot."
Long before Liverpool completed a £60 million transfer for the Hungarian, the 22-year-old had spoken highly of the Reds' manager and his man management.
It is now something he will experience first-hand after swapping Leipzig for Liverpool, a combination that quickly caused a ripple of excitement among the fan base.
In the days following the announcement of his transfer, Szoboszlai has, rightly, been celebrated by his native Hungary and he has not been short on media commitments.
When talking to M4 Sport, the midfielder spoke of how he felt he won the "jackpot" with Klopp, he knows he is in more than capable hands.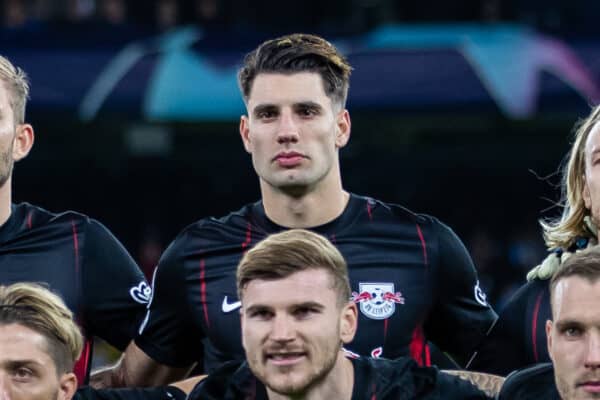 "For me this is the jackpot [to play under Klopp]," he explained.
"One of the best coaches, if not the best. I think he will be able to bring out things in me that I don't even know are in me. I look forward to working together."
Szoboszlai will not have to wait long as his first official day as a Red will be on July 11, when the second wave of players report for pre-season.
Amid all the excitement at what is to come, it is also easy to sense how grateful Szoboszlai is for the opportunity having worked towards it for most of his life.
"In the last three days, it started to dawn on me the journey I've taken to get to where I am now," the Hungary captain said.
"It took a lot of work, perseverance, commitment and sacrifices, but it was worth it. I had a dream when I was young, which I transformed into a goal over time because I felt it was attainable."
He continued: "Now I am with one of the best teams in the world, in one of the best, if not the best, leagues in the world, this is what I dreamed of as a child.
"For me, this is a very big success, it needed the help of many people."
It is no surprise that the midfielder has shown both confidence in his abilities and that his feet are firmly on the ground, as we know Klopp is eager to recruit players who are top-class human beings.
Safe to say, there is already plenty to like from our new No. 8!