With Steven Gerrard finally accepting the job of manager at Saudi Arabian club Al-Ettifaq, there are already claims of interest in Jordan Henderson.
It is now eight years since Gerrard left Liverpool and Henderson took on the captaincy on a full-time basis, going on to lift every trophy possible.
Now, the 33-year-old is nearing the twilight of his own career, and that could lead to him being reunited with his former team-mate in Saudi Arabia.
That is according to the Mail, who perhaps unsurprisingly claim that Henderson is being considered as a potential first signing for Gerrard at Al-Ettifaq.
Gerrard was announced as manager of the Saudi Pro League side on Monday, having previously insisted he would turn down the position.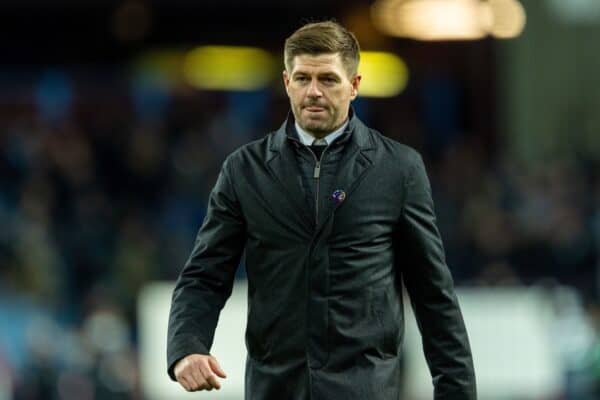 The Mail's Chris Wheeler claims that, with the Liverpool legend now in place, the club have identified Henderson as "one of the possible signings" to join his squad.
Chelsea striker Pierre-Emerick Aubameyang is also named as a player of interest, while "initial discussions" have taken place with Alvaro Morata.
Neither Sadio Mane or Philippe Coutinho are expected to head to Saudi Arabia.
It is noted that Henderson still has two years remaining on his contract at Anfield, and therefore it "remains to be seen if he could be tempted by the riches on offer."
That would, of course, be the carrot for any player heading to the Middle East, with lucrative contracts available following a takeover by the royal family's Public Investment Fund.

Al-Ettifaq are not one of the clubs directly owned by the state, at least according to reports, but there has been a conscious revamp of the league as a whole.
Karim Benzema is claimed to be earning £172 million per year, or £3.3 million a week, at Al-Ittihad, while perhaps more realistically for Henderson, Wilfried Zaha was offered £30 million per year, or £578,000 a week, at Al-Nassr.
The conundrum for Liverpool's No. 14 would more likely be whether he feels he should instead stay in Europe and still compete at the highest level.
There is no guarantee the club would allow him to leave, either, though there is a sense that, with James Milner and possibly Thiago departing, those in the hierarchy will overrule Jurgen Klopp if necessary.
Ultimately, it is unclear whether this report should even be trusted at this stage, as it seems almost too convenient for Henderson to be linked so soon after Gerrard's appointment.