Jorg Schmadtke is overseeing quite the summer for Liverpool as the new, interim, sporting director, a role that centres around giving Jurgen Klopp the information he needs to make a decision.
The German was confirmed as the Reds' new sporting director at the end of May, taking over from Julian Ward on an initial three-month deal with the possibility of a long-term relationship.
He will currently be busy concluding deals for Fabinho and Jordan Henderson to move to Saudi Arabia and helping formulate the next steps to securing their replacements.
Schmadtke's plate is full and his goals are simple: "Rejuvenate, keep money together and still be successful."
That was what Liverpool's sporting director told Sky Germany as he lifted the lid on his role at the club, where Klopp is the chief decision-maker.
"I am a sports director and basically a service provider," Schmadtke explained. "I try to take things away from Jurgen so that he can focus on his core business [and] can focus.

"Nevertheless, it is clear that in the end, he is the decision-maker. The understanding of the role is clear for everyone involved.
"It is about filtering things from the individual departments and then presenting Jurgen with the best possible basis for a decision. Decisions are then made on this basis."
There will be plenty of discussions then on how Liverpool tackle their need for a defensive midfielder, and other squad needs, which will not be lost on clubs across Europe.
Klopp having the decisive say on matters is nothing new, but having the right voices give timely and sound information is what is important.
Premiums will be high and the Reds will need to be savvy, and while the German market could allow Schmadtke to be just that, the club are not limiting their options.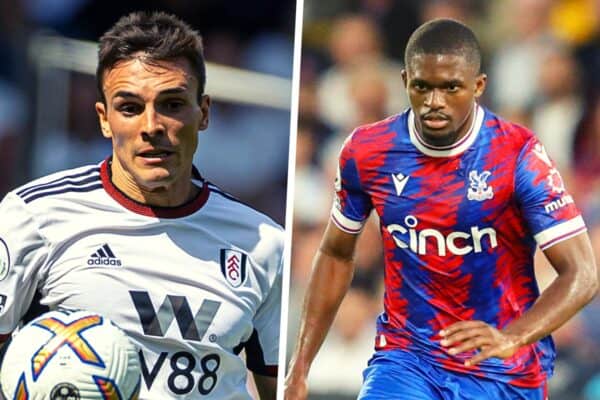 "Of course, there are always players in Germany who are attractive," the 59-year-old explained. "Then my experience on the market is in demand. Because, of course, I know a little bit about how payment is made, how the other side proceeds in negotiations.
"The German market is my home market and for me easier for me, of course. But it's not like we've all pointed our telescopes to Germany."
Crystal Palace's Cheick Doucoure, Fulham's Joao Palhinha and Romeo Lavia from Southampton are currently on a shortlist that is not so short, if every report is to be believed.
Expect to see more names pop up but it would not be surprising to see the club spring a surprise, as they did when they moved quickly and quietly for Dominik Szoboszlai.