Jurgen Klopp offered plenty of interesting insight into what he wants his team to look like moving forward as he discussed signings, Anfield and gave a message to the fans.
In a special episode of the 'We are Liverpool' official podcast, the manager sat down with Peter McDowall and it proved a captivating watch.
Here are five points from the manager that stood out the most…
Transfers will happen
All eyes are on what comes next in the transfer window but Klopp has vowed the Reds "will have a good team" for next season.
"The time left and right of the [training] sessions then I can try and sort other stuff, and that's what we are doing," he explained.
"Still around three-four weeks until the first game of the season, a few things have to happen until then. Definitely. Transfer market-wise as well, that's clear now. "It will happen and we will have a good team."
"Happy" with the new boys

Fans have had a brief taste of what Dominik Szoboszlai and Alexis Mac Allister will offer going forward and Klopp is just as giddy, for good reason!
"Dom's physique is just impressive, we saw on television and when we played him but [he's] a real athlete. Quick, technically really good," Klopp said.
"Alexis has everything down in the best possible football way, a super eye for situations and all the offensive players are licking their fingers for a pass."
The 'new' Anfield, can't wait…
The new Anfield Road Stand will be ready for the new season and Klopp knows the type of fans he wants to see with tickets.
"I can't wait for that. My imagination is not good enough to see that, honestly," he said. "I had some of the best moments of my life in the 'old' stadium so let's see what we can create.
"It's like 6,500-7,000 more [fans], would be cool if it could be the right people, the loud people. On fire and really enjoying it, thinking 'I was waiting for this ticket for 20 years, I will shout my soul on the pitch'. That would be really cool."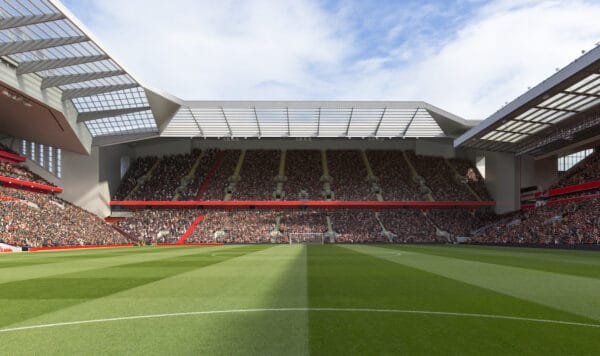 "I want us to be…"
"I want us to be a lot," Klopp starts. "I really love to be that team where everybody thinks, 'oh god, Liverpool'. But I want us to be a possession team, I want us to be a high-press team, specialists [in both].
"The best in the world in counter-press, best in deep defending, best in midfield press, best in set-pieces – offensively and defensively – and that's how I want to do this pre-season."
Sounds good to us!
And a message for fans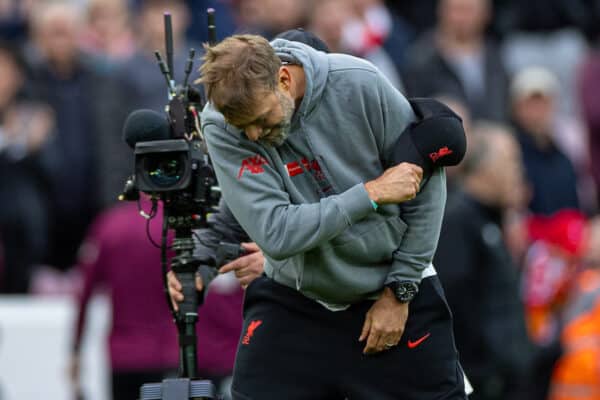 The message is simple but leaves little doubt as to what the manager wants to see this season.
"What I would like to ask for, is to trust us," he said.
"We feel really responsible for what is happening here and we will do absolutely everything to have a season, in the best possible understanding, we will never forget. That's the plan."
This is one we can all manage.