A quintet of Premier League clubs look the most likely to be joining the promoted teams in a relegation battle in 2023/24 – will this be Everton's year for the drop?
The action is nearly upon us again following a lengthy summer that has dragged on without domestic action to treasure.
While Liverpool will hopefully be focusing on a Premier League title challenge, there is also sure to be plenty of drama at the other end of the table to keep an eye on.
Here's what fans of the five clubs we believe will be looking nervously over their shoulders had to say ahead of the new campaign.
Bournemouth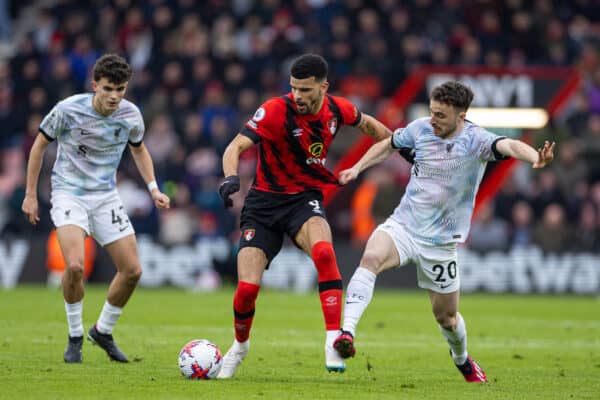 Last season: 15th
TIA predicted finish: 17th
---
The view from Bournemouth
Tom Jordan (@TomJordan21)

Last season was… a rollercoaster! Starting the season with Scott Parker at the helm, he was quickly removed after his distasteful comments following the 9-0 defeat at Anfield and in came the rookie, Gary O'Neil.
It wasn't pretty, but we got the job done despite being written off by everyone.
This season will be… intriguing. Another new gaffer in the highly-regarded Spaniard Andoni Iraola.
I'm sure we'll be tipped for the drop again from the outside, but if we get to grips with the new style then we could surprise a few.
Our key player is… Philip Billing. He offers us goals from midfield and was so crucial to our survival last time out.
As much as Dominic Solanke is our man leading the line, he's not your typical free-scoring centre-forward, so goals from midfield are pivotal and Billing always offers us that.
We'll finish… 14th. It's really hard to say, but I do anticipate us improving and we've recruited better than plenty of those teams in and around us, so I'm quietly confident we'll be OK.
Liverpool will finish… 3rd. A real shake-up in midfield was probably needed, the signings are exciting and I can see Darwin Nunez thriving this season.
Not quite a title challenge, but comfortably in the Champions League spots for me. My tip is that you'll win the Europa League.
Crystal Palace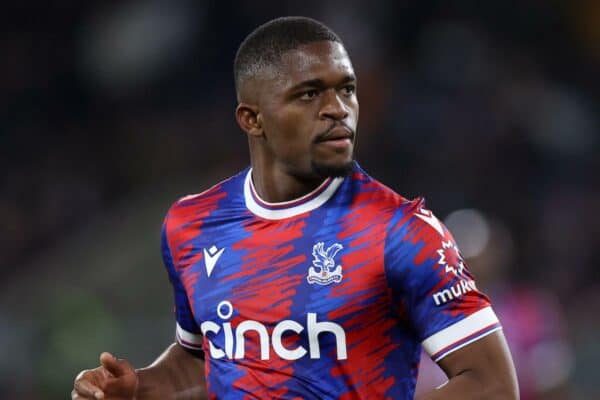 Last season: 11th
TIA predicted finish: 15th
---
The view from Crystal Palace
Robbie Scotcher (@RobbieScotcher)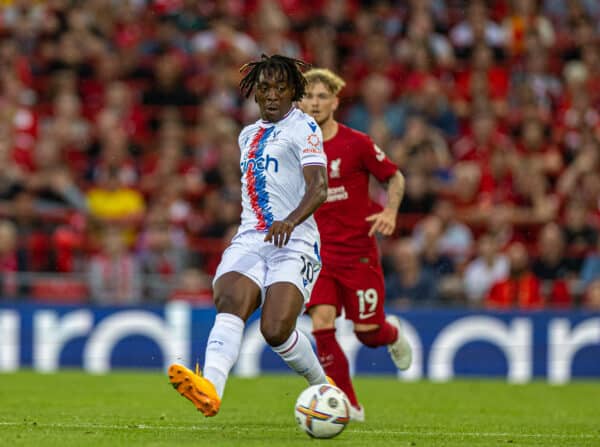 Last season was… typical Palace. We started hoping for a top-half finish and played really well up until the World Cup, which I totally forgot happened until I had a look back.
Then we didn't win a game for months and after an utterly dismal performance against Brighton, the Patrick Vieira revolution was over and we got Roy Hodgson back, sitting in 11th for the rest of the season.
Everyone wanted Vieira to work out, but we had started to stagnate. Roy brought Eberechi Eze back into the side and we played some great football. Seeing him make his England debut was a huge highlight, especially after such a bad injury.
This season will be… interesting. Roy has said his aim is a top-10 finish, but we've always stated the aim was just to avoid relegation.
We have a good squad, but we still need a striker. But my hope is that we play some good football, avoid the drop and beat Brighton.
Our key player is… not Wilfried Zaha!
And that's all you'll hear from every pundit, commentator and journalist. It's sad to see him go, but I hope we push on and maybe become a more balanced side.

In Marc Guehi and Joachim Anderson, we've got the best centre-back partnership we've ever had. Cheick Doucore will be vital in the holding role and I think it's going to be a big season for Eze, who has had a great pre-season.
We'll finish… 11th.
Liverpool will finish… 3rd. It's so competitive for the top four spots, so it's hard to pick.
I think Nunez will have a great season, as will Trent Alexander-Arnold. You've got to be challenging for the title, but I think City will win it.
Everton

Last season: 17th
TIA predicted finish: 13th
---
The view from Everton
Joe Thomas (@joe_thomas18)

Last season was… difficult, to say the least. It started reasonably well and when Everton played Crystal Palace off Goodison Park in October there was real hope of progress.
But within a month the project had run out of steam and unlike Wolves, Bournemouth and Aston Villa, the building blocks for recovery were not put in place across December and January.
Disappointment then turned to disaster on and off the pitch, but Sean Dyche somehow chartered a way to survival.
This season will be… tough, but I think Everton will emerge from it stronger.
The squad is threadbare and reliant on the fitness of too many key individuals. The players will be fit, disciplined and completely tuned into the battle ahead, though.
I think there is a greater chance of teams who aren't Everton getting left behind this year and also that the Blues will benefit from knowing the starting point of this campaign is a relegation fight.
There will be no naivety and that will give them a headstart on a handful of others who perhaps don't yet know that they could struggle.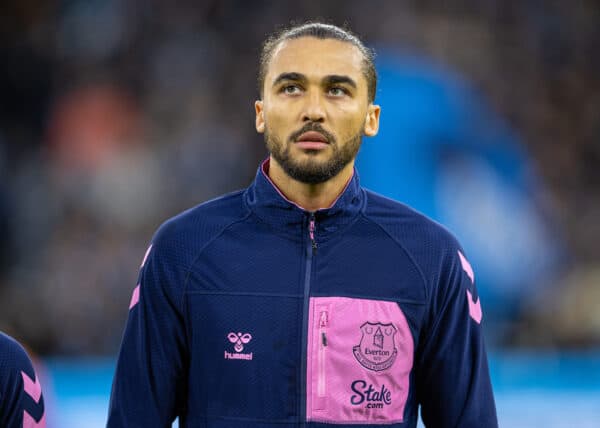 Our key player is… Dominic Calvert-Lewin. If he plays 25 or more games this season, Everton will be fine. If his injury misfortune persists, then it will be a struggle.
The final weeks of this transfer window have to be about reducing the immense burden on his shoulders.
We'll finish… 15th.
Liverpool will finish… 4th.
Fulham

Last season: 10th
TIA predicted finish: 12th
---
The view from Fulham
Kyle Bonn (@the_bonnfire)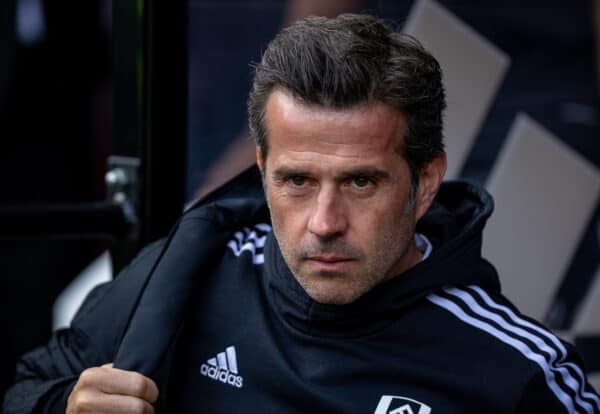 Last season was… excellent. So many things went right for Fulham, from a management standpoint, a form standpoint and a luck standpoint.
Marco Silva got way more things right than wrong, the squad was pieced together better than any of Tony Khan's previous attempts at the English top flight and they had many things go their way.
I fear that they hit their ceiling in year one back in the Premier League, but more on that in a bit.
This season will be… nervy.
I'm not ready to say Fulham will be involved in the relegation battle – there are about five teams decidedly worse and at least three more you could make the argument – but it certainly won't be better than last year from a results standpoint, and after finishing 10th, anything below can get a bit dicey.
So many things went right last season that it's hard to imagine they are able to produce a similar list of accomplishments again.
Joao Palhinha must stay healthy and out of disciplinary trouble, Bernd Leno must find a way to replicate his incredible season and Silva must continue making magic – and those are just the most notable of them.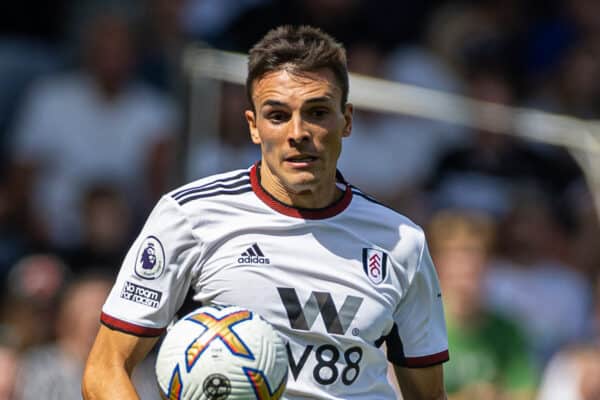 Our key player is… Leno. As much as people love to trumpet Palhinha, who is an absolutely wonderful player, the most important individual in this team is unquestionably the goalkeeper.
Last season, Fulham conceded the highest expected goals in the league, and the only reason nobody knows that or talks about it is because of Leno, who saved the defensive line from further punishment on multiple occasions.
We'll finish… 13th or 14th.
There's very little chance they can replicate last season's performance with the squad they've got at the moment – it would require so much going right at the same time, in terms of various individuals hitting last year's heights.
Liverpool will finish… 4th.
I think it's crazy to think they'll challenge for the title, as bookmakers have them third favourites, but I do think they will enjoy a significant return to prominence.
Nottingham Forest

Last season: 16th
TIA predicted finish: 18th
---
The view from Nottingham Forest
Matt Davies (@MattDavies_NP)

Last season was… all about staying in the league. With 30 signings and the second-worst injury record in the league, that was always going to be tough.
Considering all three promoted teams stayed up at the expense of more established sides, it was a big success.
This season will be… another battle, but hopefully more comfortable in the end. Luton and Sheffield United look poised to struggle and there are a clutch of other clubs that haven't really improved.
Our key player is… Morgan Gibbs-White. He was Player of the Year and our whole attack is built around the attacking midfielder.
We'll finish… 15th. We finished 16th last season, so only a one-place rise, but it will hopefully be a more comfortable run-in if a couple of strong signings are made.
Liverpool will finish… 3rd. It looks like a season of transition in the midfield and tactically with Trent playing an inverted role.
They seem poised to score a load of goals through Mohamed Salah, Diogo Jota, Cody Gakpo and Nunez, however – the latter could be key if he can finish those big chances.