The 2023/24 Premier League season is upon us and renewed hope for some is not all that is new for the English top flight, far from it.
Last season was one to forget where Liverpool were concerned in the league, with a fifth-placed finish ending their Champions League run after six consecutive seasons.
Jurgen Klopp's side need to bounce back and they have new teams and managers to navigate as they do, plus tweaks to the rule book that we should all be aware of.
Let's take a look.
The promoted 3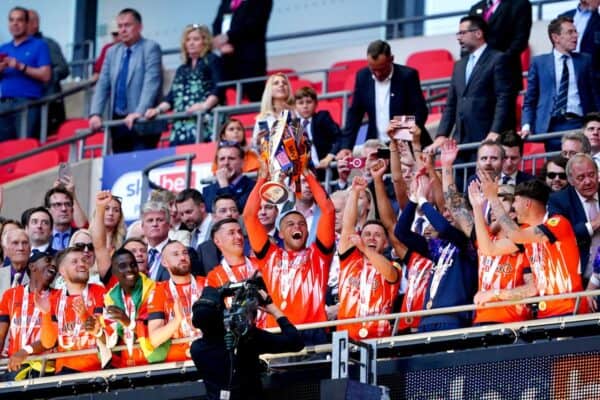 The new season sees Burnley and Sheffield United return to the Premier League after one and two seasons in the Championship respectively.
Luton, meanwhile, won the play-off final and will feature in the Premier League for the first time in their history – the last time they were in the First Division was in 1991/92, the season before the Premier League's inception.
The Reds will have faced them all once by Boxing Day.
5th Champions League spot?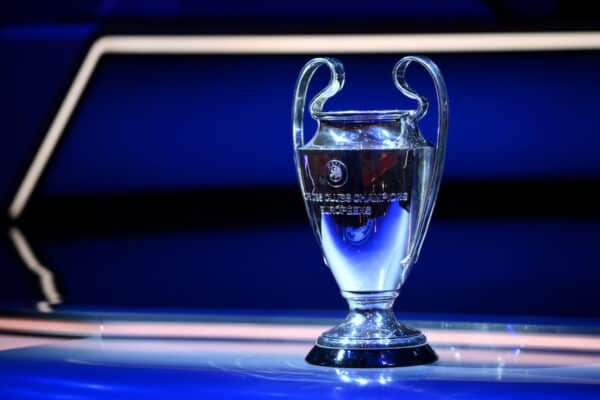 The top four has long been the target to reach the Champions League but there is now a possibility that five teams could qualify from the Premier League.
This comes following changes to the format of Europe's premier competition for 2024/25, and it will allow an additional place to be allocated to two countries who clubs perform the best in UEFA competitions this season.
So, if there is continued success across Europe's three cup competitions this season, fifth place will earn a Champions League spot.
In seven of the last 11 seasons, the Premier League would have done enough to clinch this spot – but will they do it in the campaign that really matters?
First-time managers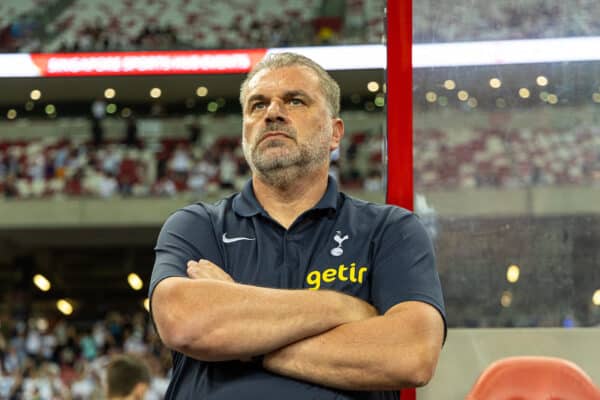 Klopp remains the longest-serving manager currently in the Premier League but he will be joined by a handful who have yet to take charge in the English top flight.
Ange Postecoglou (Tottenham), Vincent Kompany (Burnley), Rob Edwards (Luton) and Andoni Iraola (Bournemouth) are all to get their first taste, and you expect they will each face plenty of challenges – you wonder if Postecoglou knows what he signed up for!
Mauricio Pochettino has, of course, previously managed in the Premier League but he is back and has the task of appeasing those at Chelsea.
New year, new ball
? Art + Science ?

Introducing the new Nike Flight Premier League ball…#PL | @nikefootball pic.twitter.com/0fA1GzKJNB

— Premier League (@premierleague) June 15, 2023
It is orange and it is round and it is what you will see on the pitch throughout the season.
This is Nike's 24th season as the official ball supplier and the AerowSculpt technology remains for the fourth year in a row, it is said to 'improve consistency and give a truer flight'.
Hopefully every opposition 'keeper will become all too familiar with the new ball when they pick it out of the back of the net against the Reds!
More added time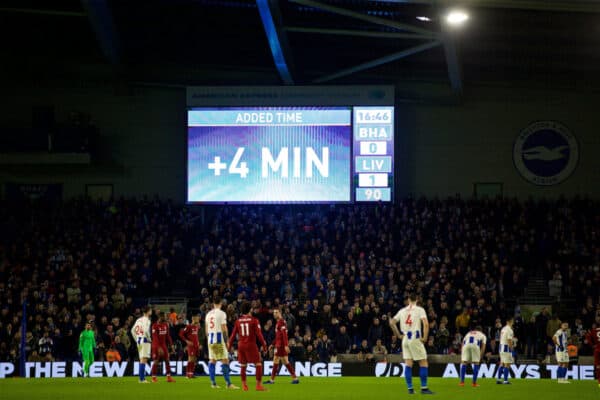 It has always felt as though assistant referees pluck a number out of thin air when they hold the board up to signal any stoppage time. When in doubt, throw up three minutes!
Well, in a bid to clamp down on time-wasting football's law makers, IFAB, and the PGMOL have agreed new regulations that should see games run longer.
The World Cup in Qatar took it to the extreme with upwards of 10 minutes of added time and don't be surprised to see the same here.
New measures for tragedy abuse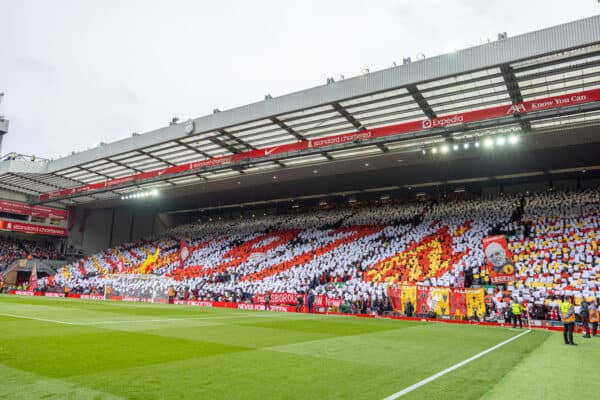 The Premier League and FA have announced 'tough new measures' to tackle hateful chanting about events such as Hillsborough – which have become all too prevalent.
People found guilty of offences face stadium bans and potential criminal prosecution, this includes chanting, gesturing and displaying offensive messages.
It is about time and a good start.
Foul leniency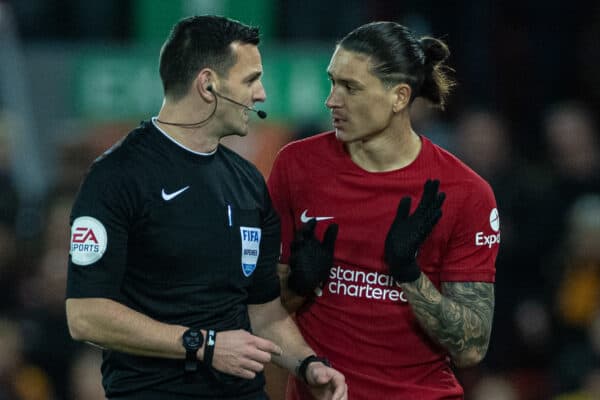 The inconsistency between one refereeing performance and the next could continue as referees have been told to keep the game flowing where possible, establishing a higher threshold for fouls.
Officials will award fouls if contact has a detrimental impact on an opponent, but this could only see an increase in diving as teams will still aim to find a way to break up play.
Technical area and harassing referees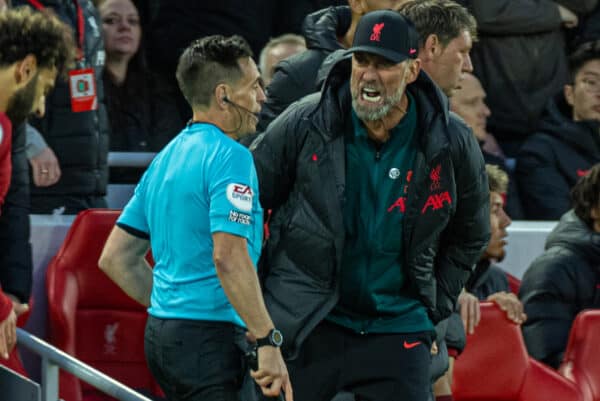 Klopp watched two games from the stands last season and conceded his actions towards the referees was wrong, and there is more emphasis on clamping down on behaviour towards officials.
If match officials are confronted or surrounded by players, at least one will receive a card and further action could be taken against the club – plus, any dissent or unsportsmanlike conduct will also be reprimanded.
In the technical area, only one official can stand at the front and coach. For Liverpool, this would mean Klopp and Pep Lijnders would need to take their discussions towards the bench rather than the sidelines.
No member of the technical area is to confront any match official at half-time or full-time nor use technology to challenge a decision.
New officials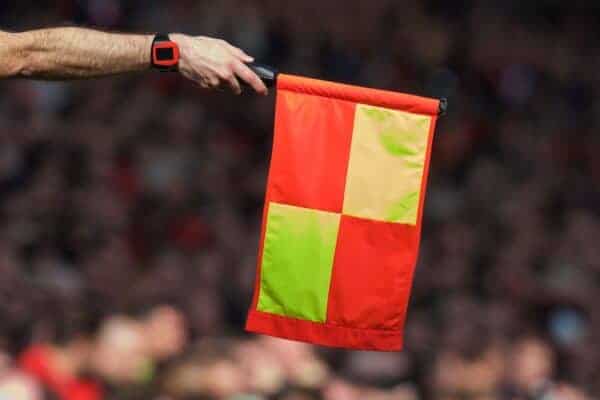 The Premier League have promoted two officials to their team for the top flight, with West Sussex native Tim Robinson and Lancashire's Darren Bond both added to the roster.
They both have limited experience in the Premier League having combined for just seven matches, none of those games involved Liverpool.
Andre Marriner hung up his whistle at the end of the season and other changes have been made in the VAR room – in-match conversations will be expected to be made public but never during a game.