Brighton's deadline for Moises Caicedo has come and gone and despite Liverpool having seen their British record fee accepted, we are still no closer to this saga ending.
As of early Saturday afternoon, Liverpool's £111 million bid remains the only one that has been accepted by Brighton for Caicedo.
It came before their deadline on Thursday evening but Chelsea are expected to return with an improved offer, with claims that they had even hoped Liverpool would withdraw their bid.
The cheek.
But as Sky Sports' Melissa Reddy states, "not much has significantly changed" when it comes to progress for either Liverpool or Chelsea, but the latter remain "favourites" and Caicedo's "preferred destination."
He's not outright rejected Liverpool, as has been claimed elsewhere.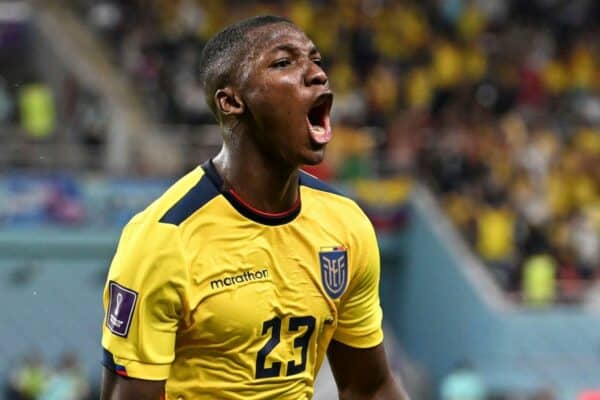 How this all works for Chelsea's need to comply to Financial Fair Play remains to be seen, but Reddy reports that the "overriding sense" is the London club will do "what is necessary."
With all of this in mind, the sense is that it is going to continue to drag on despite Brighton's 'deadline' as Chelsea continue to buy time, and it is not lost on Reds…
Longer it goes on the worse it is for Chelsea. Brighton will want to get the £ in. https://t.co/I9K57qhXWA

— forzathereds (@forzathereds) August 12, 2023
Right, but all the reports yesterday morning suggested Caicedo was set to do his Liverpool medical. That clearly hasn't happened, so something significant changed. Still not sure why Liverpool haven't withdrawn from this if Caicedo has already decided he doesn't want to come. https://t.co/IsszVQQuJp

— Joel Rabinowitz (@joel_archie) August 12, 2023
This is 100% the case btw, and we've known that since Chelsea interjected yesterday morning. They've bought a lot of time by having his agent in their pocket, just got to hope Brighton put their foot down at some point. https://t.co/dk7OdL07Jk

— barry (@BackseatsmanLFC) August 12, 2023
Hogan on the blower to Boehly pic.twitter.com/WU6zOndAtS

— Moley (@Moley_LFC) August 12, 2023
But how long can this go on for? Surely Brighton are close to telling them to stick it. https://t.co/sNgZtkKu6M

— Green Scouser (@Green_Scouser) August 12, 2023
Me: "Let's forget the whole Caicedo saga for a bit and watch the Lionesses game…"

Commentator: "Caicedo on the ball…" pic.twitter.com/vZdxrEXHsg

— Ste Hoare (@stehoare) August 12, 2023
Brighton's deadline the other night really wasn't a deadline then.

— Matt Ladson (@mattladson) August 12, 2023
Why are we all waiting around for Chelsea to decide if they fancy bidding or not? Brighton should tell them to do one. https://t.co/4JAqgMofKY

— Ben Kelly (@bkelly776) August 12, 2023
I mean Chelsea have literally spent 24 hours talking with no action, and the FFP point is a an actual thing that exists so it's a sensational conclusion to make that both sides are as bad as each other lol. https://t.co/UUKwC2I9qw

— Ryan (@ryan3levis) August 12, 2023
Oh, so we weren't rejected, we just weren't the preferred destination???

Ironic how only one man ran with that, and was called out multiple times in the thread https://t.co/SjgipuaVMW

— Tom Little (@TomL1ttle_) August 12, 2023
This confirms it we definitely had encouragement, otherwise we wouldn't have bid https://t.co/9kQzIJrNYP

— kieran smith (@rollroyroll) August 12, 2023
I still have absolutely 0 expectations of him coming but it's just so funny to see how much we're shafting Chelsea https://t.co/WPwJkzgiig

— ? (@Trentslegacy) August 12, 2023
Is the £115m bid in the room with you now? https://t.co/XSRYfsa1ae pic.twitter.com/hk9ZTHguAj

— Sam McGuire (@SamMcGuire90) August 12, 2023
---
How about a winner takes all on Sunday, any takers?
As of now, Chelsea have still yet to formally respond to Liverpool's monstrous offer but Jurgen Klopp isn't one to have a player, or their representatives, see the Reds as second choice, so how long will they hold on?
For now, it is, unfortunately, a waiting game but one would hope Brighton stood firm on their original deadline…