Jurgen Klopp has spoken on the potential of further signings after the arrival of Wataru Endo, and the manager has said there is "still time" and the club will "have a look."
It is has been quite the week for Liverpool after both Moises Caicedo and Romeo Lavia joined Chelsea, despite the club having agreed deals for both midfielders.
In response, the club moved for 30-year-old Endo in a £16.24 million deal, a player who wanted to make the move – much to Klopp's delight.
The manager has seen plenty of twists and turns throughout the window and he is aware "everything can happen," saying that incomings are still firmly on the table.
"The window is open, pretty much everything can happen," Klopp told reporters. "On the outgoing side, from my side, nothing will happen. But in this window, I learned a lot of things.
"Incoming, still time, so let's have a look," he said. "That's what we will do."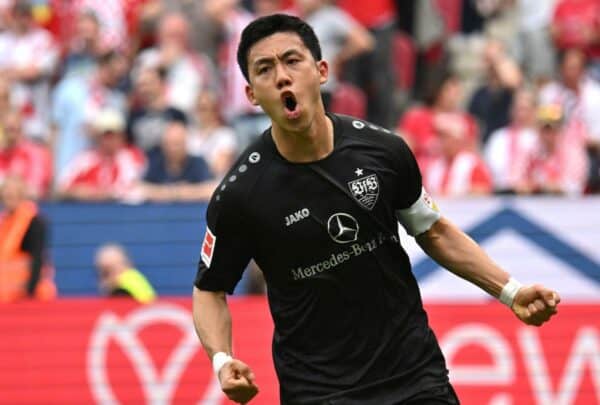 Klopp did not want to be drawn into what took place with Caicedo and Lavia as "transfer business is like that," but he wasn't shy in making it known that he was happy a deal was stuck with a club and the player.
"First of all, really happy we announce we have an agreement with the club and the player, which is really cool," he said of Endo's arrival.
"Last week a tricky one, when you have a problem you stick to it or find a solution. More than happy to have the solution.
"I am from Germany, I watch a lot of Bundesliga, know Endo from Stuttgart, liked him from the start.
"A really good footballer, 5'10", but in the air really good and defensive challenges [he] loves it," the boss added on his new No. 3. "Tactically really good."
It is still uncertain if Endo can feature against Bournemouth as Liverpool await news on his work permit, but he will prove a shrewd signing so long as a younger No. 6 is also signed this summer.
Klopp added that the club would not use money as an excuse on potential incoming transfers:
"We will try with all we have to make the decisions for this club, then we will not use money or anything else as an excuse for one second. We will just go for it with all we have."