Anfield is one week away from hosting its first game of the season and while we know the upper tier of the new stand will not be ready, we can see how the stadium is shaping up.
Nearly two years after work first start on the stand, work remains ongoing on the Anfield Road End and Liverpool will operate with a limited capacity against Bournemouth.
There will instead be a phased reopening, with 51,000 fans expected to be in attendance for the first home game before slowly building up to the full 61,000.
Internal and external work continues at Anfield and a test event is to take place on Tuesday for the lower tier only.
As for the progress a week out from spectators returning en masse, the upper tier is still scarce of seats but that will be a swift process once they reach that stage of installation.
In the lower tier, the removal of the old roof and its stanchion that held it up created a small opening for a new block of seats, with around 150 to be installed.
That section is now being worked on and will take the lower tier's capacity to around 6,500, though there is no guarantee this will be complete by August 19.
The footage (above), thanks to Craig's Adventures, shows both the progress and the task still at hand before it is finally complete, and that is still some weeks away.

Externally, the road around the new stand is moving at pace with tarmac laid and pavers put into place near the entrances and turnstiles.
The Anfield Forever Walkway, which sits on the corner of the Sir Kenny Dalglish Stand and the Anfield Road Stand, is in place and close to completion.
It will look like this once complete.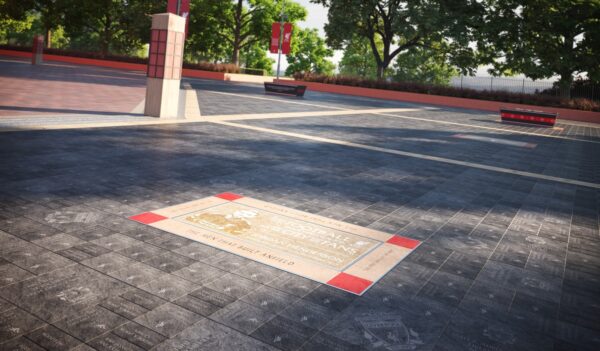 It is a shame that the stand is not going to be ready for the first home game but the time will soon come when Anfield reaches its new 61,000 capacity.
Jurgen Klopp spoke of the "really exciting" changes and that he couldn't "wait to see it for the first time from [up] close," but he too is going to have to wait.
It will be here before we know it, though.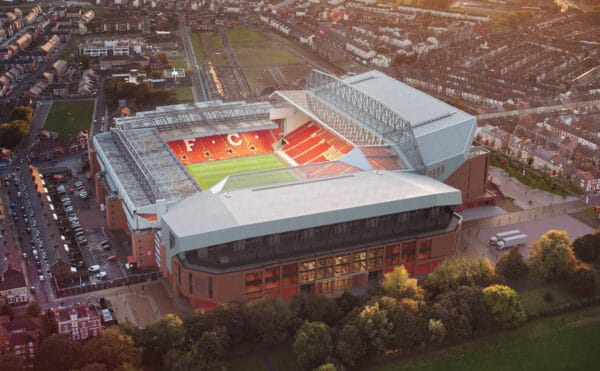 ---
Anfield Road End Expansion – Key facts

Phased reopening – upper tier will NOT be open for opening games
Expected to be fully complete in October
New capacity set to be be 61,015, when complete
Expanded stand will hold 15,967 supporters
The lower tier will remain same but with larger concourses
Estimated build cost of £80m