Dominik Szobszlai excelled for Liverpool against Bournemouth, and it wasn't just supporters who were impressed.
Szoboszlai has only played two games for the Reds but he is fast becoming one of the team's best players.
The Hungarian was integral to Liverpool's 3-1 win over Bournemouth and showed his abilities in both attack and defence.
His manager, Jurgen Klopp, even said he "had to hold him back a little bit!"
The German said: "He was the only one [after the red card] who really felt like he had power for more, because he was part of the double six and running everywhere.
"I had to hold him back a little bit.
"But, the general performance level he shows since he's here is really, really good, to be honest, and the involvement in the third goal obviously super-important."
With Szoboszlai's combination of technical ability, speed and strength, the summer signing from RB Leipzig is a shoo-in for the starting XI.
He still has more to add to his game, too.
"So these kind of finishing, shooting skills, we didn't see yet properly, but we'll probably see that more often in the future," Klopp continued.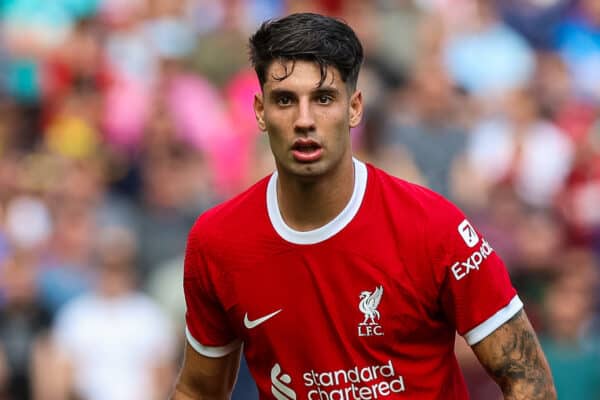 "But he had a really good finish, the goalie couldn't clear it and Diogo could score. It was a good one."
It wasn't just Szoboszlai who impressed, though. Alexis Mac Allister proved his worth again in midfield before his harsh red card.
Klopp made sure to give the Argentine credit, saying: "Macca's home debut was as impressive, to be honest, it was just not as long."
Liverpool will be without Mac Allister for the next three games due to his sending-off, that's if Liverpool's appeal is turned down.