Jurgen Klopp had options when it came to his next vice-captain, but he feels Trent Alexander-Arnold "represents everything" about Liverpool.
Virgil van Dijk is the new captain of Liverpool, and supporting the Dutchman is a player who will only turn 25 in October.
Andy Robertson, Alisson and Mohamed Salah were all considered for the role, but instead form part of the Reds' wider leadership group.
It will be Alexander-Arnold who wears the armband in Van Dijk's absence and assists the centre-back in his duties off the field.
Explaining his bold decision in an interview with LiverpoolFC.com, Klopp outlined why he chose his No. 66.
"The vice-captaincy, I just think Trent is ready," he said.
"He is our Scouser, he is playing for me pretty much since the beginning, if not then half a year later he was with us.
"He improved, he developed as a player and as a person massively.
"I wanted him to be in that role, we spoke about it and he was more than happy to take it because, again, it's important that the boys understand the work behind the honour, let me say it like that."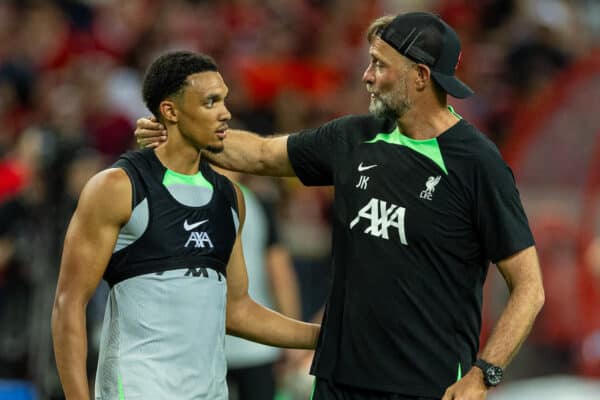 Raised in West Derby and on the books at Liverpool since he was six years old, Alexander-Arnold is following in the footsteps of Steven Gerrard.
While the decision to promote Van Dijk to captain was arguably the right one, there is now a succession plan in place for a player who simply gets the club, inside and out.
"I think it's a really good decision," Klopp continued.
"Not all my decisions I am always happy with afterwards but with this one I know I will be.
"I will stay happy because he's not only representing that slightly younger generation, he's representing everything about this club.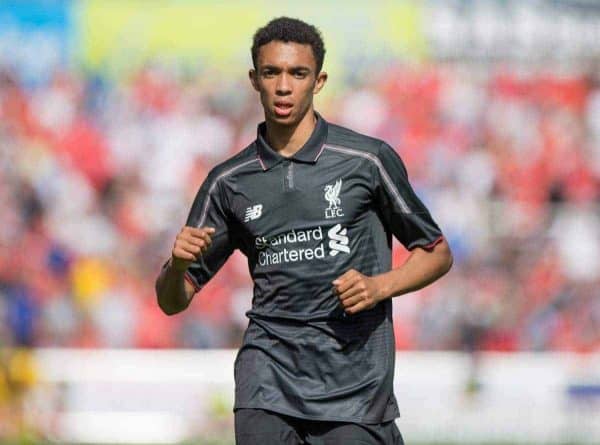 "[That means] knowing every person in this club, knowing every driver in the club, knowing really everything – and I think this is really important.
"And I'm happy to watch and be beside him when he makes the next steps in his development.
"I think we will hopefully have a lot of joy with this boy and with the new role he should feel the trust we have in him and let's see where that leads to."