With reports persisting over interest in Mohamed Salah from Saudi Arabia, when can we officially close the book on a potential move this summer?
The Egyptian has been the subject of tentative links to the Middle East in recent weeks, although news of any concrete approach is yet to be reliably reported.
Jurgen Klopp firmly dismissed the prospect of allowing Salah to leave Anfield this summer last week, insisting that his forward is "100 per cent" committed to the club.
Jan Åge Fjørtoft is the latest to suggest that the 31-year-old could join the Saudi Pro League exodus, claiming that "unbelievable" sums of money are being offered to both "player and club."

There have been some conflicting stories with regard to the transfer deadline in Saudi Arabia, with fans keen to know when the circus will conclude for the summer.
It has been widely thought that September 20 is when the Saudi window closes, with FIFA listing that as the date.
The Saudi Arabian Football Federation (SAFF) imply otherwise, with their website stating that Pro League players must be registered by September 7.
Earlier this month, Klopp himself asked for clarity on when moves must be completed, describing the extended deadline as "not helpful."
The point at which English clubs must complete their business is this Friday at 11pm (BST), which leaves some room for Saudi clubs to buy players from the Premier League while leaving those clubs without the facility to replace them.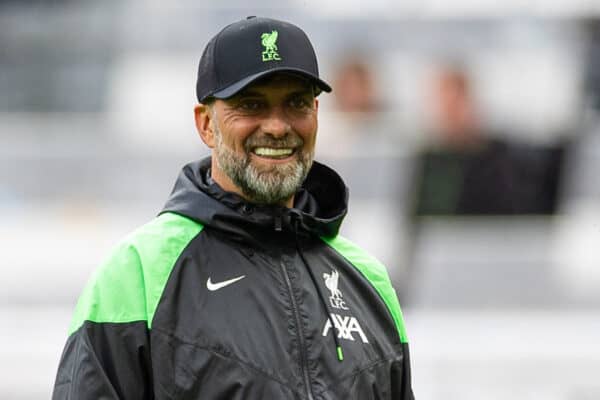 The September 7 deadline is slightly less of a concern than the September 20 date which had been thought to have been the case in many circles.
Ibrahima Konate has also been the subject of rumoured Saudi interest, with the centre-back becoming the latest player claimed to have rejected an approach.
The rapidly growing league has already lured Fabinho and Jordan Henderson, along with a host of other high-profile names, due to the vast sums of money on offer.
Friday's deadline in England makes it extremely unlikely that there will be any more major outgoings, with the Reds more likely to focus their efforts on further incomings.