Jordan Henderson has claimed "at no point" did he feel "wanted by the club or anyone to stay" at Liverpool, but Jurgen Klopp said otherwise.
The fallout of Henderson's interview with The Athletic regarding his move from Liverpool to Al-Ettifaq and the issues surrounding it has been seismic.
While it may have been hoped to smooth over his reputation after widespread criticism of the transfer, instead it has only worked the opposite.
One of the overriding themes in his conversation with Adam Crafton and David Ornstein was that he no longer felt "wanted" by Liverpool following talks over his role with Klopp.
"If one of those people said to me, 'now we want you to stay', then we wouldn't be having this conversation," he insisted.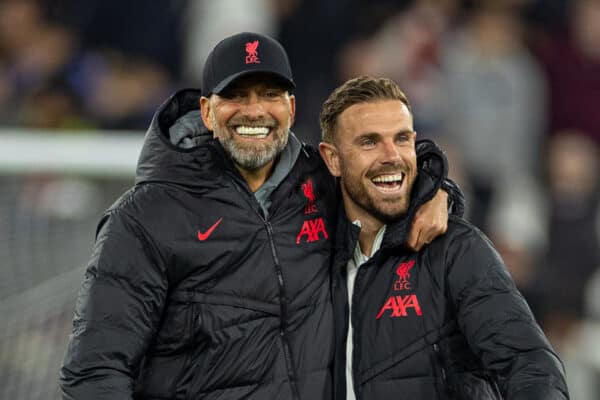 "And I have to then think about what's next for me in my career.
"Now, that's not to say that they forced me out of the club or they were saying they wanted me to leave but at no point did I feel wanted by the club or anyone to stay."
Henderson added that his meeting with Klopp "put me in a position where I knew that I wasn't going to be playing as much."
This was to be expected, particularly following the signings of Alexis Mac Allister and Dominik Szoboszlai, the latter of whom has been in scintillating form in the right-sided midfield role once reserved for Henderson.
But speaking upon Henderson's switch to Saudi Arabia in July, Klopp made a contradictory statement over his desire to keep the former captain.
"It's not about [convincing him to stay]. The relationship between Hendo and me has grown over eight years, and it's not about that.
"We knew exactly the situation: that we want to keep him but that we would not [stand in his way].
"If he wants to leave, there's no reason why we should throw any rocks or stones in the way.
"It was full of respect and full of everything you need in a situation like that. It was not about me convincing him, it was about me reacting to what's happening.
"That's what I did and that's how I understood my role in that moment."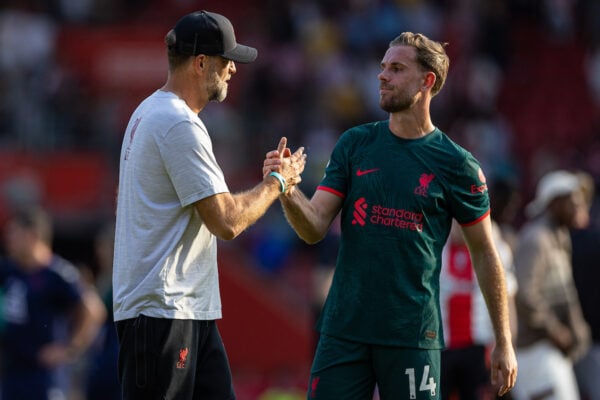 Klopp added: "He will miss us, we will miss him, but we have to go on. And we will, that's clear."
It is clear that Klopp explained the decrease in minutes planned for Henderson following the arrival of what proved to be four new midfielders including Wataru Endo and Ryan Gravenberch.
But to suggest that Liverpool, and especially Klopp, intimated that he was no longer wanted conflicts hugely with the manager's words.