Two former Liverpool players saw their team-mate sent off after just eight seconds on Saturday, but still fought back for a hard-earned 2-2 draw.
The whistle had barely blown for kickoff when Warrington Town left-back Andy White brought down South Shields' John Lufudu in the penalty area.
Referee Gareth Thomas blew for a spot-kick and duly showed White a red card, reducing Warrington to 10 men for almost the entire 90 minutes.
Robert Briggs converted to put South Shields 1-0 up and Paul Blackett made it two soon after, with the hosts looking to have a long afternoon ahead of them.
But a defiant rearguard approach involving former Liverpool academy goalkeeper Dan Atherton and defender Andre Wisdom saw Warrington fight back.
Atherton had already pulled off a penalty save after South Shields were awarded another, but saw Blackett finish on the rebound.
The 23-year-old, who left Anfield after nine years in 2020, went on to produce a series of stops to keep his side in the game.
Meanwhile, Wisdom was steadfast at centre-back, with Warrington going on to score twice through Isaac Buckley-Ricketts and Mitch Duggan to secure an unlikely point.
It came in Wisdom's third appearance for the non-league side, having joined on a permanent basis in September – after over two years without a club.
"Andre's come in and it's been very different for him today," manager Mark Beesley reflected, "but he defended really well when he needed to."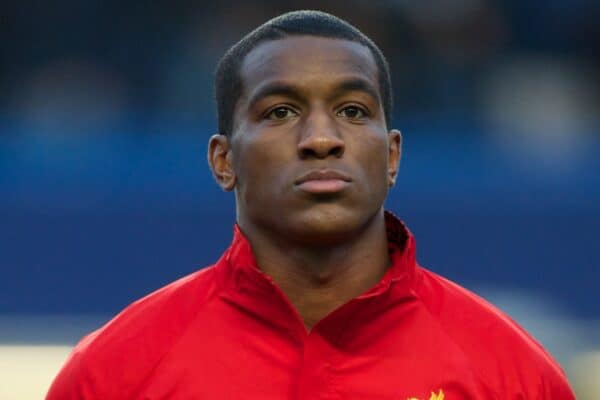 Beesley added: "We made it hard for them but when they did get in on a few occasions in the second half, Dan was there to save us.
"Then again, on another day we score in the 95th minute to win it."
As Beesley explained, Warrington could have taken all three points with substitute Josh Amis denied a brilliant chance in the dying seconds.
But the Yellows will undoubtedly have been delighted with a point given the circumstances, particularly as it came against a side 11 places above them in National League North.

Atherton is perhaps best known among Liverpool fans for an appearance as a striker in a pre-season friendly against Tranmere in 2019.
"Milly was sat behind us and went 'Dan, can you play outfield?'. And I turned around and went 'I'll play wherever you want'," he recalled in an interview with the Liverpool Echo.
"Me and him are laughing and the gaffer looked over and went, 'can you actually play outfield? Where would you be able to play?'.
"I said, 'honestly, anywhere'. He said, 'up front, midfield, defence?'. I said, 'just put me up front'.
"I thought he was joking until he said, 'go and get a kit on!'."