A debate raged on over the summer regarding Mohamed Salah's future but, after 10 goal contributions to start the season, Liverpool were right to hold their nerve.
It could be said that it is far too early in the season to make any sweeping conclusions about Liverpool's summer business.
For example, while you would clearly hope for more, it is not yet possible to rule out that Dominik Szoboszlai's incredible start in a red shirt might fade into indifferent form that would change perceptions of his signing.
Neither can we confidently declare that Wataru Endo won't go on to silence his early doubters and emerge as Jurgen Klopp's go-to man in holding midfield after an understated opening to his Anfield career.
Still, while the vagaries of form and fitness mean definitive statements on the Reds' most recent incomings should be avoided, there is one element of their transfer business that can be declared a roaring success just 11 games into the new campaign.
That is, of course, the decision to consistently knock back aggressive advances from the Saudi Pro League for a certain Mohamed Salah.
The numbers tell a story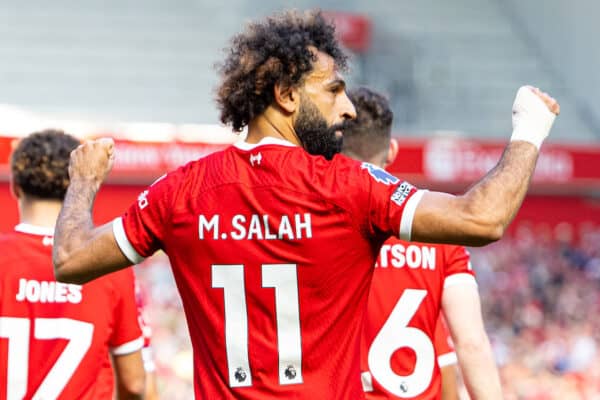 Two months ago, you did not have to look far to find condemnation of Liverpool's firm stance, with many insisting they were crazy to turn down a £150 million offer from Al Ittihad in the final days of the window.
The most popular argument focused on the Reds' forgettable 2022/23 campaign apparently being partly down to the start of a Salah decline, which was predicted to accelerate this season.
It seems many casual observers had missed the Egyptian's 30 goals in 51 appearances in a team that had serious midfield failings and was regularly decimated by injury.
Fortunately for Liverpool supporters, this 'poor form' has continued into the new campaign, with Salah managing six goals and four assists across his 10 games in all competitions.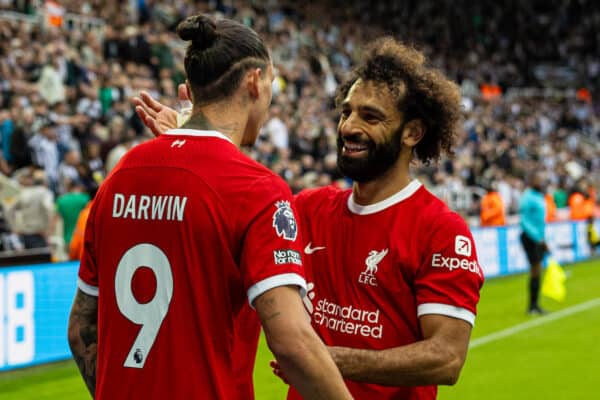 In fact, his nine Premier League goal contributions thus far can be matched only by Erling Haaland, who it would be entirely fair to say offers significantly less in build-up play.
So, if Salah's forecasted demise has failed to materialise and justify a potential sale, what of the claims that Liverpool simply could not afford to turn down such a large sum for a 31-year-old regardless?
Well, they haven't quite stood up to scrutiny, either.
For starters, Al Ittihad were understood to have offered just £100m of their headline figure up front, with the remaining £50m made up of add-ons including one contingent on Club World Cup success in December.
And, given that particular clause would have required wins over the champions of Oceania, Africa, South America and then, most probably, Man City, it would be generous to describe it as even close to achievable.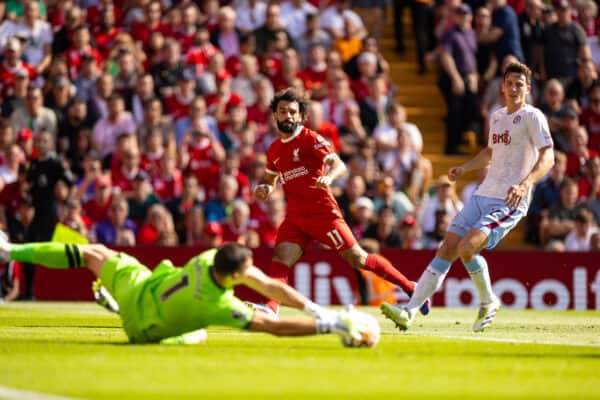 It is also worth noting that even the £100m guaranteed element of the offer is not as significant as it once was given the recent inflation in the market.
It would be interesting to know – to use one example – what West Ham would have demanded for Jarrod Bowen who, while clearly a hugely talented left-footed winger himself, is some way short of Salah's output level.
In the aftermath of Liverpool receiving a much-publicised windfall, the Hammers would surely have pushed towards that £100m figure, and they may have even asked for more in January.
Crucially, this was not the only financial consideration for the Reds either.
One window down, but what comes next?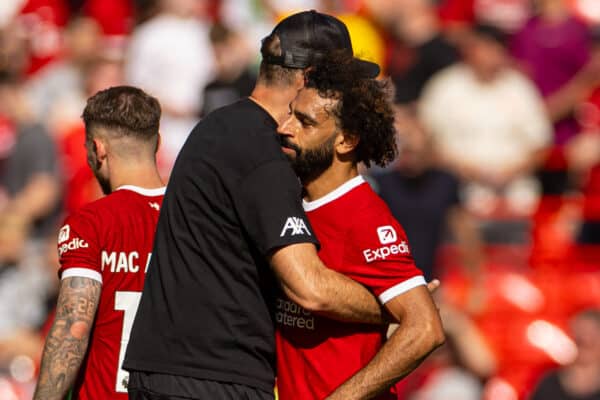 Given the riches guaranteed by Champions League qualification, there was a clear monetary value to Jurgen Klopp keeping hold of his best player for at least another season.
Liverpool's pursuit of that aim has started well, with the second international break seeing them placed inside the top four and, in fact, just three points off top spot.
That surely would not have been the case without the influential Salah, particularly had they sold him after the passing of the Premier League transfer deadline and so been unable to source a replacement.
Of course, all this is not to say that Klopp and Co. have completely eradicated any difficult decision over their star man, with the Saudi interest sure to ramp up again next summer amid expected further rejections in January.
At that point, Salah will be one year out from the end of his contract and most probably valued at a figure not too far shy of the sums turned down in September.
The key then will be whether the player feels ready for semi-retirement given the current standards of the Saudi Pro League, or if he feels he has more to give at the highest level of the game and wants to push for a new Anfield deal.
For now, there is only one thing we can be certain of, and it is that Liverpool were entirely right to hold their nerve during the last summer window.