With Fabio Carvalho failing to secure the game time hoped on loan at RB Leipzig, Liverpool could be forced to make a tough decision on his future in January.
On the face of it, Fabio Carvalho's summer loan switch to RB Leipzig looked to be an ideal move for a young player in desperate need of game time.
Jurgen Klopp had already informed the 21-year-old prior to the transfer window opening that he would not be part of his plans for the 2023/24 campaign.
And though Liverpool's preference was for a loan to a fellow Premier League club, Carvalho pushed instead to head to Germany for entirely understandable reasons.
For starters, it was hard to see why a club mired in the bottom half of the English top flight would commit to developing a loanee, given the obvious pressures of their position.
What's more, the Bundesliga boasts a strong recent record of honing young talent, while the opportunity to play in the Champions League was also on offer in Saxony.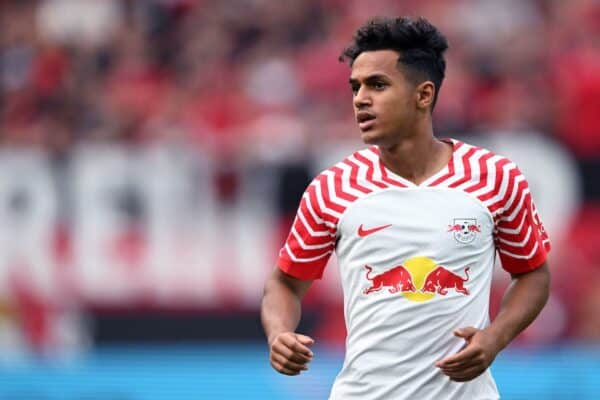 Unfortunately, while Carvalho's logic for making the move to Leipzig was inarguable, the first four months of his stay have fallen well short of expectations.
From 18 games across all competitions so far this season, the youngster has managed just two starts and, with eight substitute appearances included, a meagre 234 minutes.
He has featured in just one of the last four Bundesliga games and has also played once in four Champions League group games.
That is not a return that has proven particularly helpful in terms of his development, or making the point to Klopp that he is ready to make an impact at Anfield.
Neither is it what Carvalho was promised by Leipzig, who could not have been more enthusiastic in their pursuit of his signature over the summer.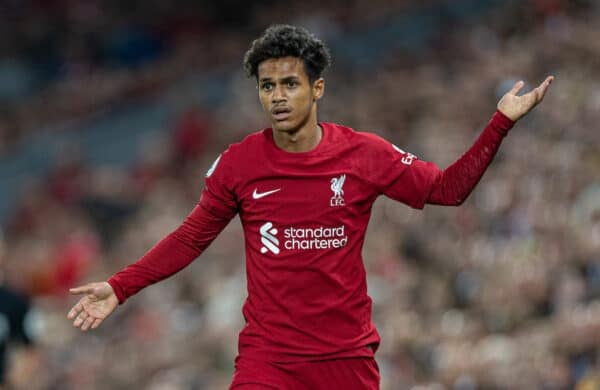 As they had been when the player left Fulham, the German club were extremely keen on striking a permanent deal, before being forced by an obdurate Liverpool to accept only a loan.
Yet that just makes it all the more bizarre that they have not backed up that eagerness by showing faith in Carvalho once the season started.
After a slow start, the forward was given assurances that things would change following the first international break in September, when it was expected he would have acclimatised to a new league and the demands of a new manager.
But while Carvalho went on to start in back-to-back wins in league and cup, he was just as swiftly returned to the role of bench-warmer.
His situation can hardly have been helped by the shock departure of a key ally in sporting director Max Eberl, who was in constant contact in those early months before being relieved of his duties amid links to Bayern Munich.
Still, even had Eberl remained, the club's plan for Carvalho has been hard to decipher, since they quickly followed up his arrival by loaning another hugely talented youngster in need of game time in the form of Paris Saint-Germain's Xavi Simons.
The Dutchman profiles very similarly to his fellow loanee and has been preferred in both wide and attacking midfield roles since the start of the season.
Simons is now Leipzig's most regular source of goals, scoring six and assisting eight in 18 games, while only three outfielders have played more minutes.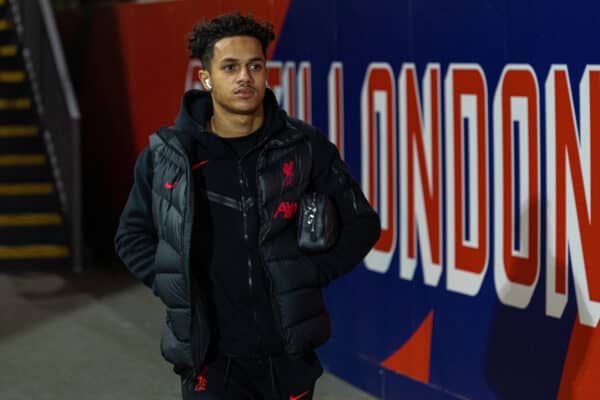 And whether that has been justified by performances or not, the end result is that Carvalho's growth is being stunted just as badly as it would have in the event he had stayed at Liverpool.
Ultimately, this is a situation that suits neither player or club, and for which a solution must surely be sought in the event there are no major changes before January.
The alternative is a lost year for a player whose talent has not been diminished by the most testing 18 months of his fledgling career.