The Premier League have appointed a lower-profile referee for Liverpool's trip to Luton on Sunday, but it could be a good omen given his previous record.
After a stormy 2-1 win at Bournemouth in the League Cup, the Reds are back in Premier League action at the weekend with a trip to Kenilworth Road.
Luton are in their first season in the Premier League and have not faced Liverpool since an FA Cup third-round tie in 2008, which went to a replay.
Currently sitting in the relegation zone with five points from 10 games, it serves to be a mismatched clash for the Hatters.
The PGMOL have confirmed their appointments for the upcoming Premier League weekend, with Andy Madley referee for Luton vs. Liverpool.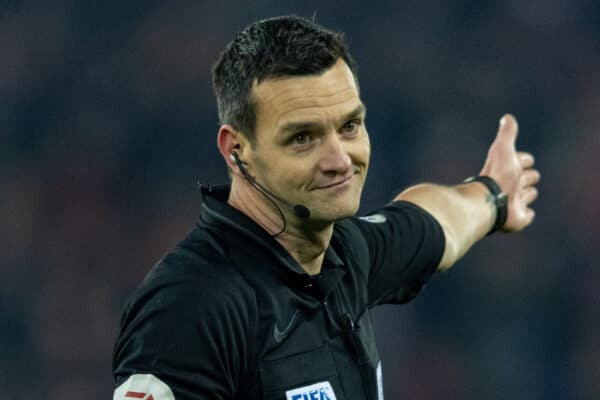 It will be Madley's 11th time in charge of a Liverpool game, with the Reds not suffering defeat in any of the previous 10 and winning seven of those.
His last outing as referee for Liverpool was their 7-0 thrashing of Man United in March, which went largely without event from his perspective.
In fact, Madley has never sent a player off in any Liverpool fixture and has only awarded one penalty in those 10 games.
That was during the 2-2 draw with Fulham at the start of last season, with the Cottagers given a spot-kick despite Aleksandar Mitrovic clearly diving in the box.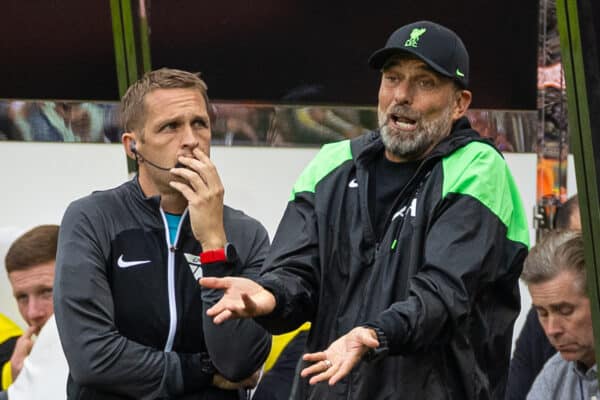 VAR for Sunday will be Craig Pawson, and fourth official Anthony Taylor, with Harry Lennard and Nick Hopton serving as assistant referees.
Madley was VAR for Liverpool's last league game, the 3-0 victory over Nottingham Forest, and again there were few flashpoints for the 40-year-old to consider.
He has refereed five Luton fixtures in the past, with their record standing at two wins, a draw and two losses – the most recent being a 1-0 victory over Rotherham in 2020.