Luis Diaz will return to Colombia later this month following the release of his father, Luis Manuel Diaz, who spent almost two weeks kidnapped by the ELN.
There were emotional scenes on Thursday as Diaz Sr. was reunited with his family, including wife Cilenis Marulanda, after 13 days in captivity.
Absent was his son and namesake, who instead remained in the UK throughout the ordeal as he was advised it was not safe to return to Colombia.
Diaz started in Liverpool's 3-2 defeat to Toulouse, the first time he had done so since both his parents were kidnapped by terrorist group the ELN on October 28.
The winger's return to the pitch had encouraged Colombia manager Nestor Lorenzo of his availability for this month's World Cup qualifiers.
And Diaz has now been confirmed in the squad for clashes with Brazil (November 17) and Paraguay (November 21), which will give him the opportunity to return to his native country.
While he will be involved in both of those ties, the 26-year-old will almost certainly be granted dispensation to travel to Barrancas to visit his parents.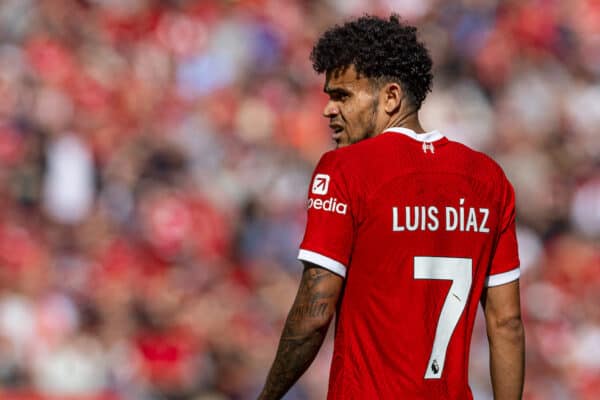 The meeting with Brazil, which will see Diaz come up against Liverpool team-mate Alisson, will take place in Barranquilla, 205 miles from Barrancas.
Of course, there is a chance Diaz Sr. will be in attendance for that game, though he is currently recovering from his time in captivity.
After the meeting with Brazil, the Colombia squad will fly to Asuncion for their clash with Paraguay, with both games crucial as Lorenzo's side vie for a place at the 2026 World Cup in Canada, Mexico and the United States.
The second of two qualifiers this month comes four days before Liverpool visit Man City in the Premier League, with a tight turnaround due to another early kickoff.