With the gnashing of teeth and wailing of voices nearing crescendo levels on the various phone ins and forums, is this level of hysteria really justified or are we just a player or a good result away from turning the corner?

I'm not going to sit here and paint a rosy picture because like the rest of you, I was convinced we wouldn't do a Tottenham by selling our best player and then bring in a bag of all sorts that would completely destabilise all the good work that had gone before, but you have to say that at first glance it looks like that is exactly what is happening currently.
Stevie G went on record as saying that as soon as he saw the latest dental aberration of our fabled Uruguayan at the World Cup, he knew Luis was gone and would never play for us again. Very little was said at the time, but I am convinced that our noble owner picked up his telephone to advise our hierarchy to try and accrue the best possible transfer fee for the flawed genius out of his self imposed last chance saloon or risk further alienation of our sponsors.
So from planning a new season in the Champions League with a team built around Luis then, Brendan faced the prospect of a super massive black hole in his striking options with no obvious candidate as a direct replacement, seeing as Messers Messi and Ronaldo hadn't made plans to leave their clubs any time soon, Falcao had been crocked for a year, Cavani was overpriced, Costa had gone to Chelsea and Rodriguez was going to Madrid.
The consensus was that Sanchez plus cash was the preferred option c/o Barcelona except that Mrs Sanchez wanted to live in dat der Lundon, so all bets were off unless we gambled on a certain Italiano.

The rest of our targets were steadily recruited and we all waited for the start of the season in an optimistic rather than confident mood with the bonus of Champions League football on the menu.
But aside from the Spurs result, it has been pretty hard work both on the pitch in the way we are playing. The exhilarating attacking football has been replaced with the slow deliberate build up and over-passing reminiscent of the early months of Brendan's tenure. Given that the two players who scored over fifty goals have been, by and large missing, it is perhaps understandable.
Take Costa out of Chelsea or Aguero from City for example and how would they have fared? Those darting runs on the shoulder of the last defender something we have seen very little of this term, so all of us are hoping the impending return of Sturridge will provide the pace and impetus to turn things around.

Who knows, a front two of Sturridge and Sterling with Mario lying a bit deeper may yet be the way forward, we shall see. Inevitably though, the Italian has taken the most stick, as his demeanour both on and off the pitch makes him a very easy target, of course but it's very difficult to make a case that any of our recruits are making any great shapes in justifying their transfer fees. Lambert and Markovic look totally overawed, Lovren has not added the steel we had hoped in the centre of our defence, while Lallana, Can, Moreno and Manquillo have been "ok" at best.
Expect Better
It was always going to be a tough ask to hit the ground running but I honestly expected more from the English lads who were already acclimatised to the Premier League and you would have thought they could have slotted in nicely as a front two under the current circumstances.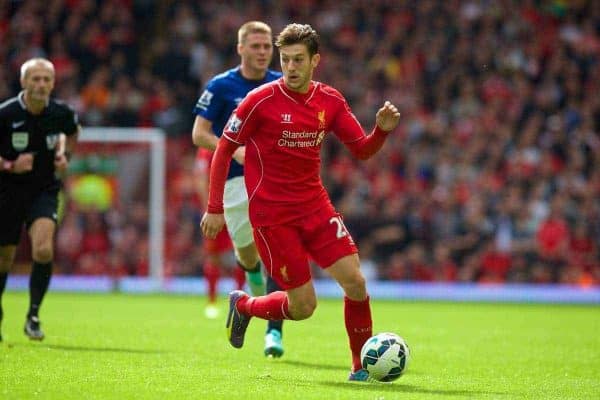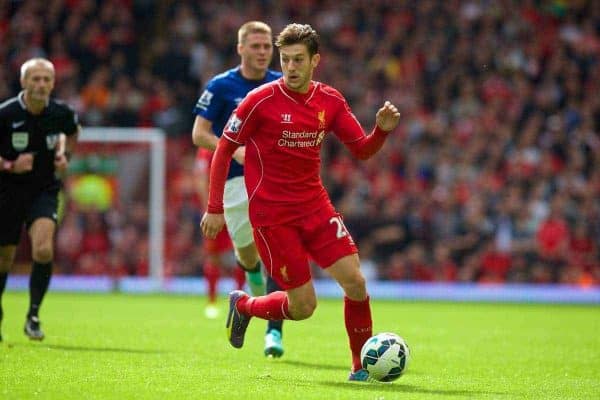 Regardless of any of our opinions though, there are players inside these individuals waiting to get out and they all performed well enough at their previous clubs to justify our financial outlay. Critically for our coaching team then, systems, styles or whatever need to be put into place and bloody quickly to get these lads fully integrated now.
Only Coutinho has spasmodically shown the level from last year and the usually consistent Henderson and Gerrard have struggled. Given the niggling injuries all round plus the fact that young Raheem seems to have played too much football in the last 12 months, you don't need a genius to tell you why we are struggling.
The doom merchants already want it all ripping up and starting again while the red tinted glasses brigade will tell you once Daniel returns against Palace, it will be all tickety boo. I take the view that we will probably take up to xmas to get it right with a steady improvement into the new year, so the important thing is to stay in the cup competitions and in contention for that fourth place.
Other than Chelsea, only Southampton and West Ham have shown any sort of consistency so it's very much still game on. No one gets either the benefit of the doubt or time in football, so it's vital the current squad snap out of this lethargy or the clamour for yet more replacements in the January transfer window will be deafening.
Stay positive lads. This is Liverpool and this is what we do. Nothing is ever straightforward here. You should know that by now, you've all been here long enough.
Er… "bemusing" times to be a red?
Liverpudlian