Our Egyptian King is well on course to break a multitude of records both in England and across Europe, explains Alex Malone.
I'm lucky enough to have seen all of the greatest Liverpool strikers in action all the way back to Roger Hunt when I was a small child. 'Sir Roger' was footballing royalty, and one of the most natural goal scorers imaginable.
Then came my childhood hero, Kevin Keegan. Often (wrongly) considered only for his dynamic pace and hard work, Keegan was an overall brilliant forward and goal scorer. You don't win the Ballon d'Or twice by simply running around a lot.
Even so, Keegan, who claimed 8th spot in '100 players who shook the Kop,' had a modest season-high goalscoring record in 1972-73 of 13 in 41 games. His total across all competitions that season was 22 in 64 games.
Keegan left, and in came King Kenny from Celtic and some Welsh kid named Ian Rush from Chester City.
In 1978-79, Kenny scored his highest ever number of league goals; 21 in 42 games. His best ever total came in his first season at Liverpool; 31 goals in 61 games.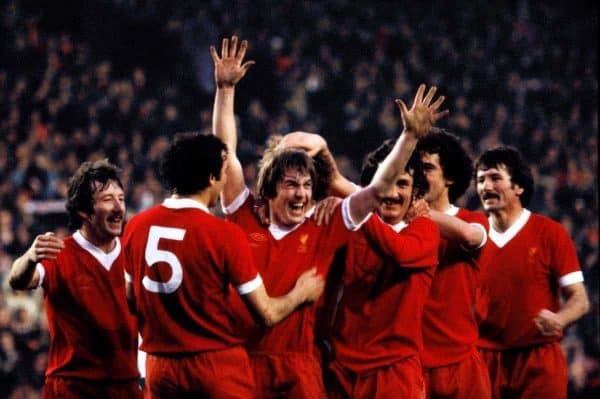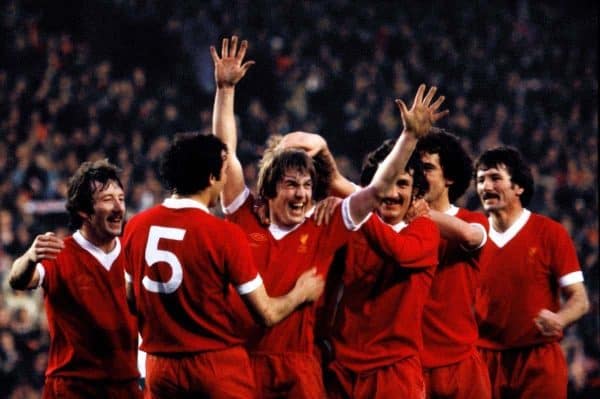 Rushy, arguably Liverpool's greatest ever goalscorer to date, scored his 'best ever' 32 goals in 41 league appearances in 1983-84. He scored 47 goals in 65 appearances that season. In his first full season in 1981-82, he scored 17 goals in 32 appearances.
Since then, we have been blessed with a catalogue of other excellent strikers:
Michael Owen's best ever league return was 19 in both the 2001-2 and 2002-3 seasons. In those same two seasons, his best ever total was 28, twice, in 43 and 54 games respectively. Amazingly, he won the Premier League golden boot twice – in 1997-98 and 1998-99 by scoring what is now a modest 18 league goals in both seasons.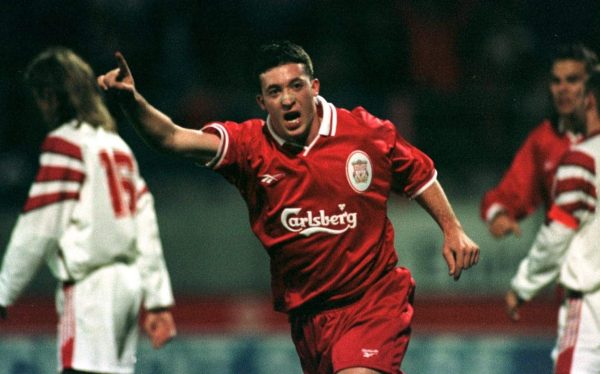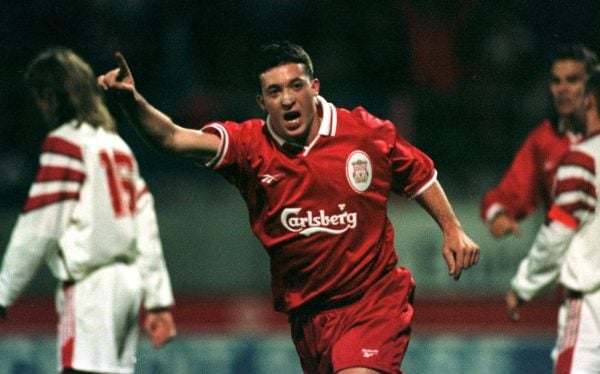 Robbie Fowler scored 30 or more goals in his first three seasons as a Liverpool player. He remains the only player to have achieved this feat for any club in the history of the English top flight. He managed 98 goals in 116 games across those three seasons.
Fernando Torres burst on to the Liverpool scene in 2007. In the 2007-08 season, he scored 24 goals in 33 league games, giving him instant hero status at Anfield. It was to be his best ever season with the Reds, scoring a total of 33 goals in 46 games.
Torres' acrimonious departure to Chelsea was offset by the incoming Luis Suarez, although it was anything but 'instant' success. It's often overlooked or forgotten that Suarez' first full season for Liverpool saw him net a rather underwhelming 11 goals in 31 league games in 2011-12.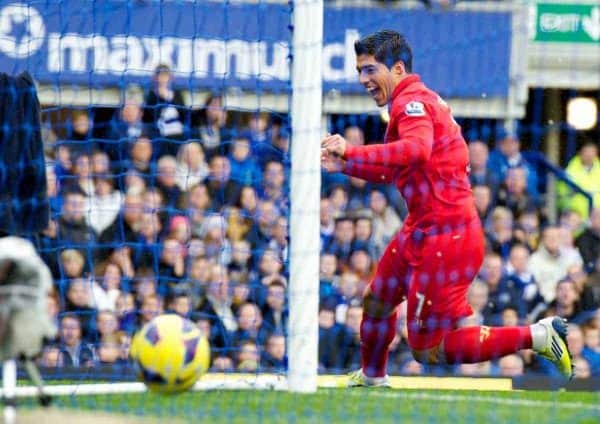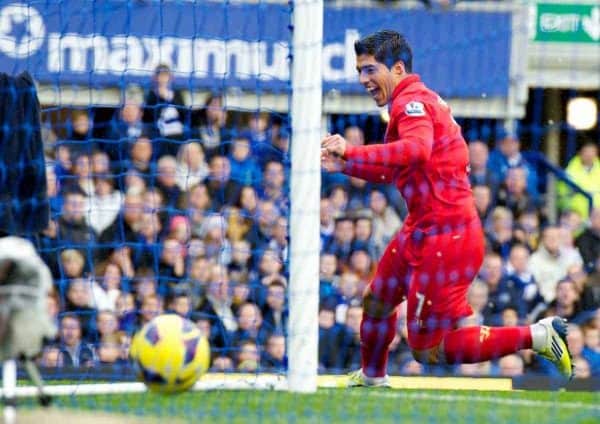 Once he found his mojo, however, he was sensational; 23 goals in 33 games in 2012-13, followed by 31 goals in 33 league games on 2013-14. 31 goals across an entire season was his best ever in a Liverpool shirt.
Now, there is Mohamed Salah.
In the 30 league games he has played he has scored 28 times. He has scored in 20 of those 30 league games.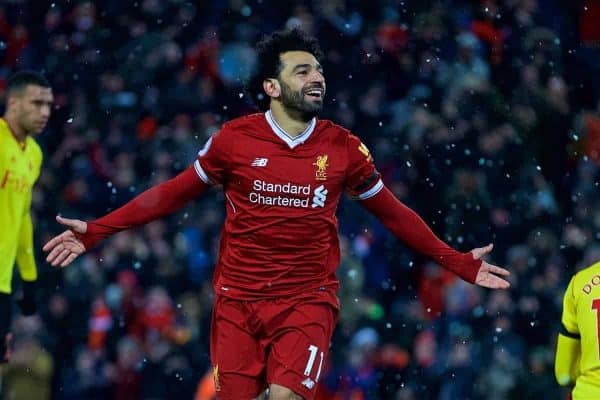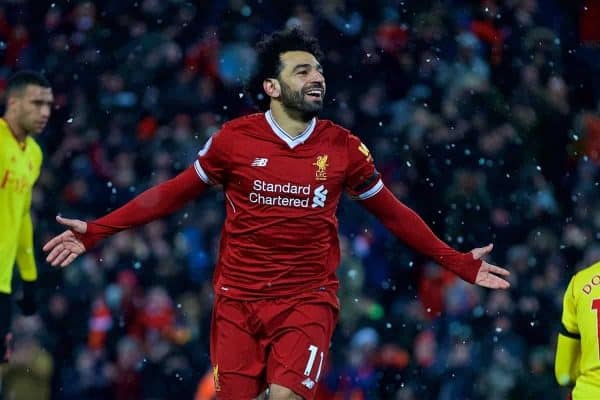 He has scored in both games against Spurs, both games against Arsenal, as well as against Man City, Chelsea and Everton.
Only two Liverpool players (Salah & Suarez) have scored in excess of 25 league goals in a season in the last 22 years.
In total, he has 36 goals in 41 games this season. Only three players in Liverpool's history have scored more than 30 goals in a debut season; Torres with 33 (46 games) and Dalglish with 31 (62 games) are the other two.
So, already, it is far and away the greatest debut season in Liverpool's 125-year history.
The greatest goal scoring season EVER in a Liverpool shirt is 47 in 65 games by Ian Rush in 1983-4. Rushy also scored 40 in 57 in the 1986-7 season.
Roger Hunt managed 42 in 46 in 1961-62 and 37 in 58 in 1964-65.
Salah needs just one more goal to move ahead of Fowler and Gordon Hodgson who scored 36 times in 1995-96 and 1930-31, respectively.
It's worth repeating – in 125 years, only Ian Rush and Roger Hunt have ever scored more goals in a single season than Mo Salah has this season – and it's still only March.
His current goal-scoring ratio of 0.88 goals per game has only ever been bettered by Sir Roger in that '61-62 season when he managed 0.92 goals per game. Rushy's greatest ever season was 0.72 goals per game. Fowler's was 0.68.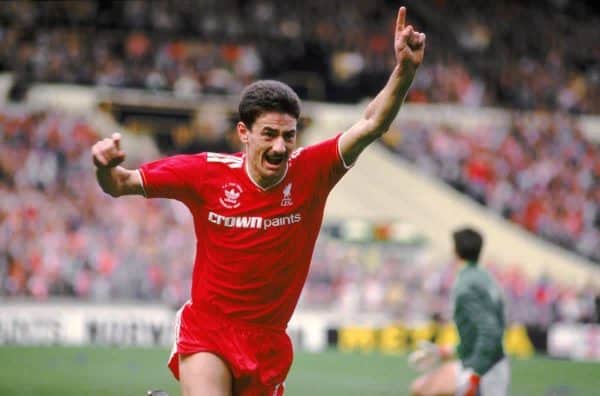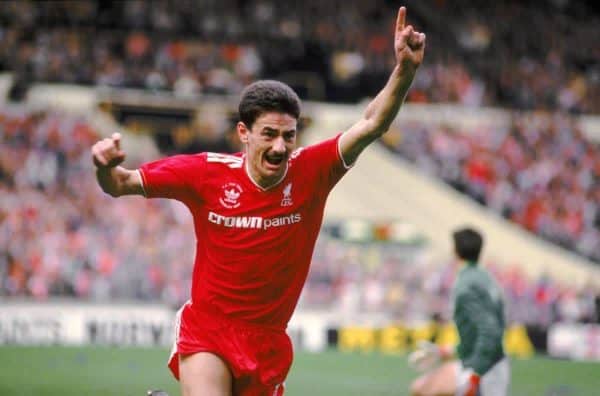 Let's not forget also that Salah has achieved this without routinely taking penalties. Of his 36 strikes this season, only one has come from the penalty spot.
He has scored with his left foot, his right foot and his head; he has volleyed them in, passed them in and blasted them in; he has scored from inside the box and outside the box.
To put his achievements in to a more global perspective, let's look outside of Liverpool.
He's currently 4 goals clear of Harry Kane in the race for the golden boot. He's 7 clear of Sergio Aguero. In fourth spot is Raheem Sterling, who has scored 13 goals less than Salah.
He has exactly double the number of goals scored by Jamie Vardy and Romelu Lukaku.
He needs 4 more goals to become the highest goal scorer EVER in a 38 game Premier League season. The current record of 31 is held jointly by Suarez, Shearer and Ronaldo.
His biggest goal 'drought' this Premier League season has been two games. He needs seven more goals to become the highest goal scorer in any Premier League season irrespective of the number of games. Alan Shearer and Andy Cole both scored 34, but both were achieved in 42 game seasons.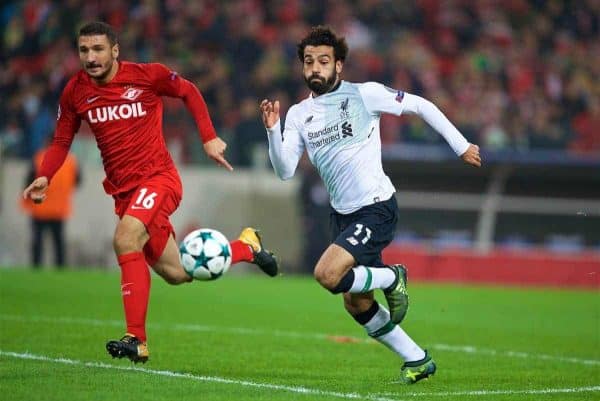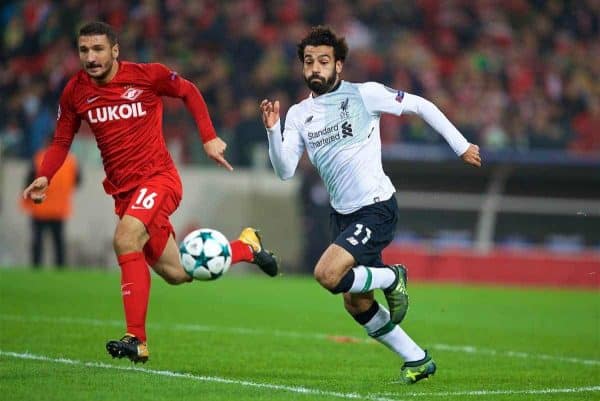 If those numbers aren't incredible enough, Salah's unselfishness means he has also 'assisted' another nine Liverpool goals. Only De Bruyne (14) and Sane (11) have more.
In total goals + assists, Salah is miles ahead of anyone with a quite staggering 37.
Across Europe, his stats make for even more impressive reading.
Across all top European leagues, no-one has scored more goals than Salah. He is 3 ahead of Messi, and 4 ahead of Immobile, Kane & Cavani. Lewandowski is 5 back; Ronaldo is 6. Salah has over 8 hours less game time than Messi.
Our Egyptian King is well on course to break a multitude of records both in England and across Europe.
Premier League Player of the Year? Of course he is.
It's not inconceivable that his excellence can see him win the Premier League Golden Boot, the European Golden Shoe AND the Balloon d' Or this season.
That's how extraordinarily good Mo Salah has been.