Liverpool centre-back Dejan Lovren has leapt to the defence of Loris Karius after a 'fan' Instagram account claimed "he is not worthy of wearing the LFC shirt."
Karius has been the subject of considerable abuse following his nightmare in the Champions League final, with a series of errors in pre-season compounding his misery.
Taking to Instagram after Sunday night's 3-1 friendly defeat to Borussia Dortmund, in which he spilled a shot into Jacob Bruun Larsen's path for the final goal, he addressed his critics.
"To those who take joy in seeing other people fail or suffer, I feel for you," he wrote.
"Whatever it is that's happening in your life to hold this much anger and hate, I pray that it passes and good things come to you."
One prominent 'fan' account, @anfieldclub._, responded to his performance in Charlotte, writing "thank god we've got [Alisson]":
"It's becoming a regular thing for [Karius]. I seriously believe that we should sell him because even as a backup he's just full of mistakes.

"I don't care what anyone says but he is not worthy of wearing the LFC shirt.

"And this is for all the mistakes he makes in general for the ones thinking that I'm slaughtering him just for this."
Replying to this, however, Lovren launched a strong defence of his team-mate, questioning the motives of a 'fan' account.
"You are full of s***. Shame on you how you treat our player! And also the name Liverpool fan page," he wrote.
@anfieldclub._ later apologised for their approach, but this interaction highlights the influence of social media on modern football and the mentality of both players and supporters.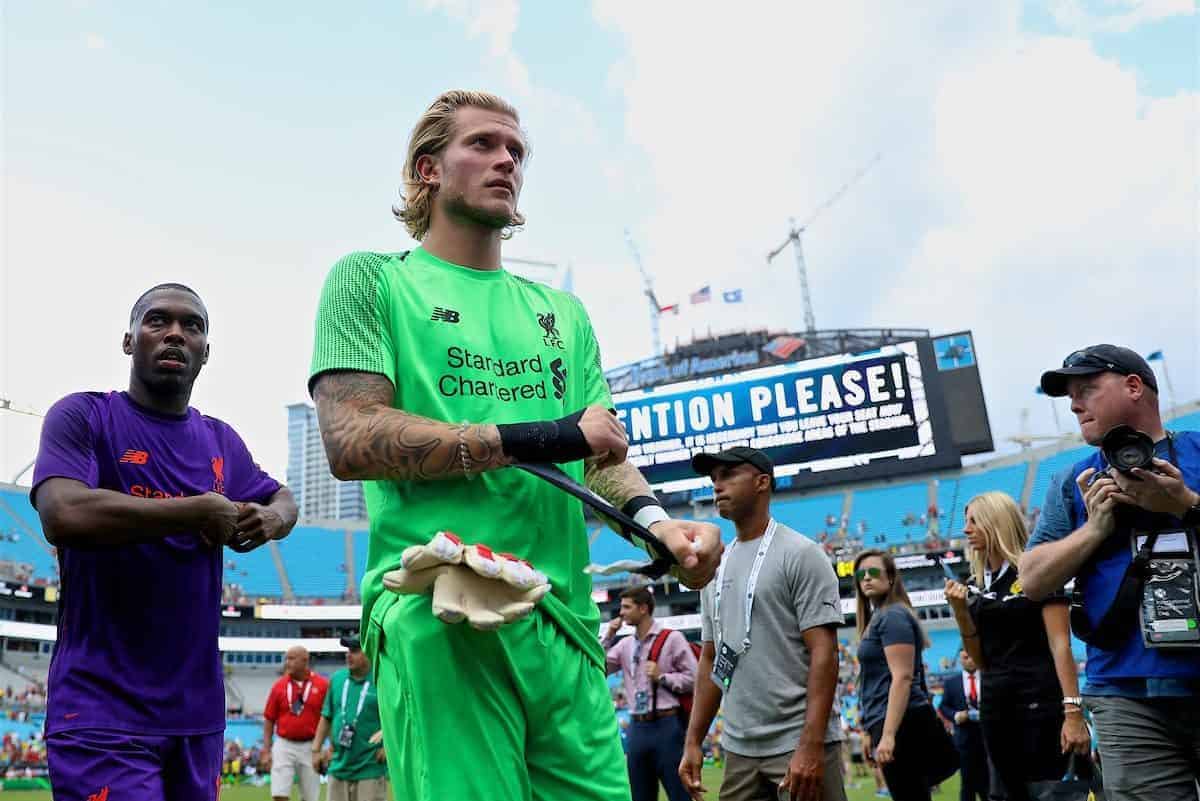 Karius' fellow goalkeeper, Iker Casillas, backed the 25-year-old on the final whistle on Sunday, saying "leave the kid alone! He's also a person, as we all are!"
The legendary Spaniard later posted a compilation of his own errors, proffering that "learning from mistakes makes us stronger and accepting them more human."
Detrás de cada uno de nosotros, hay una persona. Que levante la mano quien no haya fallado alguna vez. Aprender de nuestros errores nos hará más fuertes y aceptarlos más humanos. #yotambienfallo pic.twitter.com/jwLOdicfTh

— Iker Casillas (@IkerCasillas) July 24, 2018
This is an excellent show of support in a fragile period for Karius, whose presence on social media guarantees he soaks in the criticism after difficult performances.
While it is reasonable to suggest Liverpool's No. 1 should opt for a summer move in order to revive his fortunes, as Lovren suggests it is wrong to claim he is "not worthy of wearing the LFC shirt."
Lovren himself has struggled with criticism throughout his career with the Reds, but has since improved and established himself as a regular fixture under Jurgen Klopp.