James Milner believes Curtis Jones' pre-season apprenticeship with Liverpool will allow the flourishing youngster to improve ahead of a first-team chance.
Jones has been one of the revelations of the Reds' summer so far, stepping up to the senior side after regularly training under Jurgen Klopp in the second half of last season.
The 17-year-old is yet to net his first goal for the first team, and told The Redmen TV on Thursday that was one of his aims for the upcoming friendlies.
But he has certainly impressed, with his skill, composure and tactical flexibility catching both Klopp's eye and those of his new team-mates.
Speaking to LFCTV after Liverpool's 2-1 win over Man City, Milner praised Jones' performances so far, and explained how pre-season can help him establish himself.
"Yeah, it does [help]," he said on Jones' experience in front of the New Jersey crowd.
"The more games he gets with us, and the more sessions, you see him getting better and better.
"It is a big transition from youth football to the first team, and we can see him improving massively each day. That's just being around the [first-team] lads, watching what they're doing and seeing how they're playing.
"The more time [youngsters] spend with the team in training and games, it is different, and how we play—he's getting used to that.
"They'll still make mistakes, [but] that's what we're there for, to try and help them along.
"But you can see how much ability he's got, and the more time he spends with us the better he'll get."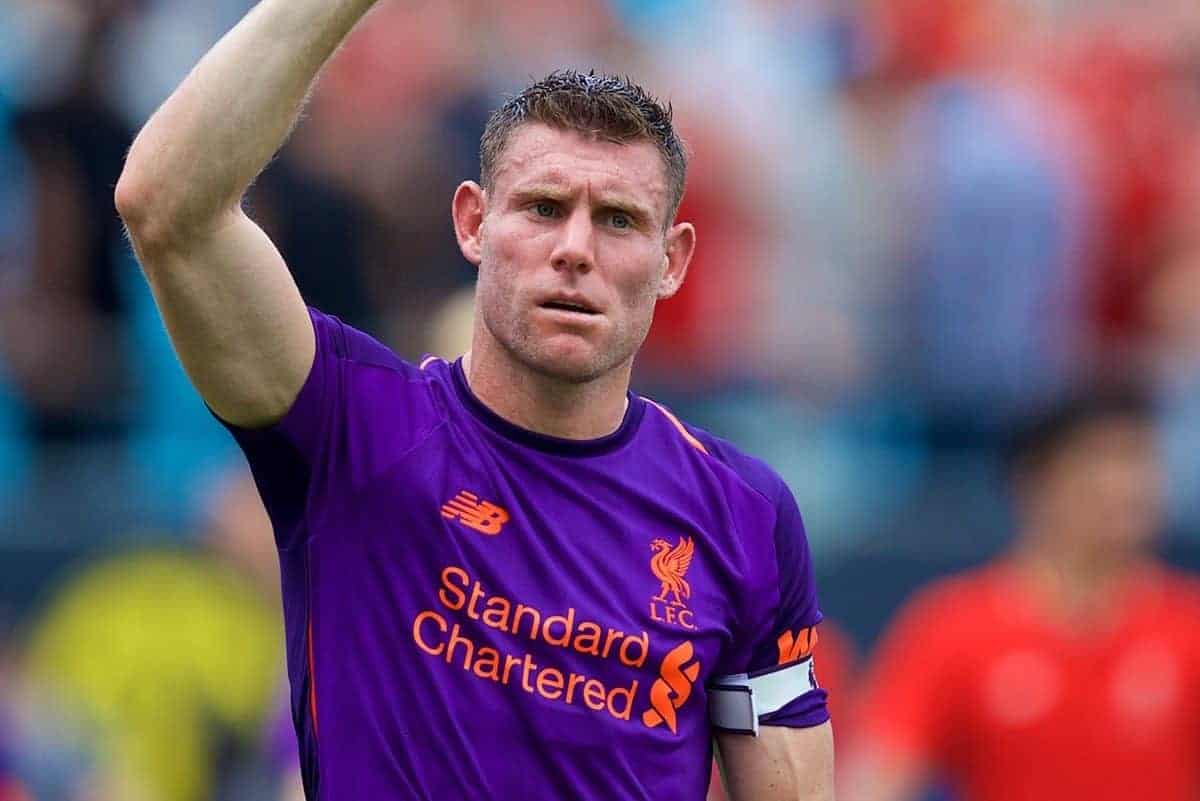 Milner is certainly an excellent example for Jones, having broke through at Leeds United as a 16-year-old in 2002, going on to become one of the most dependable figures in English football.
Now 32, the midfielder can be considered a role model for the youngsters settling into Klopp's squad, and for Jones in particular due to the similarity in their roles.
Though the development of the modern game ensures there may be less patience afforded to Jones than when Milner made the step up at Leeds, in Klopp he has a manager committed to nurturing youth.
Speaking ahead of the clash at the MetLife Stadium, Klopp explained how Jones "is not shy to say a few things," and this should aid his transition.
And with Milner relishing his role as one of the veterans of the Liverpool squad, Jones should look to take advice from the No. 7 as he sets his sights on a regular berth in 2018/19.