Loris Karius' issues reached a new plateau after Liverpool's 3-1 defeat to Borussia Dortmund, suggesting Jurgen Klopp should target a new No. 2.
Despite the world-record signing of Alisson from Roma representing a significant upgrade to solve the No. 1 spot for the long term, Liverpool's goalkeeper issues are not entirely resolved with the arrival of the Brazil international.
With Danny Ward joining Leicester and Simon Mignolet surely unwilling to spend another season on the bench, there is a strong argument to suggest that Liverpool need to sign a new second-choice goalkeeper before the transfer window shuts.
And with Karius telling Sky Sport Germany after the Reds' defeat in Charlotte that "there's still some time left" to resolve his future, three candidates could leave in one summer.
If that is the case, Klopp can be expected to target another goalkeeper—and it could be a worthwhile development either way.
Karius Needs a Fresh Start Elsewhere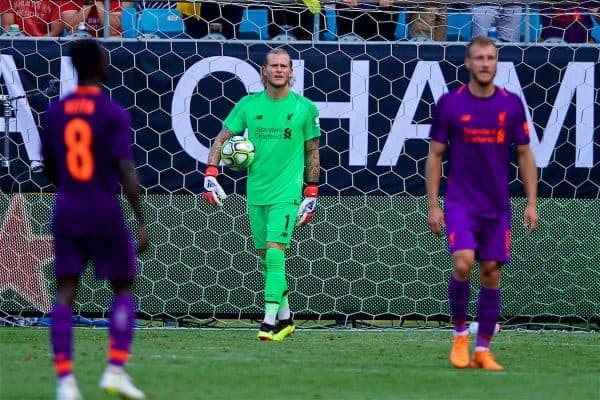 The impact of Kyiv on Karius has been visible throughout pre-season, to the extent that his position at the club is looking untenable, for his own sake as much as Liverpool's.
Mentally and physically, he looks unable to perform anywhere close to the required level, with his confidence shot to pieces after those two mistakes against Real Madrid and all the widespread criticism and abuse he has suffered since.
Against Dortmund, he rushed out of his area and cleared the ball straight into the path of an opponent, who was fortunately unable to convert from long range.
In the second half, Karius then spilled a tame shot inside the box from Christian Pulisic, leading to Dortmund's third goal of the game.
It wasn't Karius' first mistake of pre-season, either, as he was also guilty of spilling a free-kick against Tranmere Rovers which led to a simple tap-in.
Even prior to Alisson's arrival, the suggestions were that Klopp would give Ward the chance to establish himself as first choice ahead of Karius for the new season.
Although Klopp will never publicly slaughter his own player, it's clear that his faith in Karius has long since eroded.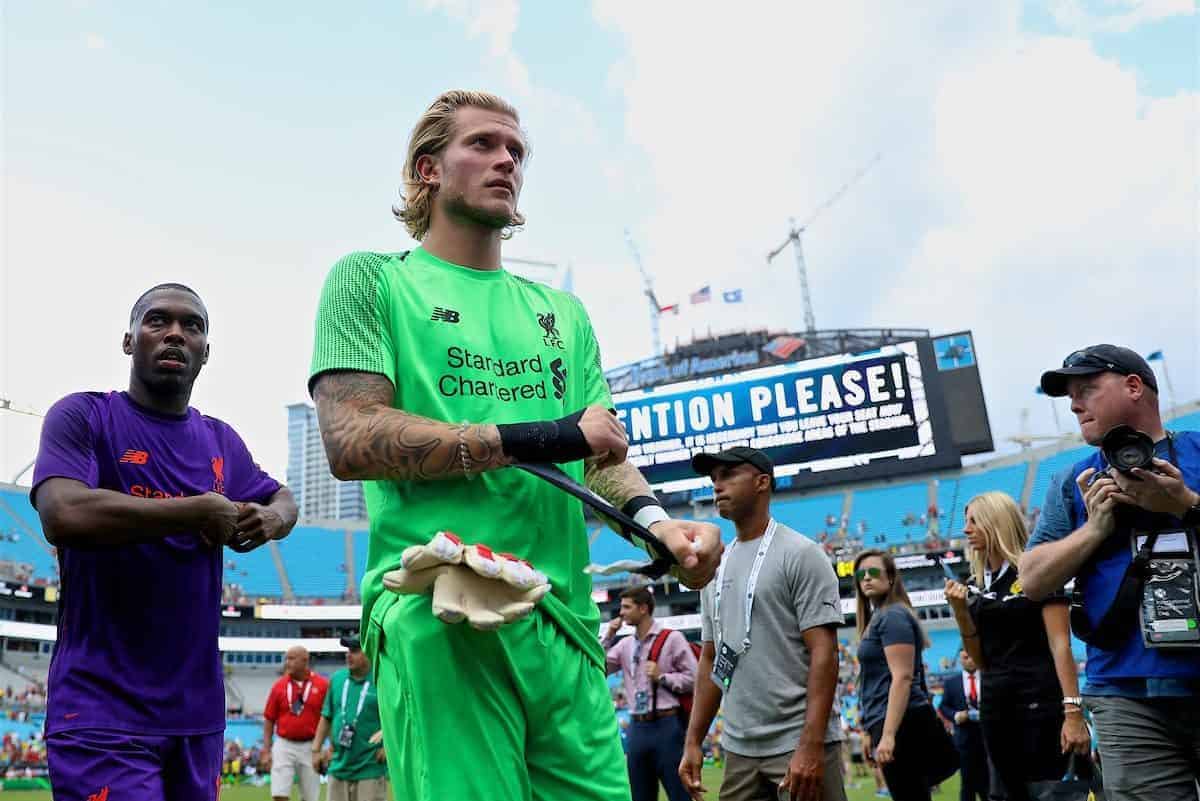 For Karius, there seems little to be gained from staying at Liverpool now as second choice.
The scrutiny and inevitable jeering he will inevitably have to face across the country—as well as the total lack of confidence from his own supporters (and perhaps even team-mates)—means his reputation is tarnished to an extent that it's difficult to see him rebuilding his career in England any time soon.
His recent post on Instagram was evidence of the disgraceful abuse he is having to deal with from some quarters, and surely he will be contemplating whether a change of scenery would be the best thing for his career at this point.
The best move for all parties at this point would surely be to look for a new opportunity for a fresh start elsewhere—perhaps back in Germany—either on a permanent transfer, should a decent offer come in, or possibly on loan for the season.
This would give him the chance to rebuild his confidence under less pressure in a different environment.
Why Not Mignolet?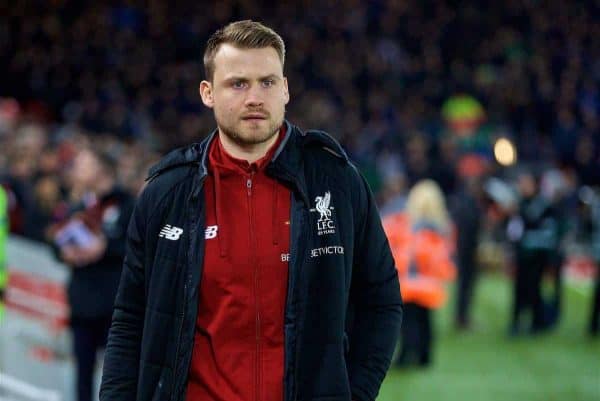 It's five years now since Mignolet joined Liverpool, and in truth he has never been able to string together a consistent run of form long enough to suggest he is of the level Liverpool require from a first-choice goalkeeper in order to achieve the club's aspirations.
There have been various high points, and he was influential in helping Liverpool secure a top-four finish during the run-in to the 2016/17 season.
But the mistakes have never been far away with Mignolet, and his lack of ability on the ball has always been a major downfall of his, given the importance in Klopp's system of the goalkeeper being comfortable in possession.
For the player himself, having been relegated to second choice at the mid-point of last season, his prospects of first-team action appear very limited should he remain at the club following Alisson's arrival.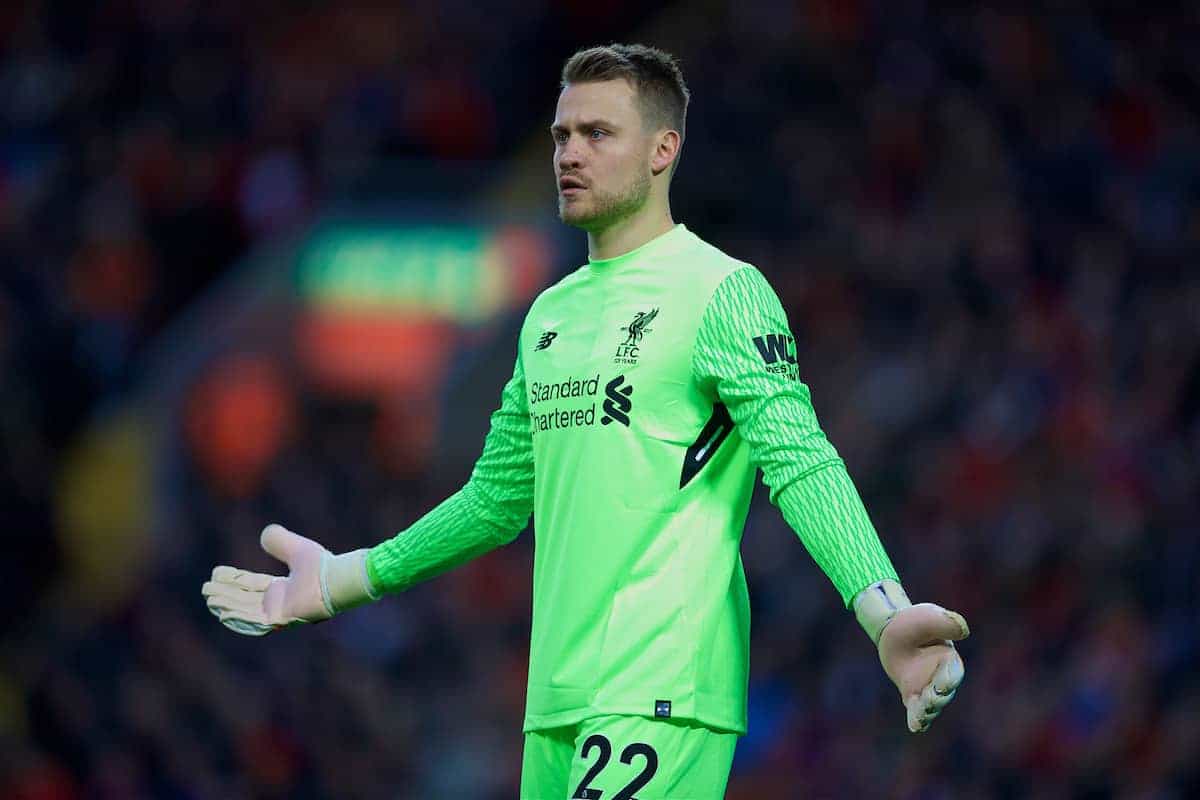 Having not yet returned from his post-World Cup break, Mignolet has also yet to feature in pre-season so far.
Even if Karius were to leave at this point, at the age of 30 it's highly unlikely that Mignolet would be prepared to spend another season watching from the sidelines.
And if any kind of attractive offer came in for him this summer, he would surely jump at the chance to move elsewhere and play regular first-team football.
Who Could Liverpool Look to Bring In?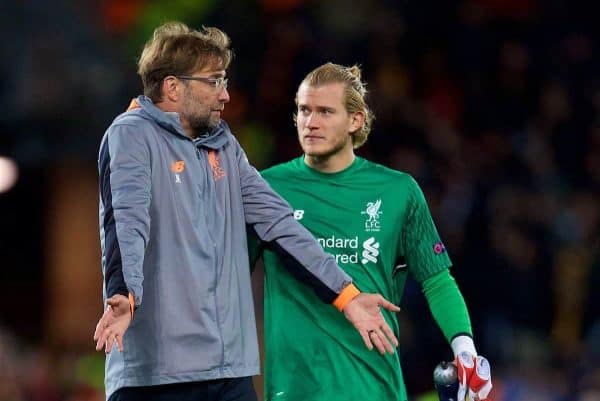 The ideal approach for Liverpool in this scenario would be to recruit a low-cost, experienced goalkeeper to occupy the No. 2 position for at least this season—a player who would be more than prepared to come in as a backup option, playing only a small handful of domestic cup games.
It's something Klopp has done before, with Alex Manninger signed purely as an experienced, reserve player in July 2016—aged 39 at the time—with little prospect of him ever playing for Liverpool.
Indeed, he never actually made a competitive appearance for the club.
Of course, this situation would be somewhat different as the second-choice keeper would likely be called into action at some stage this season and would need to be of a certain quality.
It seems highly unlikely that either Kamil Grabara or Caoimhin Kelleher—both from the academy—would be promoted to second choice this season, given their total lack of experience at senior level.
Bringing Pepe Reina back to the club might have been the perfect option, but for his recent move to AC Milan.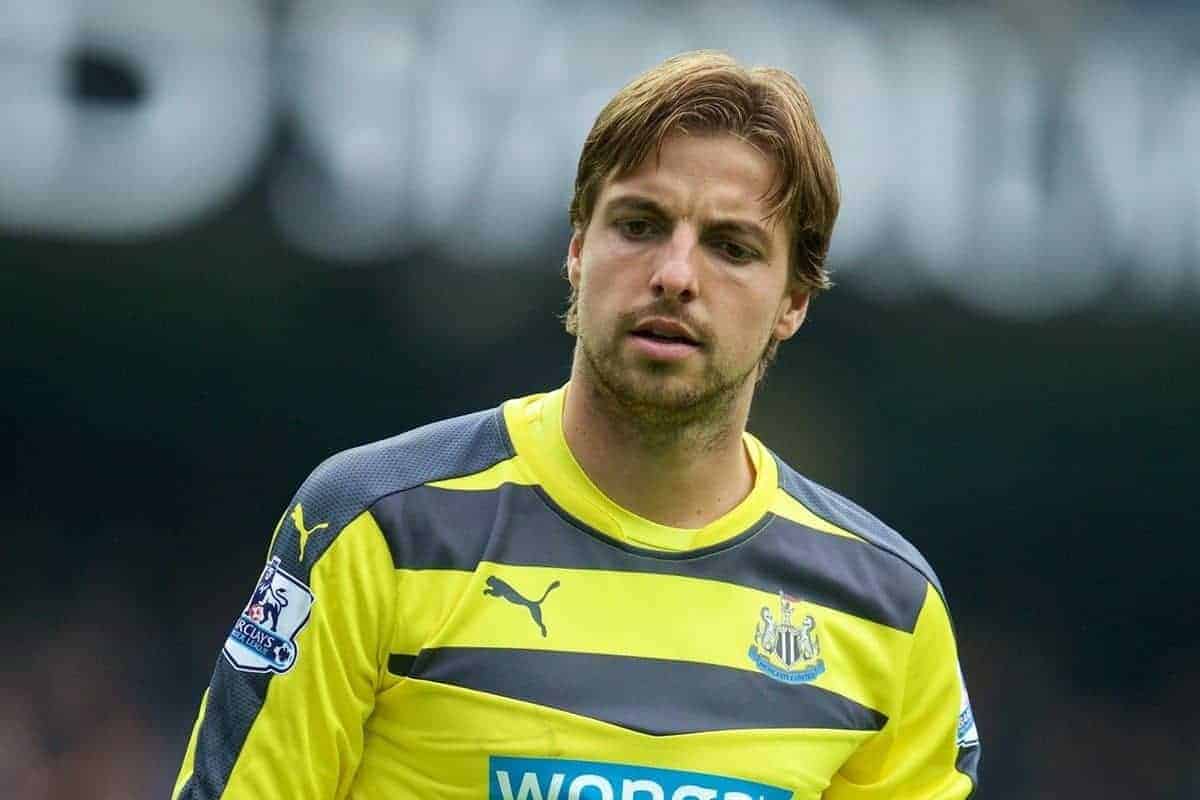 The most practical solution, therefore, would be to bring in a cheap Premier League goalkeeper who could be relied upon to step up and perform in the occasional domestic cup game, or in the event Alisson ever picked up an injury.
One possible option could be Tim Krul, who is available as a free agent this summer following the expiry of his contract at Brighton.
The 30-year-old Dutch international proved himself as a competent goalkeeper during his time at Newcastle and could represent a smart acquisition on a free transfer this summer.
Alternatively, following the emergence of Nick Pope for Burnley last season Tom Heaton faces an uphill battle to regain his No. 1 spot after missing almost the entirety of last season with a shoulder injury, and could be a potential option to pursue.
In 2016/17, Heaton was one of Burnley's outstanding performers and he was duly rewarded with three England caps.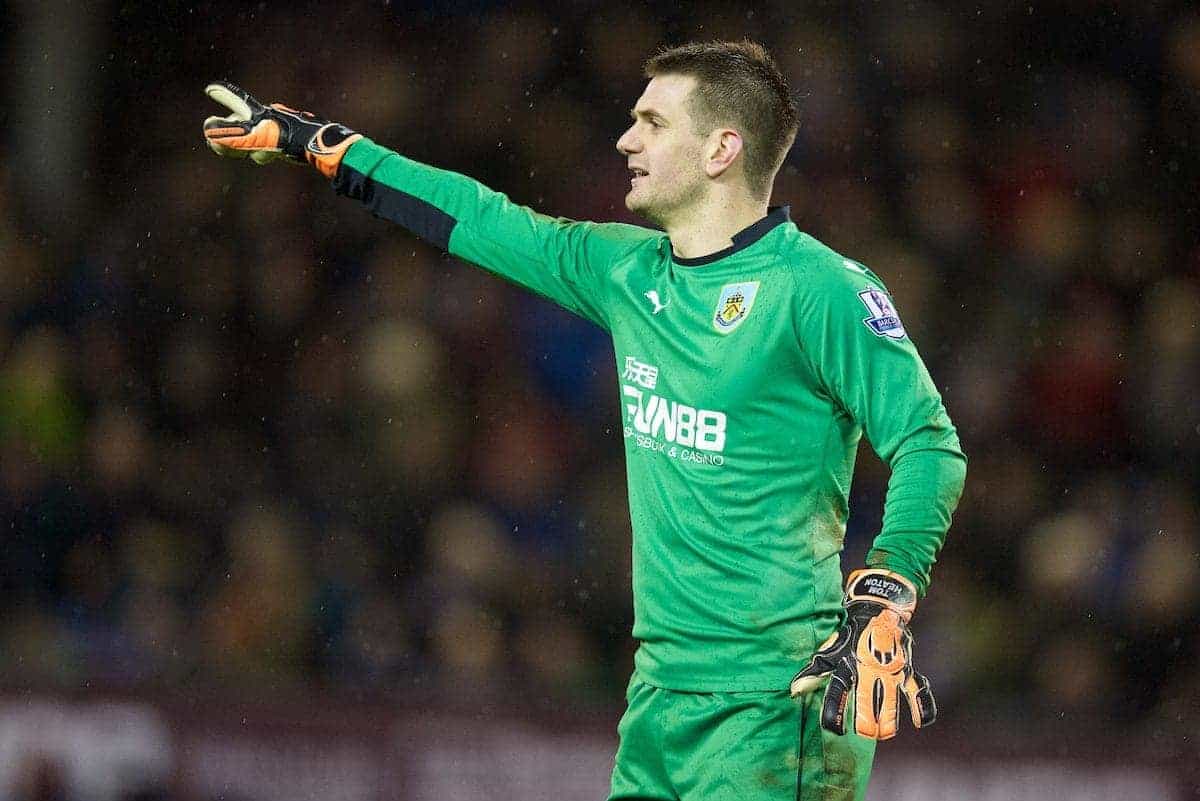 At the age of 32, he is highly experienced and while Liverpool would not offer him the prospect of regular football, the opportunity to join a top-four club competing for trophies after spending the majority of his career in England's lower leagues could be too good to turn down.
He would provide a trusty second-choice option were Liverpool to look for another goalkeeper this summer.
Jack Butland, meanwhile, was linked with Liverpool this summer already, prior to Alisson's arrival, and could be available for a cut-price fee following Stoke's relegation to the Championship.
Elsewhere on the continent, Alphonse Areola (PSG), Igor Akinfeev (CSKA Moscow), Guillermo Ochoa (Standard Liege), Iker Casillas (Porto) and Rene Adler (Mainz) are heading into the final year of their contracts and could be worth considering.
If Liverpool do pursue a new backup goalkeeper, it is unlikely to be the most invigorating signing of the summer—but it could prove to be an invaluable one.