Liverpool continued their perfect start to the season with a hard-fought 1-0 victory over Brighton on Saturday, making it three wins from three so far.
The Reds cemented their place at the top of the Premier League after Man City's slip-up at Wolves earlier in the afternoon, with a solitary goal from Mohamed Salah enough to take the points.
Jurgen Klopp's side now have nine from a possible nine, scoring seven goals and keeping clean sheets in the process, with a trip to Leicester City to come before the international break.
After Monday night's tough 2-0 win at Crystal Palace, this result was arguably more difficult to secure, and it will have provided the manager with plenty of food for thought as he plans ahead.
And for supporters, it showed a different side to Liverpool that could convince many of a title challenge this season.
Here, This is Anfield's Jack Lusby (@jacklusby_) discusses the highs and lows of Liverpool's 1-0 win with Matt Addison (@MattAddison97) and Jonathan Higgins (@JHiggins3).
The good…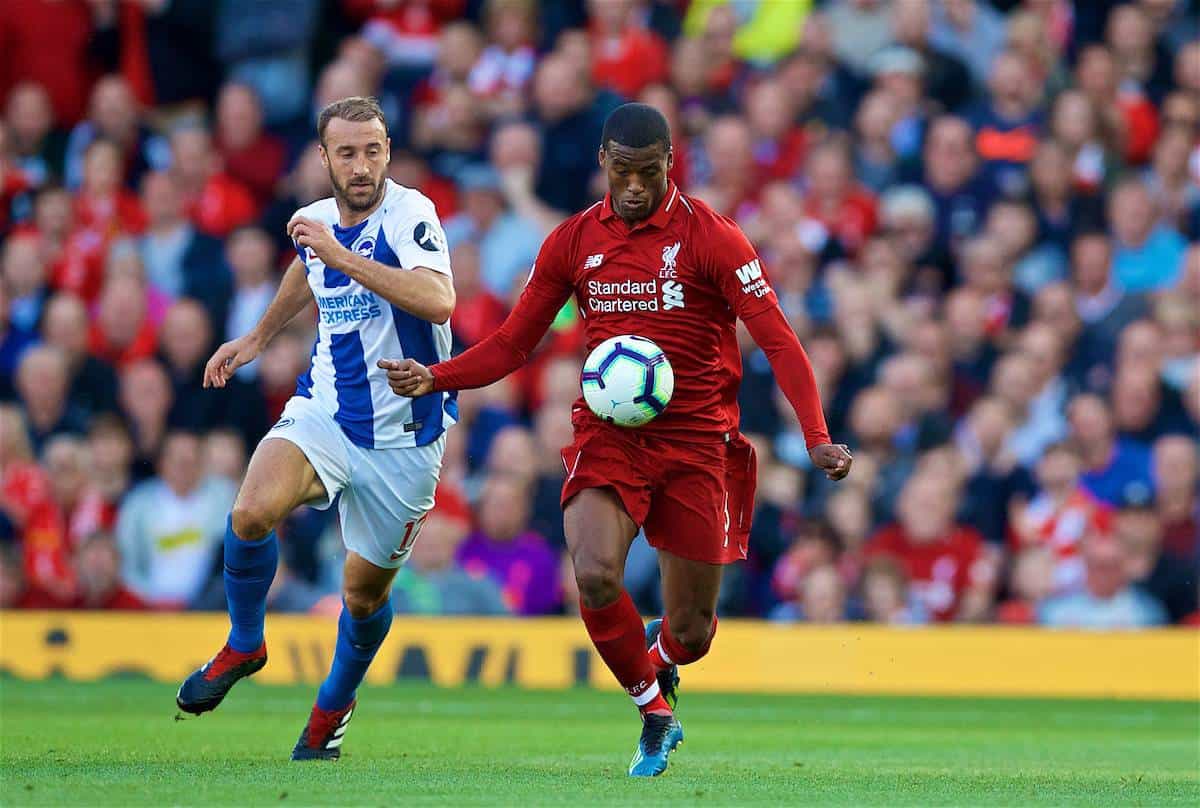 JACK: It was a resolute, confident display that we've not seen so often against well-organised, deep-sitting sides, so in that respect it was good to watch.
I liked the way Liverpool shifted the ball in their efforts to circumvent the Brighton defence, as it showed an invention that was lacking at points last season.
Loved Alisson's showboating, Trent's incredible pass out to Salah, Milner's incessant pressing, Gomez's continued development alongside Van Dijk at the back and Gini's nuance in the No. 6.
MATT: Gomez was excellent all game long; what a talent he is.
Lovren will have a tough time getting back into the side and that's exactly how it should be, as good as he was last season.
Along with Alisson and Van Dijk, Gomez has made himself a crucial part of Liverpool's base who are yet to concede.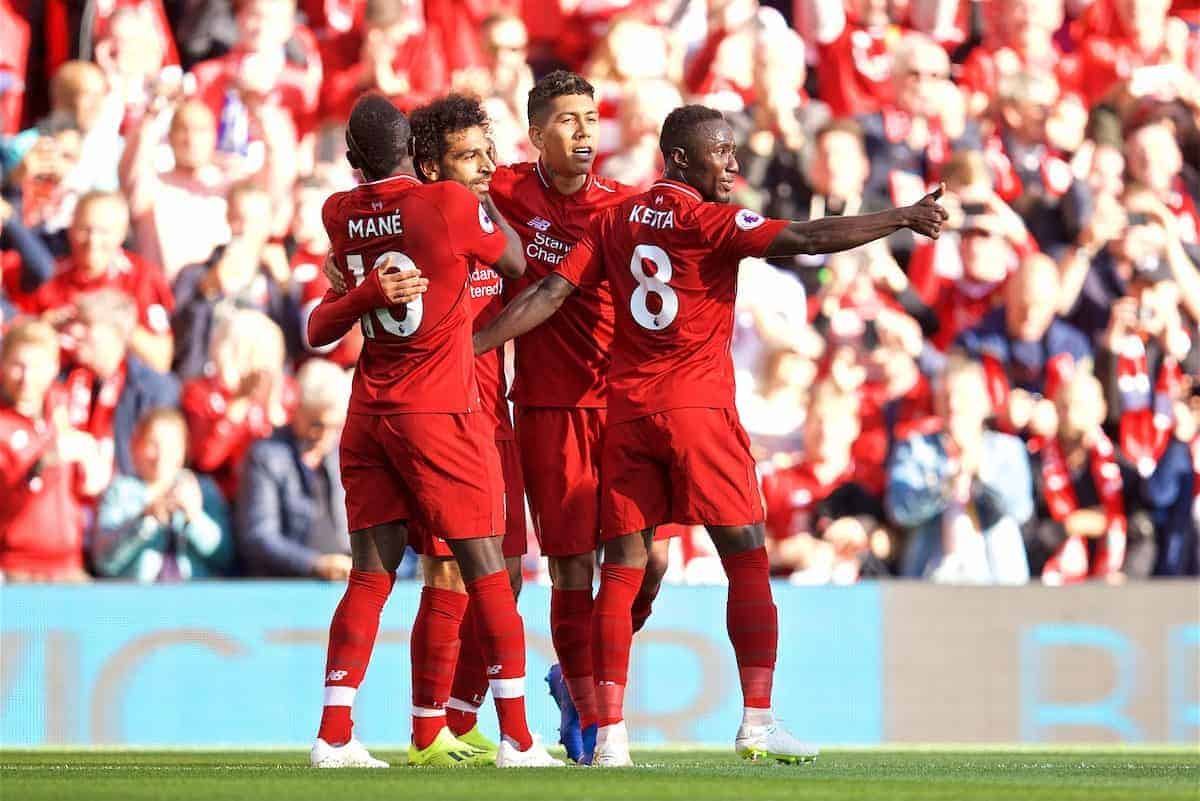 JONATHAN: Obviously, the win and the clean sheet were the most important things to take home from a hard-fought win.
This may sound like a contradiction but one of the most pleasing aspects from yesterday's victory was that we weren't at our best especially from an attacking point of view.
Klopp spoke in the summer saying it's not about winning a game 5-0, it's about winning five games 1-0 which is most important.
This in reflection was an indication of the development and slight change in philosophy for this season.
Too often in the last few years, one goal has not been enough to secure all three points, 12 draws alone last season reflects this. To quote Brendan Rodgers' famous saying, this team is starting to develop "character."
As Liverpool supporters we have been mentality scarred many times over the years, I know it's very early days yet, but its starting to feel like you start to trust this team.
We can see a new balance within the team and definitely with Alisson we have a genuine game-changer in goal, even if his overconfidence on the ball might give some fans a few heart attacks along the way!
The bad…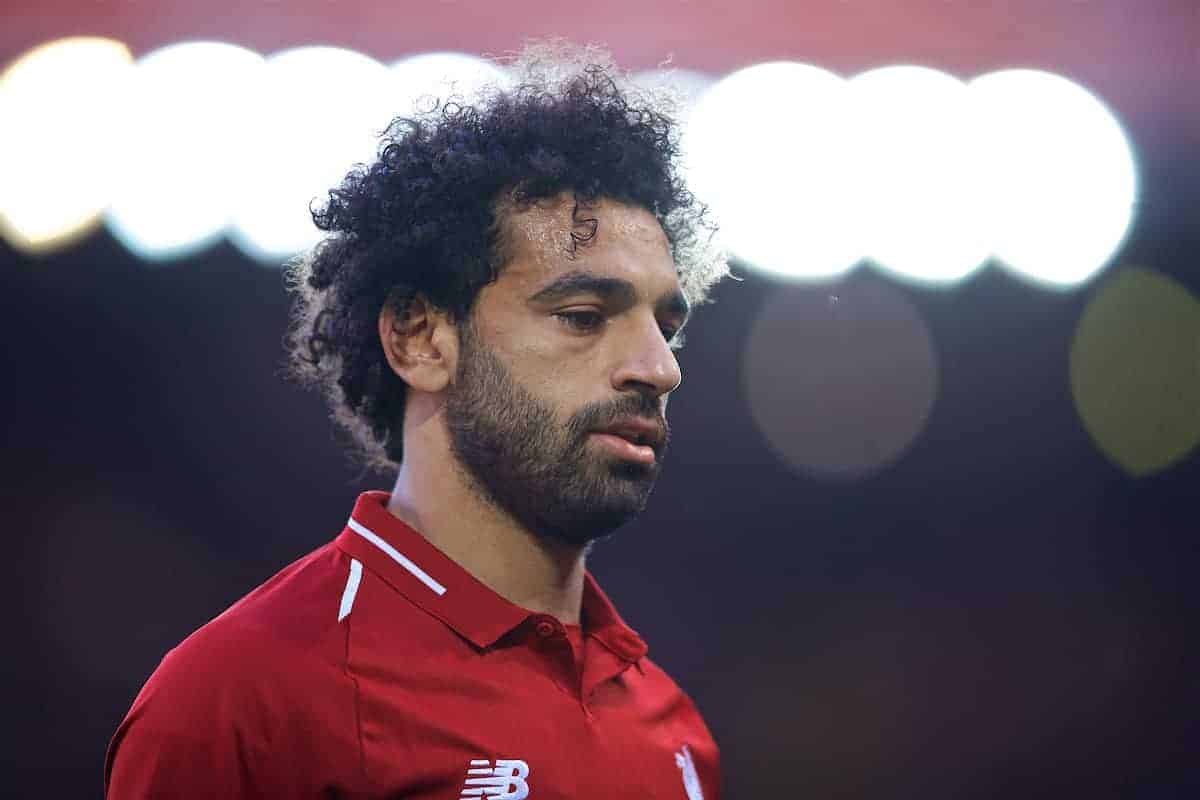 JACK: I know Salah scored, but none of the front three were really on form, and Mane in particular stood out as struggling.
But were it not for Mat Ryan's excellent save to deny Firmino, and if better decisions were made with passes on the break, Liverpool could have had a much more comfortable afternoon.
Again, Klopp was seemingly reluctant to make any game-changing substitutions, and I would have liked to see Shaqiri brought on just to tip things back in our favour late on.
MATT: Firmino is still not firing on all cylinders after returning back from the summer and that's a slight concern, but he'll get there eventually.
Other than that, it wasn't a great performance to watch yesterday, but to get the job done regardless is exactly what Liverpool haven't done enough in recent years.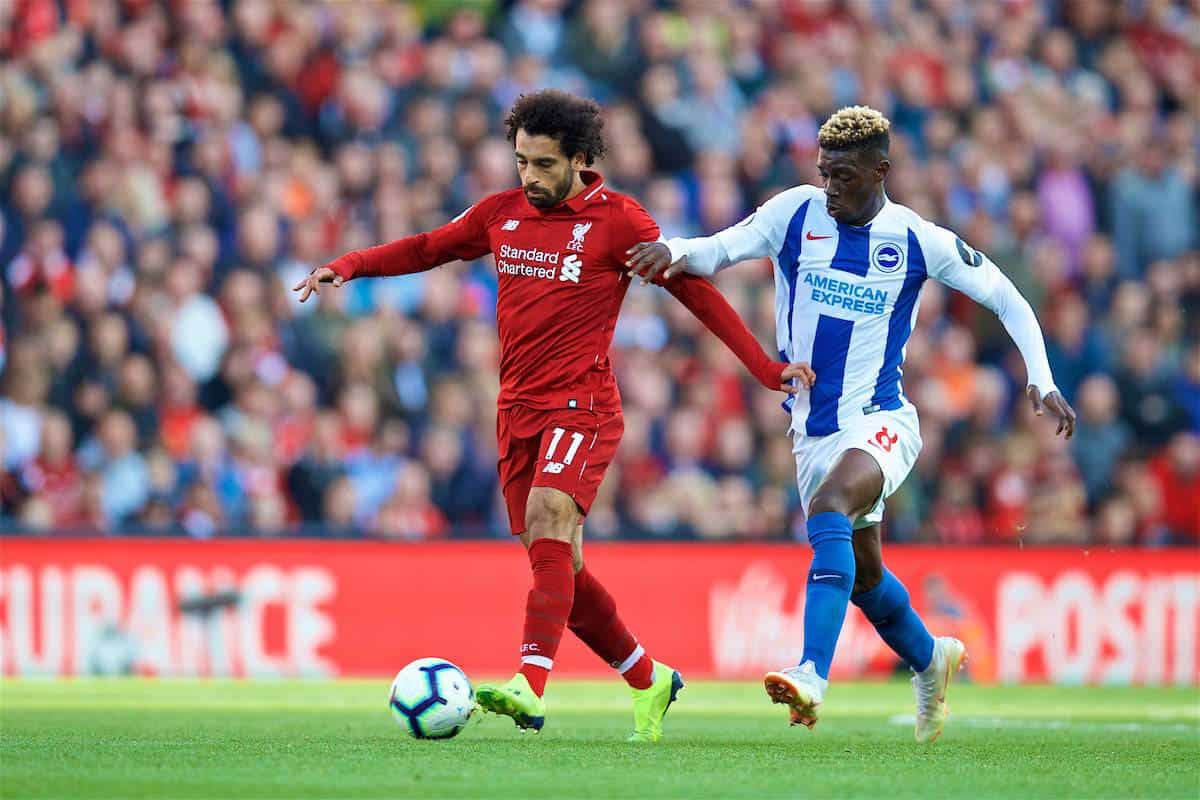 JONATHAN: Being over critical, the lack of a second goal to kill off the game was disappointing.
As a result the longer it went on the more hope it gave Brighton during their purple patch at the end of the game.
It was another day where the front three failed to fully click into gear, with a number of missed opportunities and good phases of play undone by some sloppy passing.
Probably the most disappointing aspect for me was the fact Brighton were able to grab such control on the game for periods in the second half.
A team with more quality could possibly have exploited more, but aided by the introduction of Henderson we closed out a game which, without going overboard, was a win of genuine title contenders.
And unchanged or new faces vs. Leicester?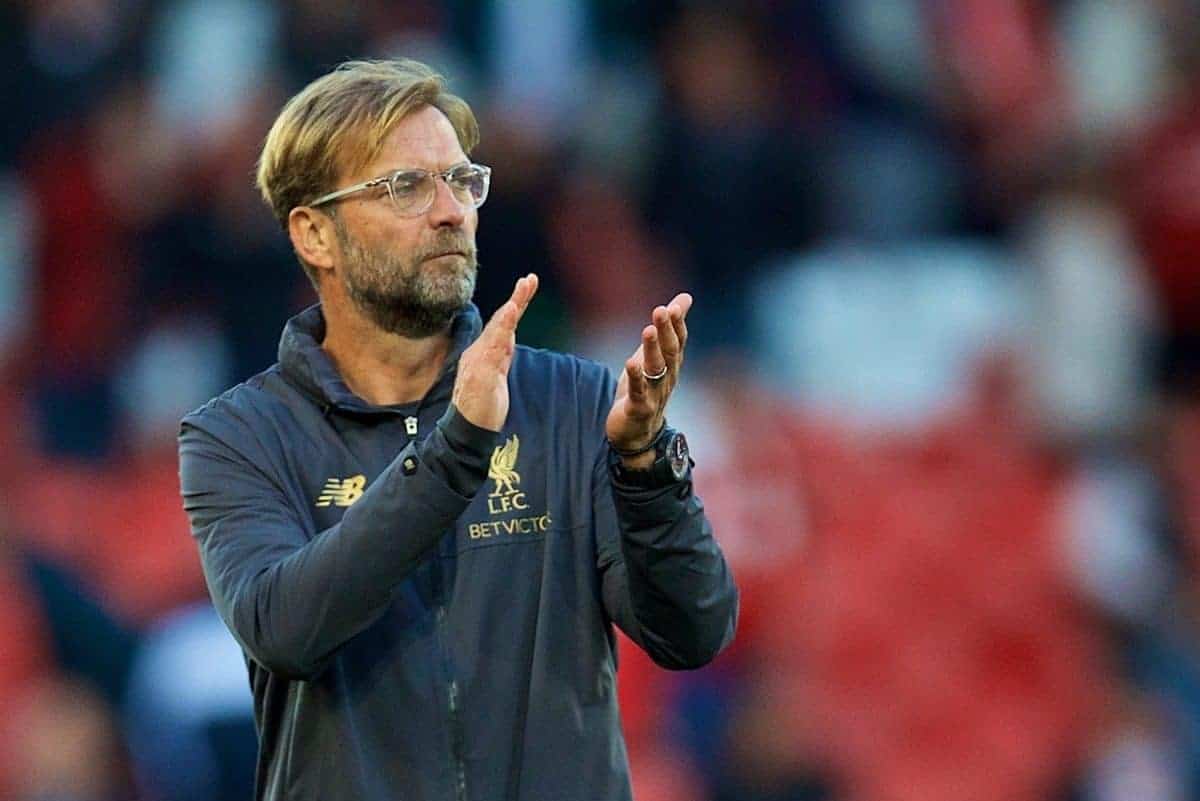 JACK: Klopp seemed to suggest before kickoff that he would retain this XI if possible until after the September international break.
I wouldn't be surprised if the same side took to the field at the King Power, and wouldn't be disappointed either.
The only point of contention would be changes in midfield, but can any of Gini, Milner and Keita really be left out?
Shaqiri in for Milner would, perhaps, be the one alteration I'd make—but if it's not broken, don't fix it.
MATT: The only change I would make would be to bring in Henderson.
He remains in the Reds' best XI and a tricky away trip is the perfect time to give him his first start of the season.
It would be harsh on Milner but he'd be the one to make way, with Wijnaldum having been perfect up to now, and Keita a nailed-on starter.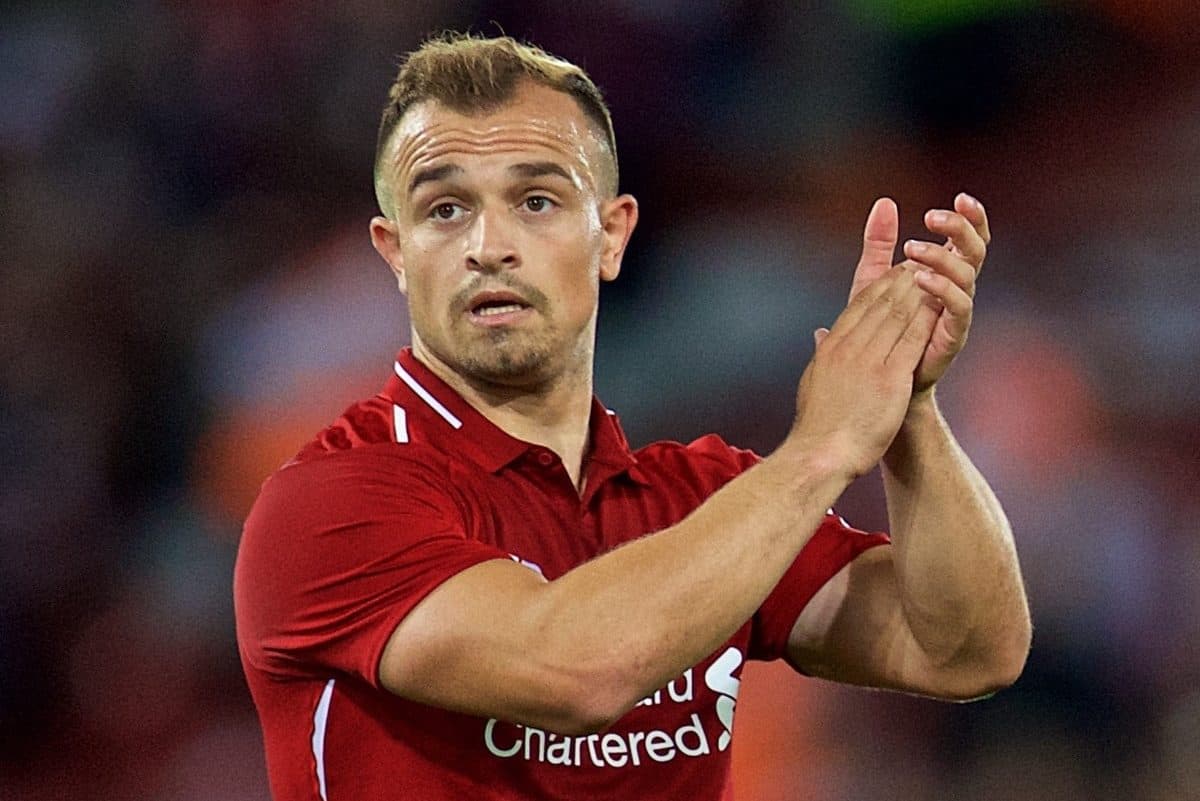 JONATHAN: I think the lack of energy shown in the second half at times means it's unlikely it will be a fourth unchanged team on Saturday.
Henderson will be knocking down his manager's door for a recall and I personally would love to Shaqiri be more involved at the weekend.
I expect Leicester to be quite reserved and defensively rigid, so I feel his creativity might be key to breaking them down.