Widely considered last season's nadir, Liverpool's latest trip to Wembley provides an opportunity to prove they've moved on from their 4-1 loss to Tottenham.
The Reds headed to north London 11 months ago on the back of a 7-0 thrashing of Maribor in the Champions League, but were sitting eighth in the Premier League table after eight games.
They had lost just once in the league, but while only three sides had scored more goals (13), no team from outside the bottom six had conceded more (12).
Speaking before the game, however, Klopp insisted this was not representative of Liverpool's improvement at the back.
"We concede one goal and it's always one player who's 'not good enough'," he explained. "It never makes sense to me, but it's like this."
After 12 minutes and two more goals shipped, it was clear which individual Klopp would be forced to defend in his post-match autopsy, with Dejan Lovren's nightmarish showing gifting Harry Kane and Heung-min Son openings.
Lovren was hauled off with just 31 minutes played, and though Mohamed Salah had reduced the deficit by that point, Liverpool were unable to recover.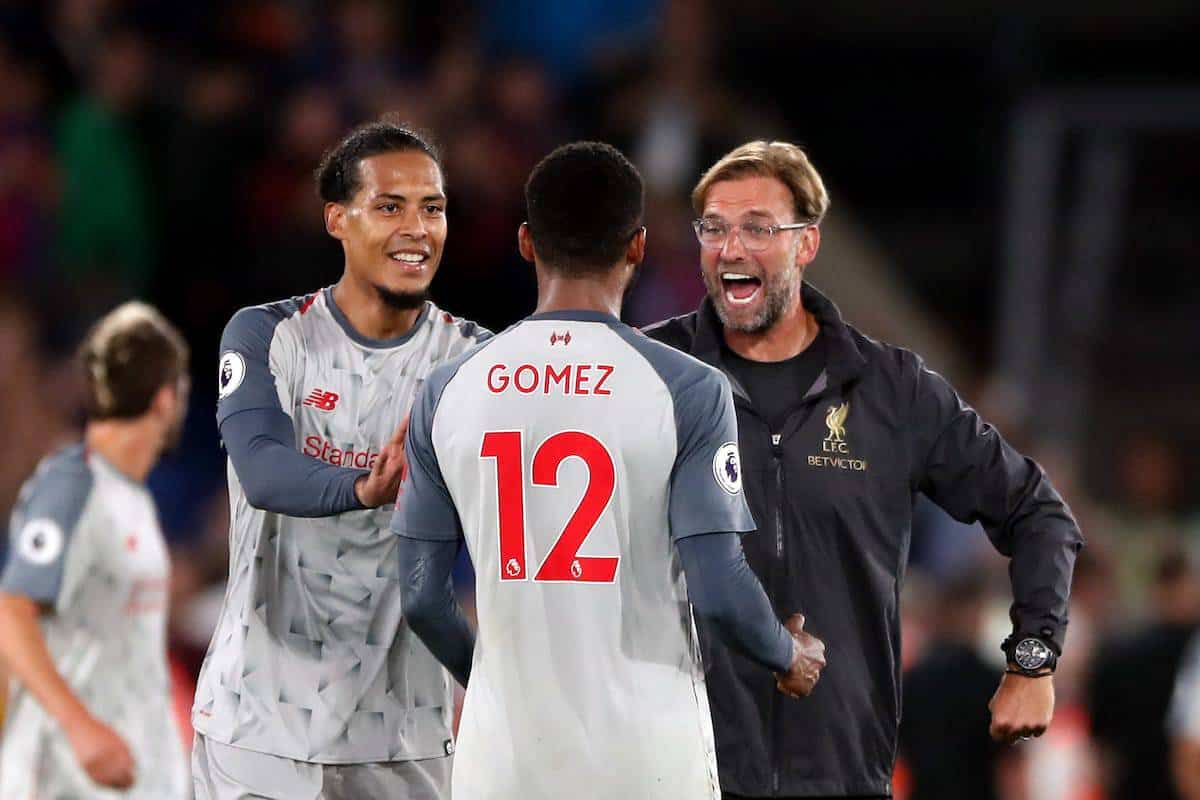 Fast-forward to Saturday, however, as the Reds are in a vastly different situation: only two sides have scored more after four games in the Premier League (nine), but none have conceded fewer (one).
This is nothing new, of course, as in the 29 league games following that humbling at Wembley last season, Liverpool scored 84 and conceded just 38, at an average of 2.9 for and 1.3 against per game.
They only lost three of those 29, winning 18 and drawing eight, including a 14-game unbeaten league run directly after that defeat, and only conceded two or more on five occasions after having done so four times in the previous nine.
But this early-season title clash provides Klopp and his side the opportunity to make a statement and reinforce their credentials ahead of a defining stretch of games.
Liverpool's back four that Sunday afternoon consisted of Joe Gomez at right-back, Alberto Moreno at left-back and Lovren and Joel Matip at centre-back, with Simon Mignolet between the sticks.
Prior to Andy Robertson's pivotal introduction, Virgil van Dijk's arrival and the shift in power from Gomez to Trent Alexander-Arnold, this was Klopp's first-choice unit.
Though before the game he stressed that Liverpool's defensive efforts were a team-wide responsibility, there were key flaws in personnel at the back.
Lovren served as the figurehead for this deficiency at Wembley, with his poor positioning allowing both Kane and Son through to easily beat Mignolet, but he was the sole survivor as first choice beyond January.
Klopp didn't instigate wholesale changes immediately—though a timely injury gave Lovren a reprieve as Ragnar Klavan took over—but on the turn of the year, Liverpool were much-changed.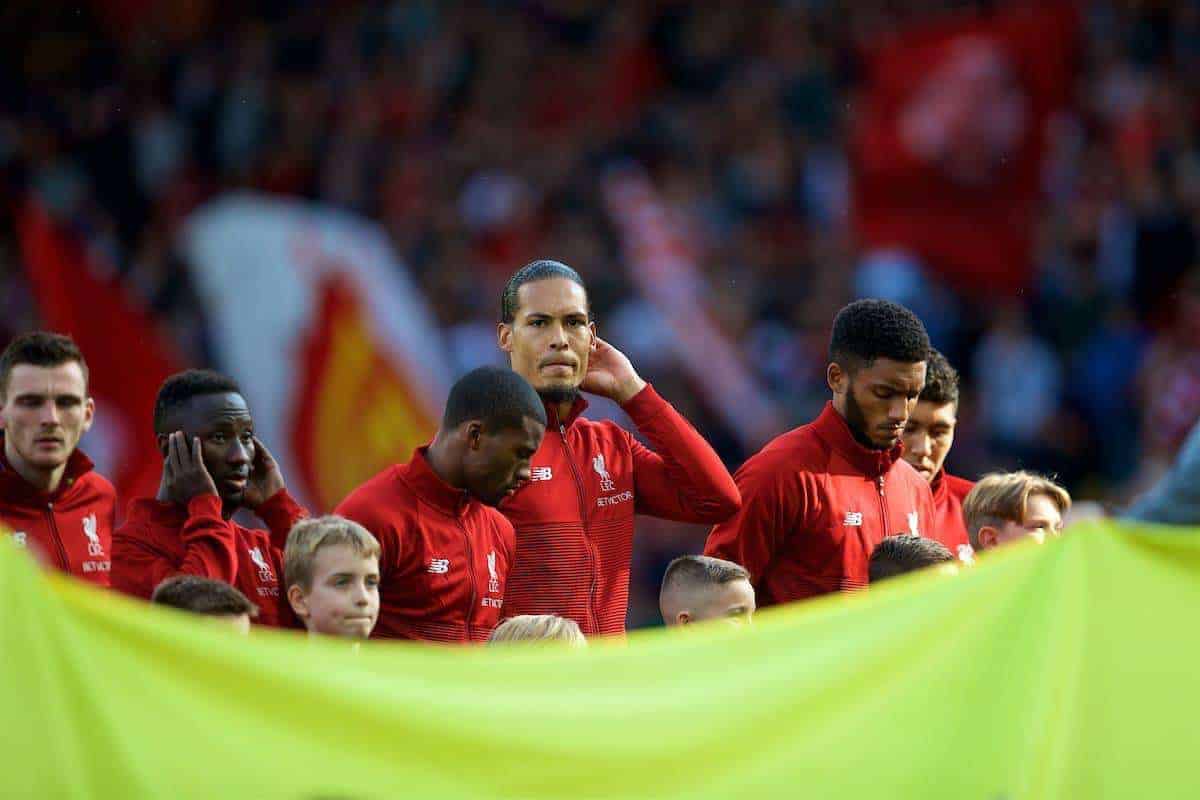 The key difference came with Van Dijk's world-record move from Southampton, and given his aerial dominance and the Reds' inability to judge the flight of a ball that day, it was certainly decisive.
Of centre-backs to make 10 or more appearances in the Premier League last season, only Ryan Shawcross (5.8) averaged more successful aerial duels per 90 than Van Dijk (5.6), and this came with a 71.8 percent success rate.
The installation of Van Dijk as Klopp's leading centre-back has led to wholesale improvement at the back, but compounding this further is the addition of Alisson as first-choice goalkeeper.
A hesitant Mignolet made Lovren's 31 minutes on the pitch at Wembley significantly tougher, as the split-second difference in his decision-making compared to his successor made the gulf between the Croatian and his goal even wider.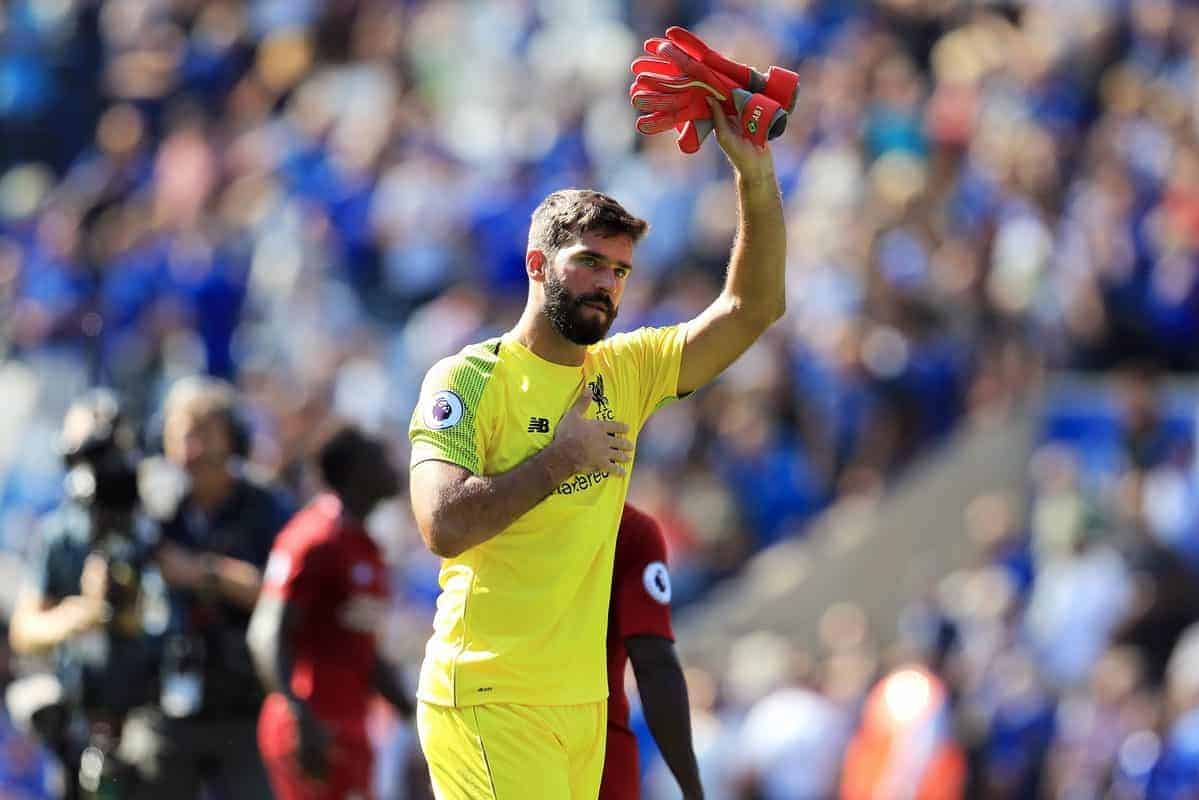 Though Alisson was criticised for his over-confidence in possession in the 2-1 defeat of Leicester City last time out, the Reds £65 million outlay highlights the importance of his front-footed approach.
Elsewhere, Gomez's successful shift from right-back to centre-back this season has further changed the dynamic at the back, and is a marked change from the pairing in that 4-1.
Whereas Matip served as sweeper to Lovren's stopper, now Gomez is able to employ his pace and last-man instinct to provide ample cover for the imperious Van Dijk.
It is easy to envisage Gomez reaching the ball ahead of Kane in the buildup to Spurs' opener, just as it is Alisson racing off his line to do so.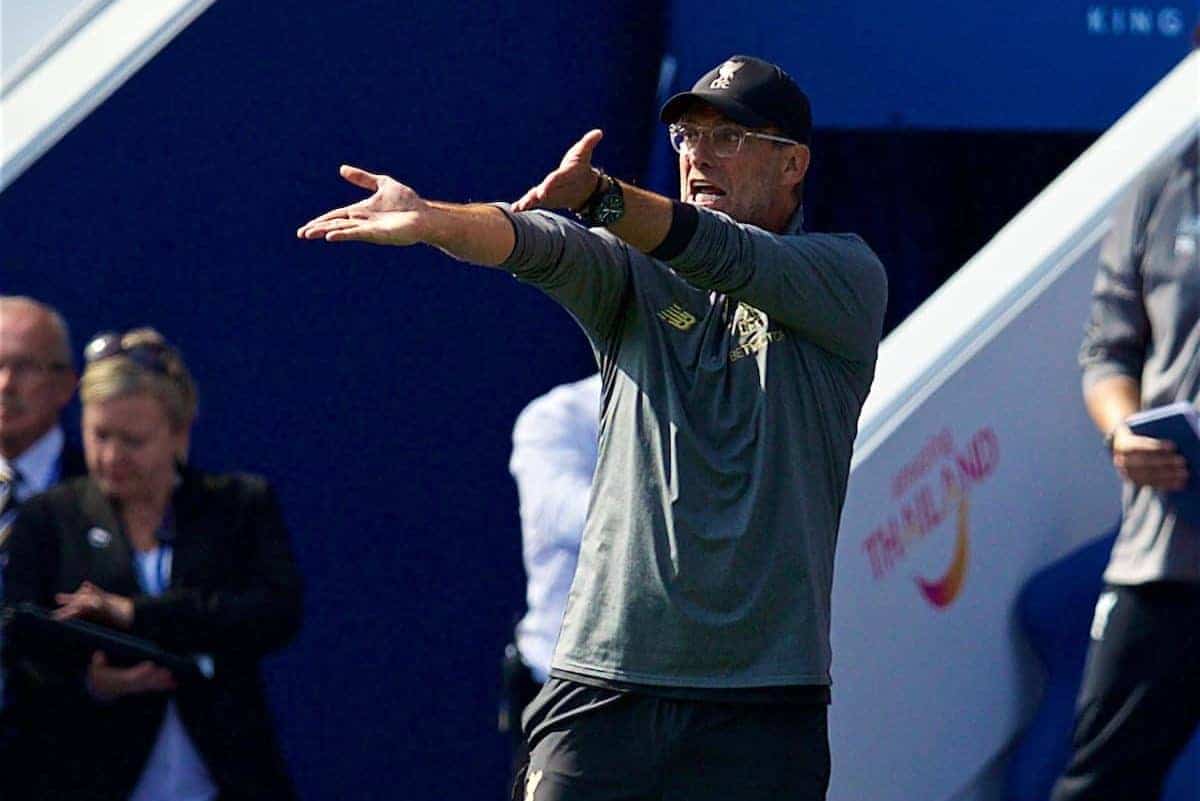 Speaking two months and nine unbeaten games after his side's game-changing loss, Klopp argued that "the problem was never our defence," adding "we had to change a few very decisive things."
"We are compact, 1-0 up but still compact, that's what we have to be," he explained.
"So I'm not sure if it was easy or difficult it was just a job we had to do, and after Tottenham for sure we needed to show a reaction.
"But it's now long ago, and we have to carry on, there's no doubt about that."
Liverpool are certainly a grittier prospect at the back, as their stoic performances against Crystal Palace, Brighton and—bar Alisson's error—Leicester have proved this season.
This is partly due to an improvement in the Reds' structure in the midfield which, as the heat map below suggests, was not in place against Spurs last year:

The trio of Jordan Henderson, Emre Can and James Milner—which became a trio of Henderson, Milner and Alex Oxlade-Chamberlain as Can shifted to right-back on Lovren's withdrawal—struggled to provide support in the middle.
The data is, naturally, skewed due to Can's change in role, but it is clear that much of their play was focused down the right flank, leaving gaps in front of the defence.
Klopp has sought to change that this season, and as evidenced by Liverpool's midfield heat maps from the first four games of the season, it has largely paid off: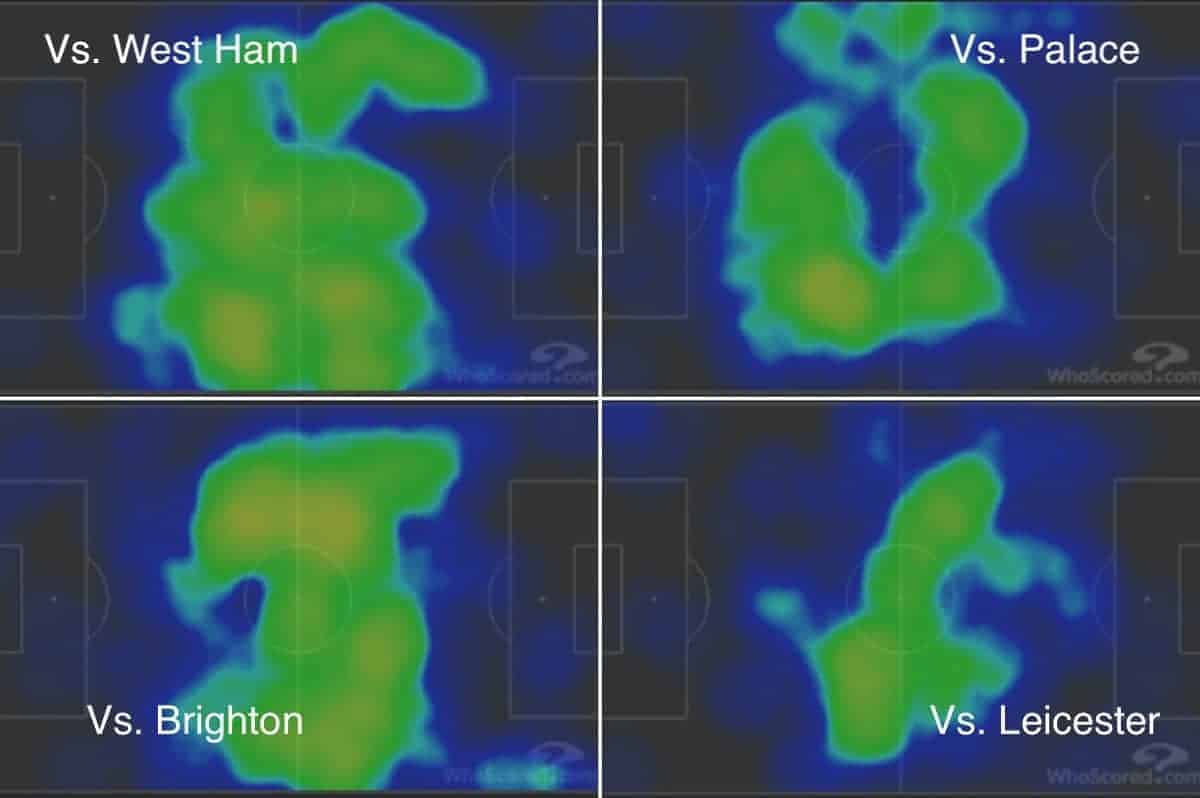 Neither Gini Wijnaldum or Naby Keita, who Klopp was forced to wait a year to arrive, were available at Wembley, and their influence in the middle of the park is stark.
Wijnaldum, Keita and Milner have struck up a strong understanding early on, rotating duties to provide a balance between defence and attack, playing a key role in three clean sheets kept.
Tellingly, Klopp's decision to replace Keita with Henderson for the 2-1 win over Leicester resulted in a lack of control, as seen in the heat map from the King Power.
There is the possibility to address this with another new face at Wembley, with Fabinho still awaiting this competitive debut after a much-lauded move from Monaco in May.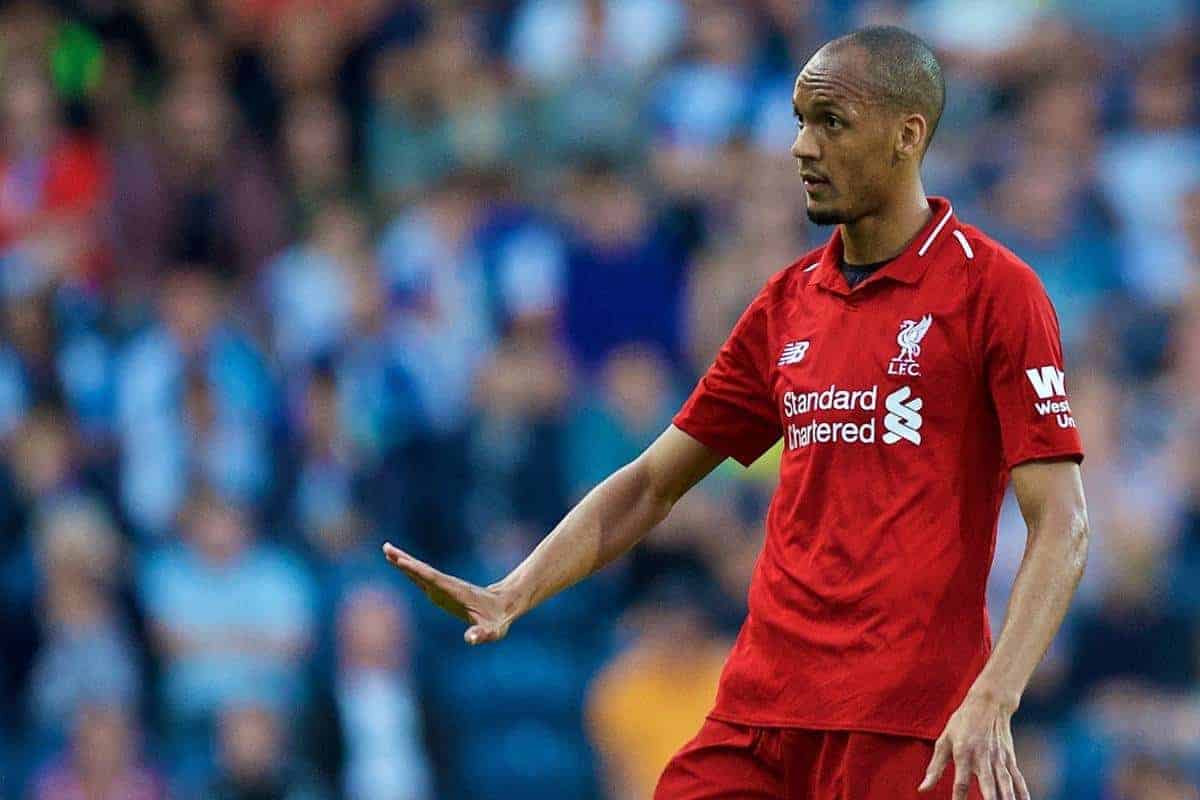 While Klopp has been cautious with the £39 million midfielder so far, he has previous with Spurs, making a monstrous 10 successful tackles in a man-of-the-match display against Mauricio Pochettino's side in the Champions League in 2016.
The manager has already suggested that, after making just one change over Liverpool's first four games of the season, he will employ a rotational approach after the international break.
With Paris Saint-Germain (H), Southampton (H), Chelsea (H), Chelsea (A), Napoli (A) and Man City (H) also to come Klopp will require his whole squad performing at a high level over the next month.
There are few 'easy' opportunities to introduce Fabinho throughout that run.
And as Klopp seeks a statement showing at Wembley, it could be that this is, in fact, the perfect opportunity to do so as a new-look Liverpool press on.