Mohammed Salah has found himself back in the goals with four in three games last week – injury expert Dr. Rajpal Brar quells any fears over the Egyptian's fitness.
Goals against Huddersfield, Red Star Belgrade and Cardiff have quelled some of the trepidation about Salah's relatively slow start and lingering injury concerns.
Before that, some supporters and media were wondering if Salah was match fit. However, there are a couple factors which may have played a role in his slow start.
Before I delve into those factors, there are two other things I want to touch on. Firstly, the expectation for Salah after last years scintillating season was nearly impossible for him to match. A bar that high naturally leads to questions when a player struggles but as the all-knowing Jurgen Klopp put it:
"You (referring to the media) will now do like a doctor, dissect. A big nice cut and, wow, you will find pretty much nothing. Then it will be good — at the end whatever you write you will say sorry afterwards."
Secondly, I have nearly zero doubt that Salah's shoulder injury from the Champions League final is completely healed from a medical standpoint.
From my understanding, his injury was a mild sprain of the shoulder joint (if you want more details, I wrote about it in-depth here – my prediction for his return was off by a game) that typically takes two weeks to heal.
However, what we do know about injuries is that even though the actual tissue may be healed, it can residually affect confidence. That brings me to the first factor that may explain Salah's tepid start…
Kinesiophobia, aka Fear of Movement or Re-Injury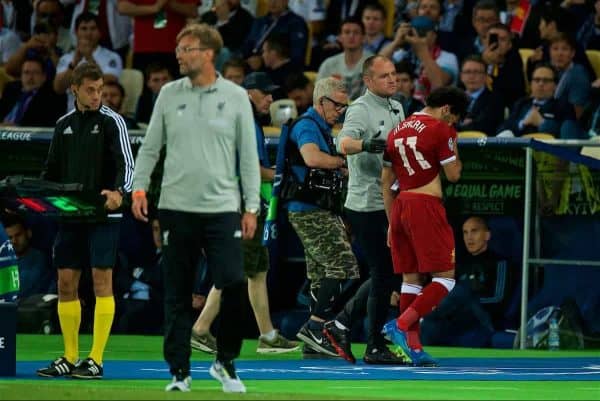 One of the last things to come back after an injury is confidence in movement. There's that slight but nagging "what if" doubt in the back of your head:
"what if I stick my arm in here and I get hurt again?"
"what if try to leverage this defender with my shoulder and there's pain?"
"what if this defender pulls on my shoulder?"
"Is Sergio Ramos within 50 square kilometres?"
At the highest level of football, where the margins between success and failure are milliseconds thin, these thoughts can change the course of a play.
It wouldn't surprise me if Salah experienced some of these thoughts, especially in the notably physical Premier League. Then exacerbated by the constant microscope he's under which can further impact player confidence.
To help with that confidence, players often use external constraints to give a sense of stability and increased feedback to the injured area. The most common examples are players who use a knee brace or Kinesio tape – neither has been shown to mechanically prevent or reduce injury but they give that feeling of stability.
To that point, Salah has had his shoulder taped and we saw that after the Napoli game when he exchanged jerseys:
Salah shoulder still bandaged up ? #LFC pic.twitter.com/9v021pZ58h

— Anything Liverpool (@AnythingLFC_) October 4, 2018
At the time, I did hear some chatter from concerned fans but that was sincerely nothing to fret about. It's quite common and he has continued to regain confidence as the season has progressed, buoyed by this recent spell of goalscoring.
Jurgen Klopp commented on this mental acclimation process over the summer: "From all medical departments, 100 per cent sure it's all good, but of course, if you end up with the shoulder and there you feel it a bit, you need to get used to it again."
In addition to regaining 100 per cent confidence, there's one other factor I believe was at play…
Fatigue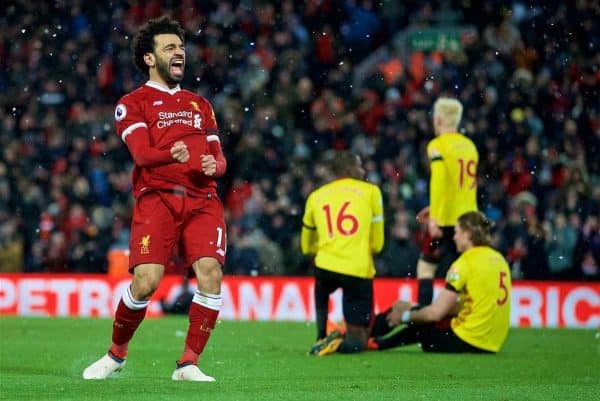 Salah had a very taxing year, both mentally and physically, from the summer of 2017 to the summer of 2018.
After a complete change of scenery in which he moved from Roma to Liverpool (any move is stressful), he participated in pre-season training and appeared in 36 Premier League games, one FA cup game, and 15 Champions League games (including qualifying).
The number of games, in and of itself, is extremely taxing but he was simultaneously adapting to the physicality and competitiveness of the Premier League (many managers and players have noted the first year can be extremely rugged on the mind and body), Klopp's high-press and interchangeable front three system that constantly has players on the front-foot physically and mentally, and the intensity of a deep Champions League run.
To add onto that, he was injured early on in the Champions League final which not only affected that game's outcome but put his World Cup availability for Egypt in question. As the star player, that's a lot of mental pressure and stress even though he handled it quite well in public.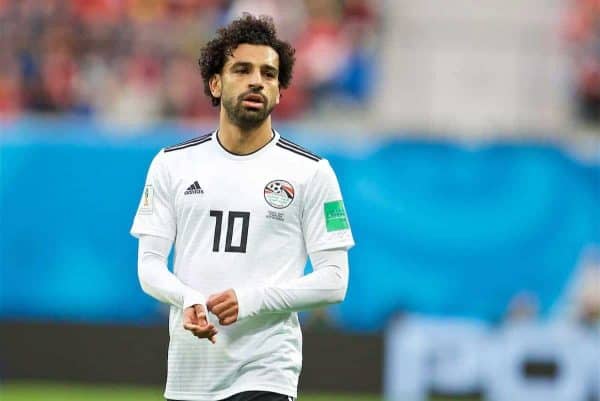 After participating in the World Cup training and two games (he didn't play the opener), he had to deal with overblown controversies from the Egypt federation and nearly quit the team.
Jurgen Klopp also hinted at this mental stress in July.
"The World Cup I can imagine was a challenge for him as well, not only from the sports side," Klopp said. "But that's another thing to talk about, not for me today, probably."
Let's just say it wasn't a calming, restful summer for Salah.
All these games, over 52 in total, were a significant jump from his previous year in which he played in 41 games – that's nearly a 27 per cent jump from year to year.
Obviously, Salah has great fitness but that kind of jump in games, compounded by the added intensity of the Premier League, Champions League and World Cup is a recipe for fatigue.
Even with the three weeks of rest between the end of the World Cup and the start of Liverpool 2018 pre-season training, I wouldn't be surprised if he was still feeling some residual fatigue headed into the opening games and onwards into the season.
However, as the season has gone on and he's been able to get his bearings after a whirlwind summer and re-acclimate himself, that fatigue factor will continue to dissipate.
That being said, he may still have some ups and downs in that regard as the season wears on – he will have to be extra vigilant with keeping his mind and body just right.
All in All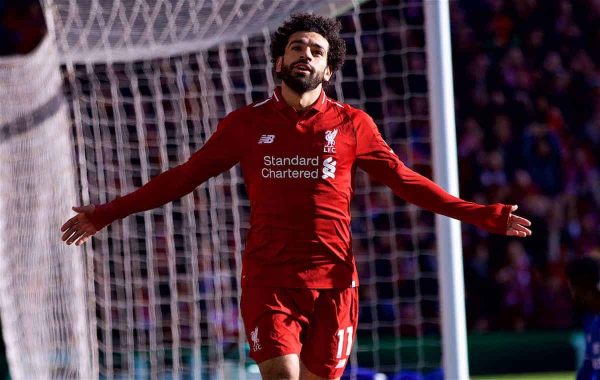 Salah's start to the 2018 campaign hasn't matched 2017 but the natural progression of re-gaining confidence after an injury and regaining fitness after an extremely taxing previous year help explain that.
Barring a physical setback (the minor groin injury may be something to keep an eye on because the greatest indicator of a future groin strain is a previous groin strain), I expect him to continue to move towards the incredible bar he set last year. This last week was a great seven steps in that direction.