Jurgen Klopp conducted his pre-match press conference on Friday, speaking about Naby Keita, Mohamed Salah, Man City and more.
Liverpool host City at Anfield on Sunday afternoon in what is the most hotly-anticipated Premier League game so far this season.
The sides sit level at the top of the table with 19 points from seven matches, with many expecting them to battle it out for the title in 2018/19.
It is a fixture that has already produced so much drama during Klopp and Pep Guardiola's time in England and Sunday could be no different.
The Liverpool manager was at Melwood on Friday to discuss various topics, starting off by saying he was "not 100 per cent sure" if Naby Keita would feature, following a back injury against Napoli in midweek.
Unsurprisingly, the German was also asked about the current form of Salah, following a below-par beginning to the season.
"Expectation has changed, that's normal," he said.
"He set a completely new standard last year. It was a nice surprise. Ninety-eight per cent of a striker is the hardest work, only two per cent is easy.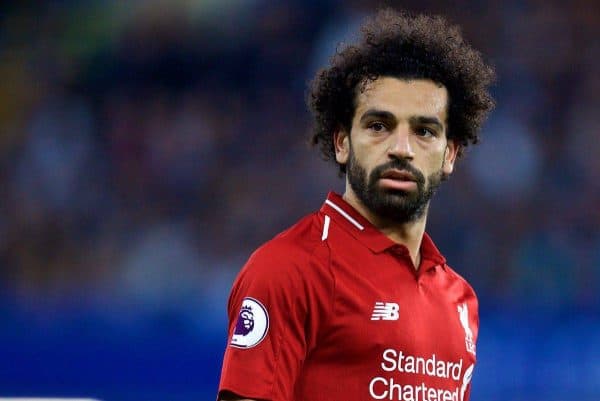 "The questions around Mo have changed."
Klopp also brilliantly spoke about his preference for entertaining as a manager, with Liverpool vs. City expected to be a match littered with memorable moments.
"The most important job of football is entertaining people," he added.
"We don't save lives, we don't plant anything, create anything, do surgery. We only play football, so why can't we entertain?
"We have to try to create constantly – Pep's team are the best at that."
Three points would be a seismic moment in the Reds' season, with so many confident this can be the year that ends their 28-year wait for a league title.
There is a feeling that the players are starting to run a little on empty as their tough seven-game run comes to an end, though, so it is set to be a tough 90 minutes on Merseyside.